INSIDE THE LAB

SKS Science Newsletter
---
HDPE Plastic Bottles
October 2020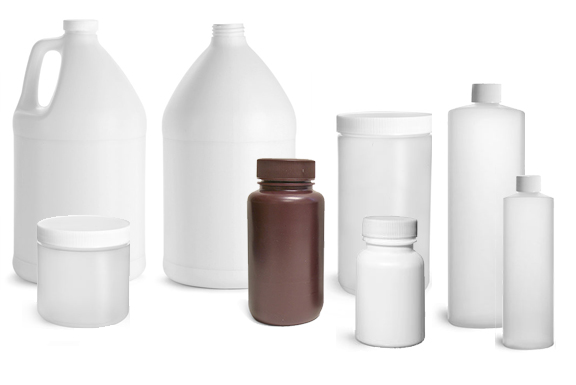 SKS Science carries HDPE plastic bottles in a wide range of styles and sizes, from wide mouth and boston round bottles, to plastic jugs, and much more. HDPE Plastic is also known as high density polyethylene and offers a moderately stiff bottle with good impact resistance. HDPE is characterized by a good moisture barrier property, as well as a stronger, heavier construction than low density polyethylene, or LDPE, plastic.
---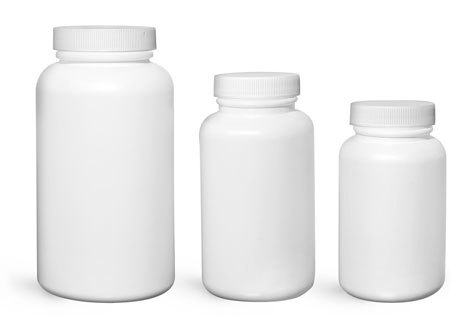 Pharmaceutical Rounds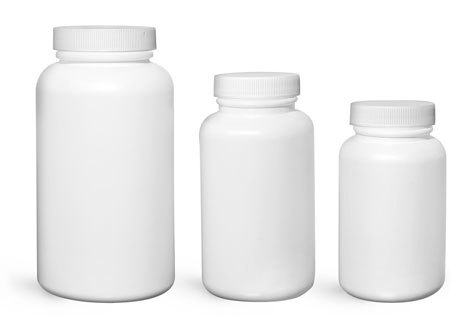 HDPE plastic pharmaceutical bottles can be used to package capsules, vitamins, lab liquids, and more. The rounded shoulders, straight sides, and sturdy base make these pill packer bottles a top choice when packaging a range of products. HDPE plastic pharmaceutical round bottles are available in white and natural colors and come in sizes ranging from 30 cc to 500 cc. These HDPE bottles are paired white ribbed PE lined caps. The polyethylene foam liners provide an added moisture barrier, as well as taste and odor resistance. Due to its superior chemical resistance properties and substantial moisture barriers, HDPE plastic is a commonly chosen material for pharmaceutical packaging. These features help to maintain product quality, protection, and presentation.
---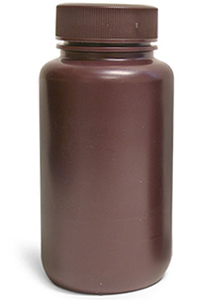 Leak Proof HDPE Bottles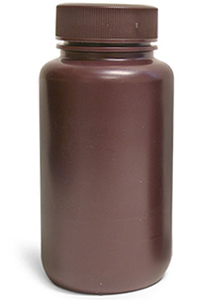 Opt for Starline® leak proof HDPE bottles from SKS Science for both lab work and fieldwork. Leak proof HDPE lab bottles feature a double seal closure and a no drip pour lip. This ensures specimens or samples will not leak and there is no dripping along the side of the plastic container when dispensing product. The premium Starline® natural HDPE leak proof lab bottles feature a wide mouth opening for easy filling. The wide mouth HDPE bottles are available in sizes ranging from 30 ml to 1000 ml and are paired with natural polypropylene plastic screw caps. SKS also carries narrow mouth leak proof HDPE plastic bottles from Starline®, ranging from 4 ml to 125 ml in size. Additionally, amber HDPE wide mouth leak proof bottles are available in a 500 ml size. These opaque bottles offer protection against UV light and may be sterilized by gas, gamma irradiation, or chemical disinfectant. The attached plastic caps for these leak proof bottles can be sterilized by autoclaving, gas, or chemical disinfectant.
---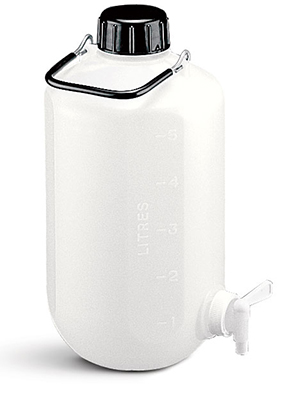 HDPE Carboys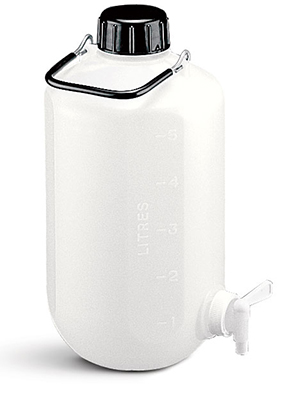 SKS Science also carries HDPE plastic carboys which are great for transporting and storing a variety of liquid products. 5 gallon square carboys include both plastic tubing and clamps. The square design allows for easy, space-saving storage, while the 60" of vinyl food-grade tubing and 15 position Dura Clamp tubing clamp allow for easy dispensing of liquids. Another 5 gallon carboy comes complete with a natural LDPE flow spout with a vent tube and a red nozzle. These plastic carboys have graduated marks measured in 1/2 gallon intervals and can be used in labs for filling measuring containers, like beakers or graduated cylinders. There are also HDPE carboys available that feature aspirators with stopcocks. These plastic carboys come in three sizes - 5, 10, and 25 liter capacities - and feature molded graduations. Aspirators are designed to connect to a lab faucet and allow liquid to flow through a plastic tube inside of the aspirator, thereby creating a vacuum. The 5L and 10L sizes have hexagonal aspirators, while the 25L size has a round aspirator. All sizes feature black HDPE handles for easy transportation.
---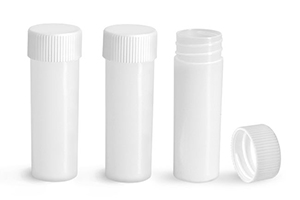 Other HDPE Laboratory Containers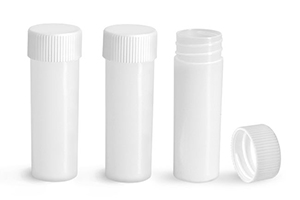 In addition to the various HDPE laboratory bottles SKS offers, be sure to procure all your lab container needs with products like our HDPE scintillation vials, natural HDPE straight sided jars, and heavy wall tapered HDPE plastic beakers.