ABS Info
Acrylonitrile Butadiene Styrene Plastic
Characteristics of ABS
Clarity
Moisture Barrier
Oxygen Barrier
Acid Resistance
Grease & Oil Resistance
Stiffness
Impact Resistance
Heat Resistance
Cold Resistance
Sunlight Resistance
Excellent
Good
Fair
Good
Poor to Fair
Good to Excellent
Excellent
Fair
Fair
Poor
Other Characteristics of ABS
ABS has outstanding impact and mechanical strength, which makes it so suitable for tough consumer products. In addition to laboratory products, ABS is used for various products such as telephone bodies, safety helmets and furniture.


Max Utilization Temperature: 176°F
Min Utilization Temperature: -4°F
Specific Density: 1.05
Tensile Strength: 4300 psi
Melting Point: 221°F
ABS for Packaging
ABS is a hard, rigid and tough plastic that is good for certain laboratory materials. It is also a great material because it has high impact resistance.
Recycling ABS Plastic
ABS does not have its own recycling code, but can be recycled into many other products. Check with your local government to see if facilities exist. For more information regarding ABS recycling see the Plastic Container Recycling Page
Purchase ABS Plastic Containers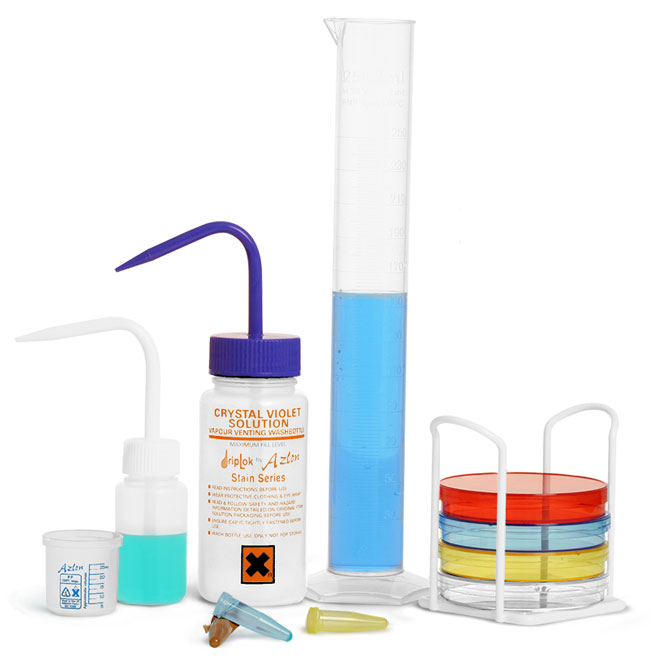 Lab Supplies
Other Plastic Container Materials