Product Spotlight - Mixers
Mixers, including vortex mixers and centrifuges, are used to mix, emulsify, homogenize, disintegrate, and dissolve samples for a range of laboratory applications.
Vortex Mixers
Mini mixers require minimal space and feature cycles with low noise emissions and vibrations. SKS Science offers a number of mixers with various maximum speeds, capacities, and more to consider when choosing the correct model for your laboratory needs.
Mini Vortex Mixers
Max speed is 2,800 rpm
Insta-Touch with continual pressure
Holds 1 x 50 ml tube
Less than four inches in size and choose from five cup head colors.
Simple, fast mixers for small applications.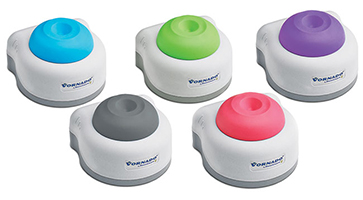 Roller Mixers
Max speed is 6,000 rpm
Close lid to activate, open lid to stop
Holds 8 x 2 ml or 32 x .2 ml tubes or 4 PCR strips
Starts and stops in seconds with near silent mixing. Extra rotor included for using with .2 ml PCR tubes and strips.
Hood choices include four color options or clear.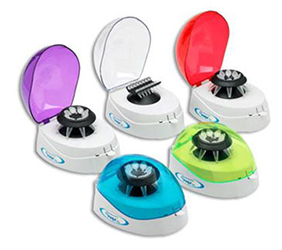 Max speed is 6,600 rpm
On and off switch on the side
Holds 6 x 2 ml or 16 x .2 ml tubes or 8 PCR Strips
Vibration-free mixing in a compact size. Adaptors included to use with .4 - .5 ml sized tubes.
Clear hood with a choice of red or blue mixer.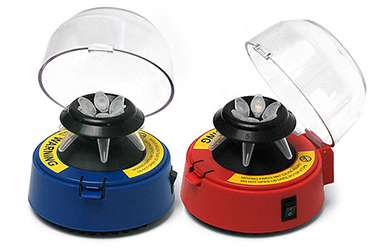 Purchase Mixers