Polycarbonate Info
Polycarbonate Plastic Plastic Containers
Characteristics of Polycarbonate
Clarity
Moisture Barrier
Oxygen Barrier
Acid Resistance
Grease & Oil Resistance
Stiffness
Impact Resistance
Heat Resistance
Cold Resistance
Sunlight Resistance
Alcohol Resistance
Base Resistance
Ester Resistance
Hydrocarbon Resistance
Ketone Resistance
Excellent
Good
Fair
Fair
Fair to Good
Good to Excellent
Excellent
Good
Good
Fair
Good
Poor
Poor
Poor
Poor
Other Characteristics of Polycarbonate
PC (Polycarbonate) is a linear polycarbonic acid ester prepared from a dihydric phenol. PC has excellent optical clarity and high impact resistance. It can be used over a wide range of temperatures. It is dimensionally stable and tough. It can be used for a number of applications ranging from laboratory supply to industrial and even household.


Max Utilization Temperature: 250°F
Min Utilization Temperature: -40°F
Specific Gravity: 1.2
Specific Gravity: 10,000 psi
Melting Point: 310°F
Polycarbonate for Packaging
PC is good choice for laboratories because of its optical clarity, good impact resistance and higher working temperatures. It can be autoclaved, however after repeated autoclaving there may be a loss of mechanical strength. If this occurs, the PC item should no longer be used for vacuum applications.
Recycling Polycarbonate Plastic
PC does not have it's own recycling code symbol. However, PC can be recycled into many other products. Recycled PC can be used for decorative blocks and windows, as will as road marking posts. For more information regarding PC recycling see the Plastic Container Recycling Page .
Polycarbonate's Role in History
PC was first discovered in the 1950s. It was initially used for electrical and electronic applications. In the 1980s when audio CDs were first developed, PC was used and still is today. Starting in the late 1980s, automobile headlights lenses became made of PC and now most cars have PC headlight lenses.
Purchase Polycarbonate Plastic Containers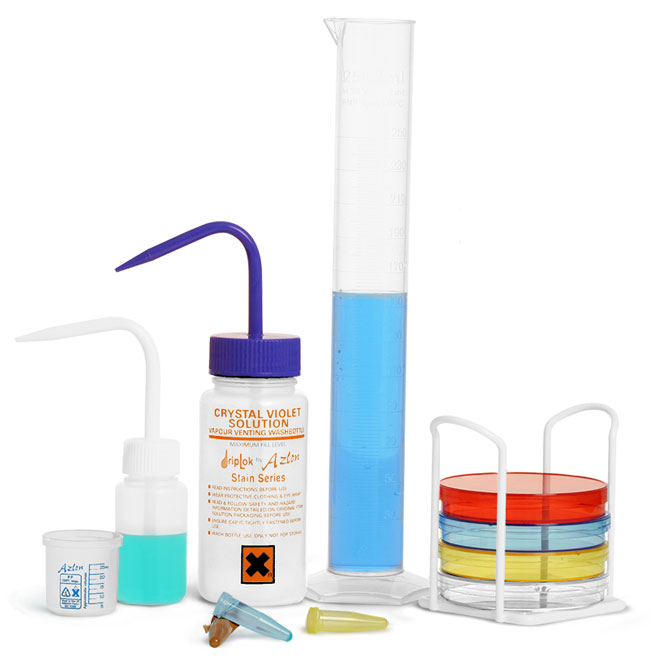 Lab Supplies
Other Plastic Container Materials