PMP Info
Polymethylpentene Plastic Information
Characteristics of PMP
Clarity
Moisture Barrier
Oxygen Barrier
Acid Resistance
Grease & Oil Resistance
Stiffness
Impact Resistance
Heat Resistance
Cold Resistance
Sunlight Resistance
Alcohol Resistance
Aldehyde Resistance
Base Resistance
Ester Resistance
Hydrocarbon Resistance
Ketone Resistance
Good
Excellent
Fair
Excellent
Good
Good
Fair to Good
Good to Excellent
Good
Poor
Excellent
Good
Excellent
Good
Poor to Fair
Poor to Fair
Other Characteristics of PMP
PMP is a polymer of 4-methylpentene-1, similar to PP, but has an isobutyl group on alternate C atoms. PMP has high transparency, rigidity and resistance to impact and the ability to withstand temperatures of up to 392°F for short periods (347°F continuously). Chemical resistance is comparable to PP but PMP tends to suffer from tension cracks when exposed to ketones or chlorinated solvents. The most important qualities of PMP are its excellent transparency and good mechanical properties. Over time is can be attacked by chlorinated solvents and is susceptible to attack by strong oxidizing agents.


Max Utilization Temperature: 356°F
Min Utilization Temperature: -32°F
Specific Density: 0.83
Tensile Strength: 4,000 psi
PMP for Packaging
PMP is conveniently autoclavable, able to be sterilized by gas, dry heat and chemical disinfectant. However, dry heat can reduce mechanical strength. PMP has relatively high heat resistance, making it an excellent choice for laboratory activities that involve use of liquids at higher temperatures. It can withstand acids and alcohols, allowing for a wide range of liquids to be used in conjunction with PMP. Due to its attack-resistant properties and less porous surface, PMP is easy to clean and is a great choice of labware.
Recycling PMP Plastic
Private PMP recycling facilities exist, check your local yellow pages. For more information regarding PMP recycling see the Plastic Container Recycling Page .
Purchase PMP Plastic Containers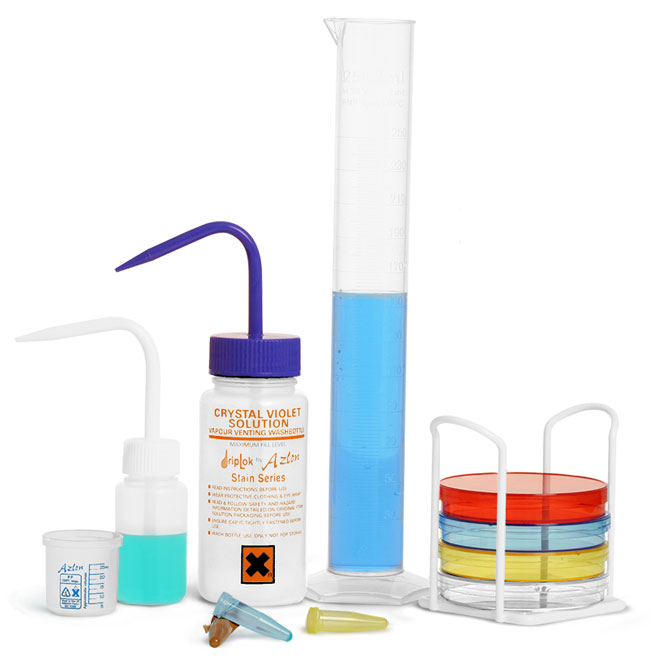 Lab Supplies
Other Plastic Container Materials