INSIDE THE LAB

SKS Science Newsletter
---
Plastic Funnels & Graduated Cylinders
August 2019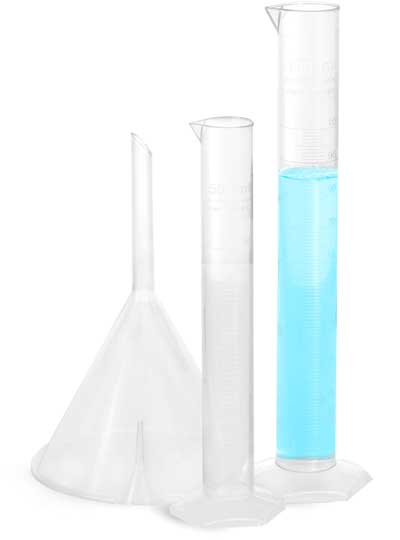 SKS Science carries a variety of plastic funnels and graduated cylinders in a wide range of sizes and materials. Funnels serve as a staple in any lab environment and are available in Polypropylene plastic (PP) and Polystyrene Plastic, as well as LDPE and HDPE plastic. Graduated cylinders are extremely useful in lab related settings for measuring the volumes of many liquid substances. SKS offers a range of plastic graduated cylinder models in polypropylene plastic or polymethylpentene plastic (PMP).
---
Plastic Funnels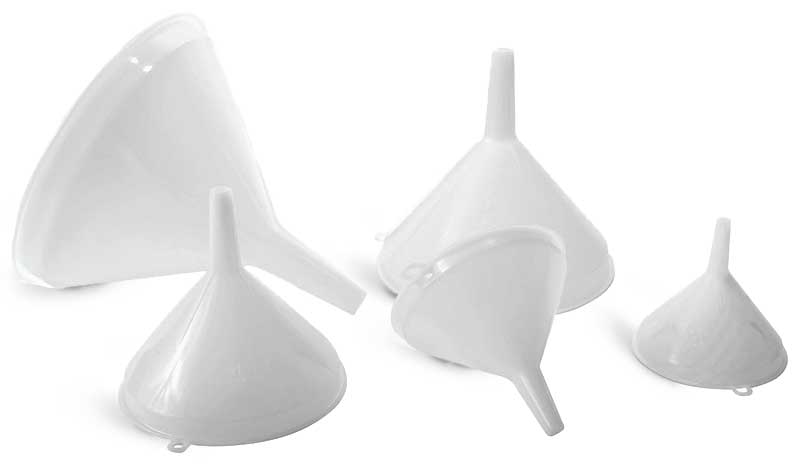 Polypropylene plastic is an ideal packaging choice due to its high durability, chemical resistance, and good barriers against moisture, oil, and alcohol. PP plastic can be sterilized by gas and chemical disinfectant and is also autoclave compatible. Natural PP plastic analytical funnels are available in 4 sizes and feature internal ribs, which promote rapid filtration, and external ribs, which aid in preventing air lock. These lab funnels feature long, narrow bores, which are ideal for use with liquids. The polypropylene plastic buchner funnels are unbreakable, resistant to corrosion and heat, and can be easily separated for cleaning. These plastic funnels can be used without risk with an Erlenmeyer flask, however, no special flask is required for the use of these funnels. Buchner funnels are both lightweight and more stable than porcelain or glass funnels.
SKS Science also offers LDPE plastic funnels, which are lightweight and feature good resistance to chemicals and vapor, as well as stress crack-resistance. LDPE can be sterilized by gas, gamma irradiation, and chemical disinfectant. These LDPE plastic funnels feature an anti-splash ring that eliminates spills caused by the swirling action created when a liquid is poured into a funnel. This lab funnel is supplied with an attached 100 mesh filter, which means the mesh screen has 100 openings. As the mesh size increases, the size of the particles that can pass through the filter decreases. Replacement mesh filters are available and work with both 24 oz and 144 oz funnels.
HDPE plastic funnels are also available through SKS Science. HDPE plastic is used for many packaging applications because it is lightweight and flexible. It has excellent moisture barrier properties and good resistance to chemicals, which is why it is commonly used to package laboratory supplies. HDPE can be sterilized by gas, gamma irradiation, and chemical disinfectant. HDPE general purpose plastic funnels feature a straight sided upper portion, which helps prevent spill-over, and can be heated to a maximum temperature of 110° C. These HDPE funnels are available in sizes ranging from 100 mm to 240 mm and can be conveniently purchased in case packs of 3, 6, 12, 18, or 24.
---
Plastic Graduated Cylinders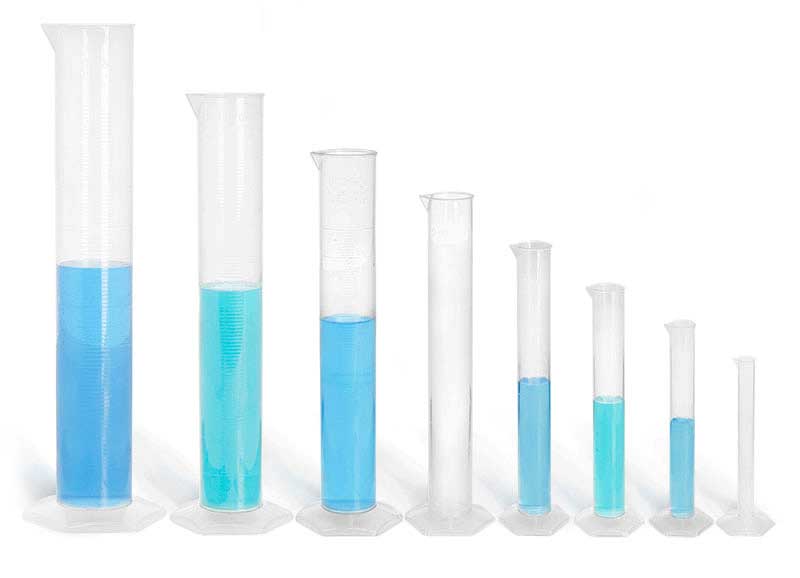 SKS Science has a variety of polypropylene plastic graduated cylinders. The polypropylene graduated cylinders feature permanently molded graduations that will not fade after repeated autoclave sterilization. Their maximum temperature for use is 121° C and they are available in sizes ranging from 10 ml to 2000 ml.
SKS Science also offers a range of polymethylpentene, or PMP plastic, graduated cylinders. PMP plastic is autoclave compatible and can also be sterilized by gas, dry heat, and chemical disinfectant. Polymethylpentene plastic has relatively high heat resistance and can withstand acids and alcohol, making it an excellent choice for educational and industrial laboratory activities that involve the use of liquids at higher temperatures. Azlon® graduated cylinders are economy molded and have a wide base to help prevent tipping for added safety. The maximum temperature they can be used at is 135° C.
---
Other Lab Supplies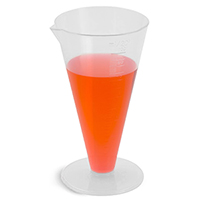 In addition to the various plastic funnels and graduated cylinders SKS offers, be sure to procure all your lab equipment needs with products like our set of buchner funnel adapters, polypropylene funnel stands, and conical graduated cylinders.