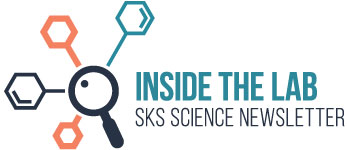 ---
Highlighting 2018 New Products
December 2018
In 2018 SKS expanded its online catalog of lab supplies and lab equipment by bringing in over 15 new items! Recent additions to our inventory include light blocking microcentrifuge tubes and western blot boxes, a high speed microcentrifuge, the NextPette™ pipette combo pack, and more. Visit our new products page to browse all the new additions from this past year.
---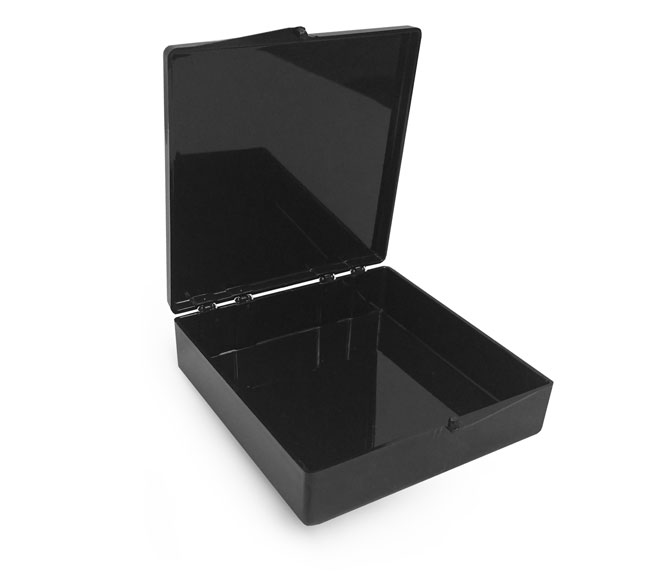 Light Blocking Lab Supplies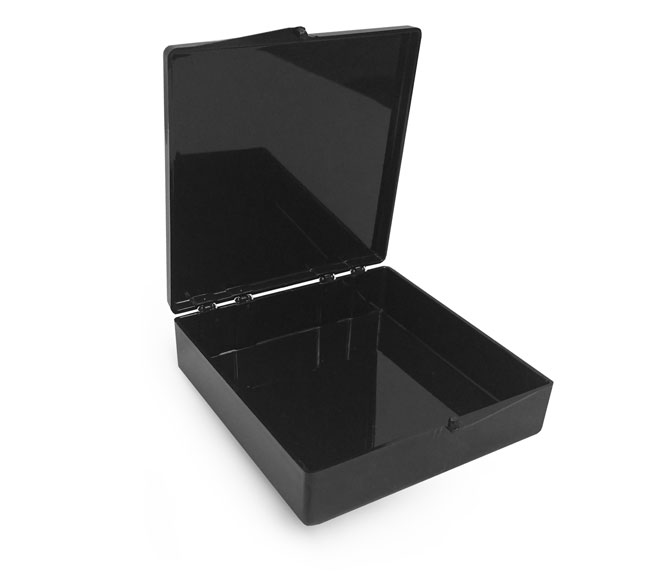 Our new light blocking microcentrifuge tube and western blot boxes are opaque black to provide UV barriers for light sensitive products. The 1.5 ml SureSeal™ lab tubes are designed for use in temperatures ranging from -90° C to +121° C. An oversized centrifuge tube cap creates a liquid-tight seal and provides a more ergonomic opening and closing option. Two styles of 5 ml microcentrifuge tubes feature the same diameter as standard 15 ml tubes for compatibility with centrifuge rotors. Their compact size reduces waste, storage space, and shipping costs. The Five-O™ Macro Tubes™ can be used in temperatures from -86° C to 110° C for boiling or sample preservation at very low temperatures and are packaged sterile with foam racks. The Macro Tubes™ with snap caps provide a tight, leak proof seal, and can be opened with one hand. The cap is designed to provide a secure seal from -86° C to +80° C.
New western blot boxes come in four sizes: medium rectangle, large rectangle, medium square, and large square. These blot boxes are correctly matched to common blot sizes, feature 90° angle corners, and uniformly flat bottom surfaces. This, as well as multiple sizes allow more blots to be fit on lab shakers and lab rockers while minimizing reagent and antibody usage. Hinged lids reduce evaporation and the incubator boxes can be used with halves, wholes, strips, or minis.
---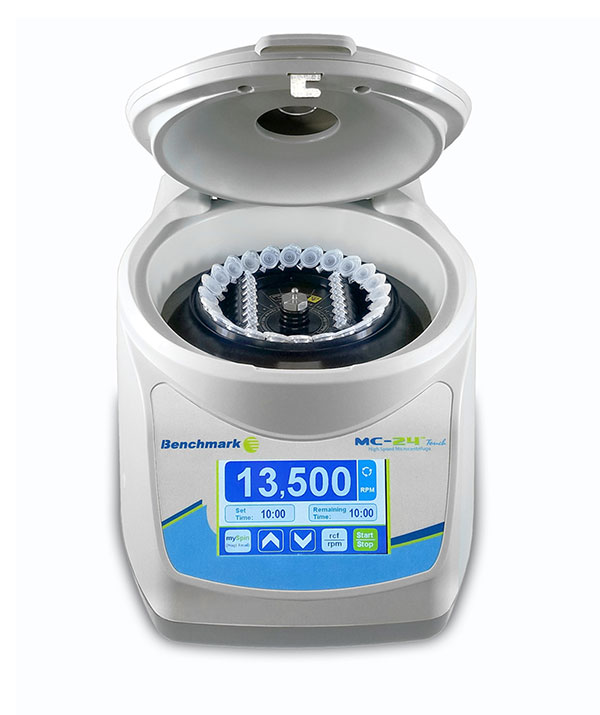 MC-24™ High Speed Microcentrifuge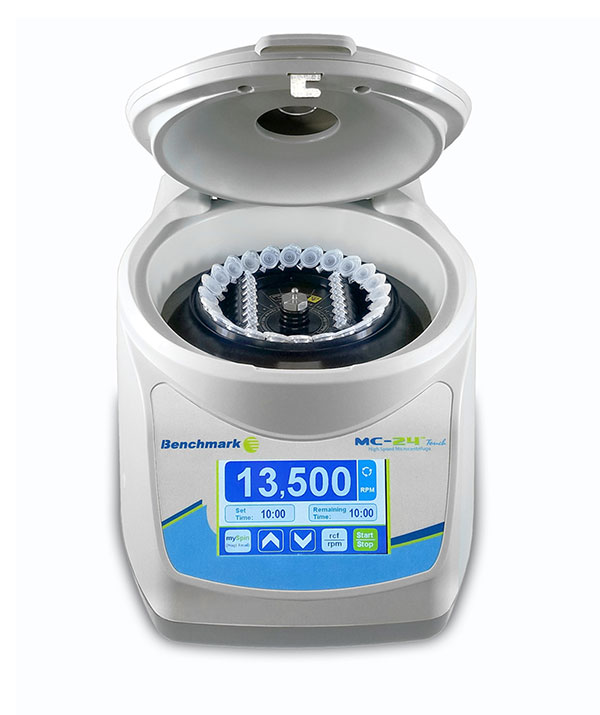 This new Benchmark high speed microcentrifuge offers high speed up to 13,500 rpm/16,800 xg and is designed for molecular biology applications. It is also cold room safe for applications requiring sub-ambient temperatures. The Benchmark centrifuge is the first in its class to feature a large, full color touch screen that displays actual speed, set time, and remaining time. A unique proprietary airflow system moves air evenly and quietly throughout the centrifuge chamber, which keeps samples cool even during extended runs at maximum speed. This centrifuge uses a Combi-Rotor™ that accepts 24 x 1.5/2.0 ml microcentrifuge tubes and 2 strips of 0.2 ml PCR tubes without needing separate adapters.
---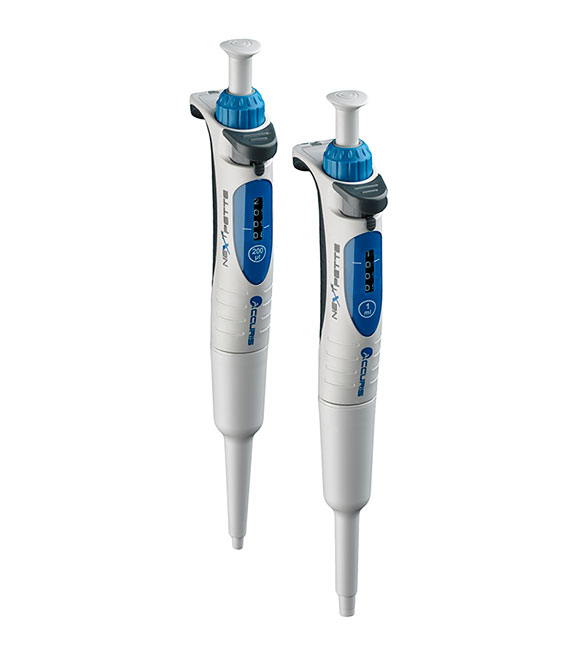 NextPette™ Pipette Combo Pack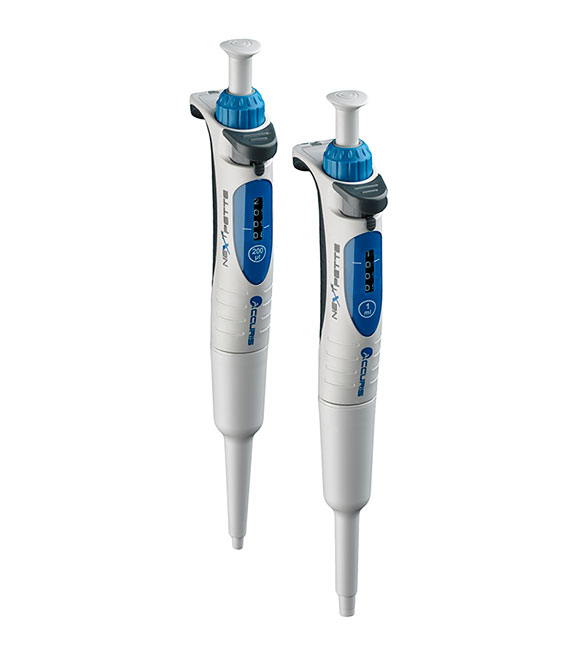 Our new NextPette™ pipettes are user-friendly and designed for comfort by reducing hand fatigue via an elliptical plunger button that requires a low amount of force. Two different sizes feature a macro pipette and a micropipette and both consist of a four digit volume display for precision reading. Volumes can be adjusted one-handedly, and lock into place for accurate dispensing repetitively. These lab pipettes are autoclave compatible at 121° C, are UV resistant, and offer universal pipette tip compatibility. Each combo pack consists of four pipettes and one pipette carousel stand for convenient storage. The micropipette combo pack includes 5 µl to 1,000 µl pipette sizes, and the macro pipette combo pack includes 20 µl to 10,000 µl pipette sizes.
---
Other New Lab Supplies
In addition to the above laboratory equipment SKS offers, be sure to fulfill all of your lab supply needs with other new products, like our adjustable height pipette stand, Accuris Tx analytical balance, and polypropylene plastic funnel stand.