INSIDE THE LAB

SKS Science Newsletter
---
Single Use Sample Containers
January 2018
SKS Science carries an extensive assortment of single use sample containers for medical testing, liquid scintillation counting, water sampling, specimen collecting, cryogenics, and more.
---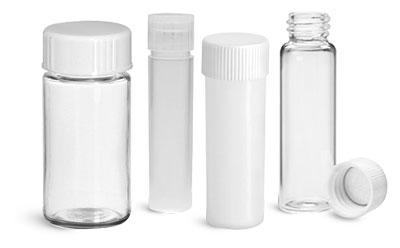 Liquid Scintillation Vials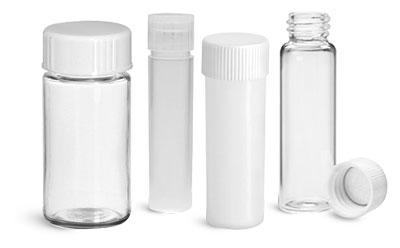 SKS Science Products carries many varieties of liquid scintillation vials, which can be used for beta and gamma counting, chromatography, culturing, RIA, sample counting, and sample storage. These single use sample containers are available in a range of materials: HDPE, PET, Polypropylene, or glass.
HDPE plastic vials are known for being sturdy, resistant to chemicals, and for having good moisture barriers. Polypropylene vials can be sterilized with steam through autoclaving. Polypropylene, as well as PET vials, can be incinerated without exhuming hazardous gases and are highly resistant to organic solvents.
Glass vials, while heavier and less durable than plastic alternatives, have high UV transmission and low background counts. All glass vials are made from low-expansion borosilicate glass to meet ASTM Type I Class A, and USP Type I standards.
---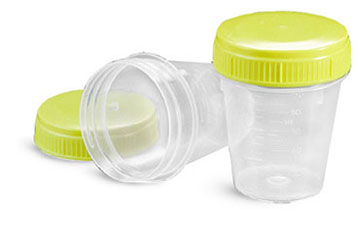 Single Use Specimen Containers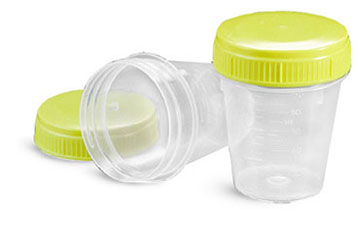 Similar to the liquid scintillation vials, SKS Science offers a variety of disposable specimen containers in polystyrene, polypropylene, and HDPE plastic. Polystyrene vials and containers are resistant to most dilute aqueous solutions and are ideal for use in autoanalysis. Parallel sided polystyrene containers can be used for blood dilution, and the SeraNest sample cups fit perfectly with blood collection tubes. The Simport Urine Collection System offers contaminate-free disposable tubes with tight fitting caps and are centrifuge compatible. Polypropylene vials and containers are shatterproof and provide a leak proof seal, making them ideal for the transportation and storage of most liquids or particulate samples.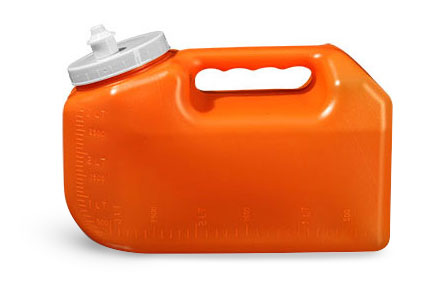 URISAFE® HDPE containers are designed to safely and accurately transport liquid samples to a test tube via leak proof caps and dripless pour spouts. Their low form design allows for more compact storage and their HDPE plastic construction allows the samples to be safely subjected to freezing, thawing, and ethylene oxide sterilization without causing changes in physical appearance and attributes.
---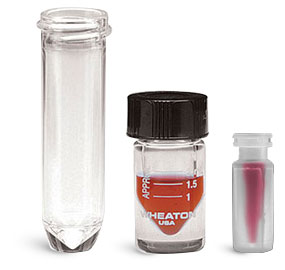 High Recovery Vials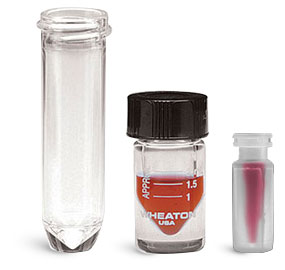 SKS Science also offers high recovery vials in two different materials: glass or polypropylene. These single use sample vials are quintessential for the biochemical, pharmaceutical, and radiochemical industries as they include cone-shaped interiors for optimum sample recovery via syringe or micropipette. The NextGen V glass vials can be used for small-scale reactions and centrifugation, eliminating a need for sample transfer. The E-Z Ex-Traction vials have a tapered, angled bottom, making them ideal for automated applications. LVI Vials include a sealed-in, limited-volume insert, which allows for more consistent sample recovery from vial to vial and reduces the risk of autosampler needle damage. All clear glass vials are composed of pharmaceutical grade borosilicate glass, and amber glass vials are constructed from alumino-borosilicate glass. Polypropylene vials share many of the same uses as glass vials, they can be used in most standard gas and chromatology autosamplers, and are lightweight and economical.
---
In addition to the range of sample vials and single use sample containers that SKS Science offers, be sure to fulfill all of your lab supply needs with products like our water testing containers, plastic cryogenic vials, and glass ampules.