INSIDE THE LAB

SKS Science Newsletter
---
Sterilization Equipment
June 2018
SKS Science carries sterilization equipment that uses microbe eradicating steam heat for use with small to moderately sized laboratory equipment to remove the presence of bacteria, spores, and other microorganisms
---
Biomega BactiZapper™ Infrared Microsterilizer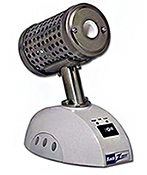 SKS offers the compact Biomega laboratory sterilizer, which measures 14 mm x 100 mm, and is ideal for use with platinum loops, needles, glass tube and pipette mouths, and various metal or borosilicate glass instruments. The BactiZapper™ features an asbestos-free core element that uses infrared heat up to 815° C and can completely sterilize microorganisms and bacteria in 5-7 seconds. A perforated stainless steel guard chamber around the Biomega BactiZapper™ protects the user from accidentally coming into contact with the ceramic heating element when in use. This microsterilizer can be used with both anaerobic chambers and aerobic chambers, and creates no splatter.
---
BioClave™ Digital Bench Top Autoclave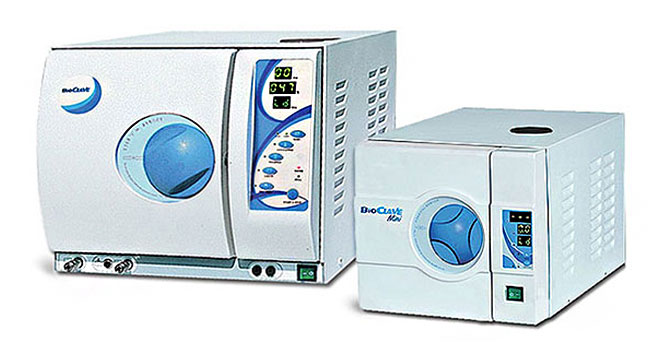 The BioClave™ digital bench top autoclave is designed for steam heat sterilization of research tools and lab consumables. Available in two compact sizes, each laboratory sterilizer model is made to fit comfortably on bench tops; the BioClave™ is 16 liters and the BioClave™ Mini is 8 liters. The large sterilization chambers can accommodate a variety of liquids, media, instruments, glassware, plasticware, and other lab supplies. A mechanical and electrical safety lock prevents the chamber door from being opened on the BioClave™ digital bench top autoclave when in use. Both sterilizer units feature a large digital display and fully automatic operation, from fill to sterilize to exhaust to dry, by the press of a button. The BioClave™ offers three standard cycle options, which are preset for sterilizing liquids and wrapped or unwrapped lab instruments. All settings are adjustable for use in special applications. The BioClave™ Mini is preprogrammed to meet basic sterilization needs, with adjustable temperature settings, but a fixed timer.
---
Benchmark Micro Bead Sterilizer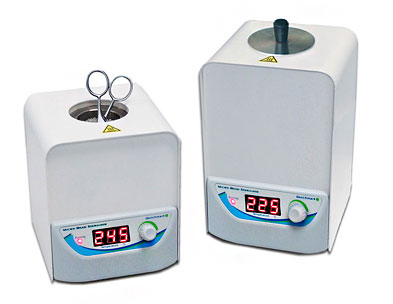 SKS also carries two versions of the Benchmark micro bead sterilizer: regular, which measures 6.1" x 5.7" x 5.5", and tall, which measures 8.7" x 5.7" x 5.5". To use, glass beads are placed inside the chamber and the sterilizing temperature is set within a range of 100° C to 300° C via the LED control panel. The Benchmark sterilizer is designed for research and can be used to sterilize forceps, needles, and other small laboratory tools within 15 seconds. A safety cover feature can be placed over the opening of the sterilizer units to conserve energy or reduce the heating rate. Both models do not use chemicals, gas, or flame.
---
In addition to the range of laboratory sterilization equipment SKS offers, be sure to fulfill all of your sterile lab needs with products like our write on Whirl-Pak sterile sample bags, sterile plastic cell spreaders, and Biotube™ storage rack w/ 1.2 ml sterile tube strips.