INSIDE THE LAB

SKS Science Newsletter
---
Disposable Lab Supplies
March 2018
SKS Science carries a number of disposable laboratory supplies for a range of biology, microbiology and medical applications, including chromatography, cryogenics, RIA, bacteriology, and more. There are a variety of options to meet your lab's needs.
---
Disposable Pipettes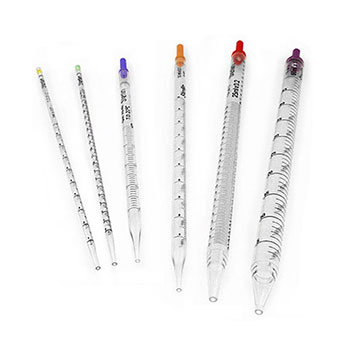 SKS offers many disposable pipettes in plastic and glass options. Our non-sterile LDPE pasteur pipettes are non-toxic and inert to most biological fluids. These plastic pipettes feature a low-affinity surface, which reduces loss of cells and proteins and can be refrigerated or used with liquid nitrogen. The Sterilin® disposable pipettes feature negative graduations for extra capacity. These polystyrene pipettes are sterilized via gamma radiation, tested for pyrogenicity, and are certified non-pyrogenic. The Qualitips disposable pipette tips are available in four styles: Ultra Micro, Micro, Regular, and Graduated. These pipette tips are only compatible with specific Acura pipettes and Calibra pipettes. Some pipette tips are pyrogen-free, or DNAse and RNAse-free. The glass pipette tips are made from borosilicate glass and feature low thermal expansion and high chemical resistance.
---
Disposable Petri Dishes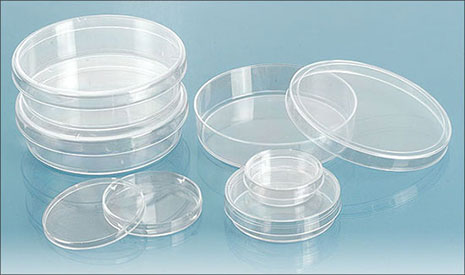 SKS carries disposable polystyrene plastic petri dishes in round or square options. The round petri dishes come with either stackable or slippable lids. Some sizes feature a flared lid skirt and squared corners for easy one-handed use, as well as ventilation ribs, which allow for free air circulation and reduce condensation during incubation. All are radiation sterilized. The polystyrene petri dishes with absorbent pads are ideal for culturing microorganisms on either broth based or agar media. The fitted top ensures that neither the absorbent pad nor the agar media will dry out during incubation. The sterile square petri dishes are ideal for phage typing, susceptibility testing, plate counts, and probe assays. They have four venting ribs built into the underside of the lid and a grid marked numerically in one direction and alphabetically in the other.
---
Disposable Test Tubes
Disposable plastic test tubes are used in many routine laboratory procedures, and are available in non-sterile or sterile options. Polypropylene test tubes are precision molded and some can be paired with PE flange plug caps to create a secure seal. The urinalysis specimen collection tubes have a conical bottom to provide easy sample removal. Each urinalysis tube contains a boric acid tablet to preserve urine samples, and comes with a white leak proof screw cap. The autoclavable microcentrifuge tubes with graduations come in a variety of colors for easy identification, and include attached lids of uniform thickness that provide tight, leak proof seals and trouble-free piercing. Simport's Micrewtube™ centrifuge tubes are sterile and also come with caps screwed on. The Amplitube™ PCR reaction strips come in strips of 8 with an attached dome or flat cap options and feature thin walls that allow for even temperature transfer. The integral seal protects tube contents from evaporating during thermal cycle and protects against contamination. The glass culture tubes are chemically resistant to sodium leaching. These disposable glass tubes feature uniform bottoms and consistent lengths and are packaged in shrink wrapped trays to prevent contamination and breakage.
---
In addition to the range of disposable lab supplies SKS offers, be sure to fulfill all of your lab's needs with products like our disposable enviro swabs, disposable cotton swabs, short tip PE oral syringes, Ecostep disposable PP syringes for Step-Pette repeater pipette, and INO-LOOP™ sterile polystyrene disposable inoculating loops & needles.