INSIDE THE LAB

SKS Science Newsletter
---
Plastic and Glass Burettes
May 2017
SKS Science offers a variety of plastic and glass burettes, used to precisely measure the volume of liquids in chemistry labs. Burette accessories include clamps, burette stands, and threaded closures to aid in measuring and titration.
---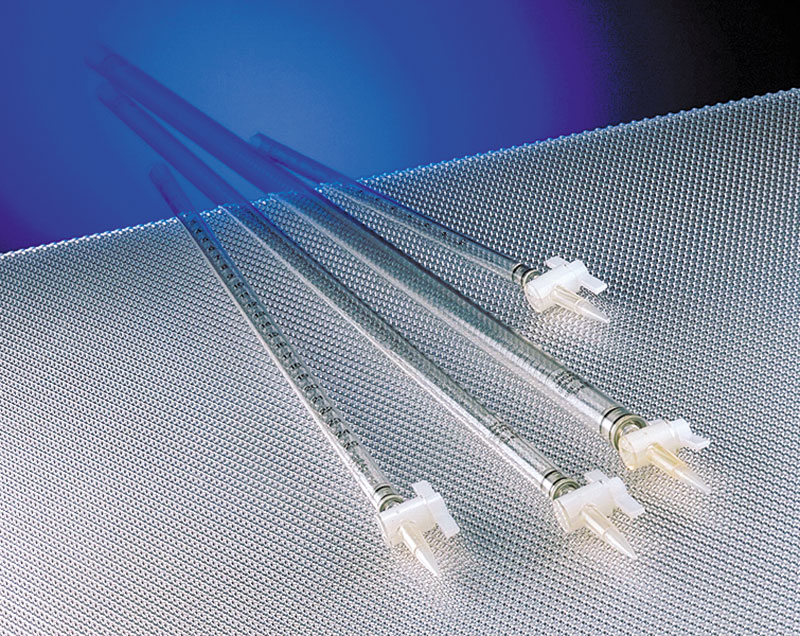 Plastic Burettes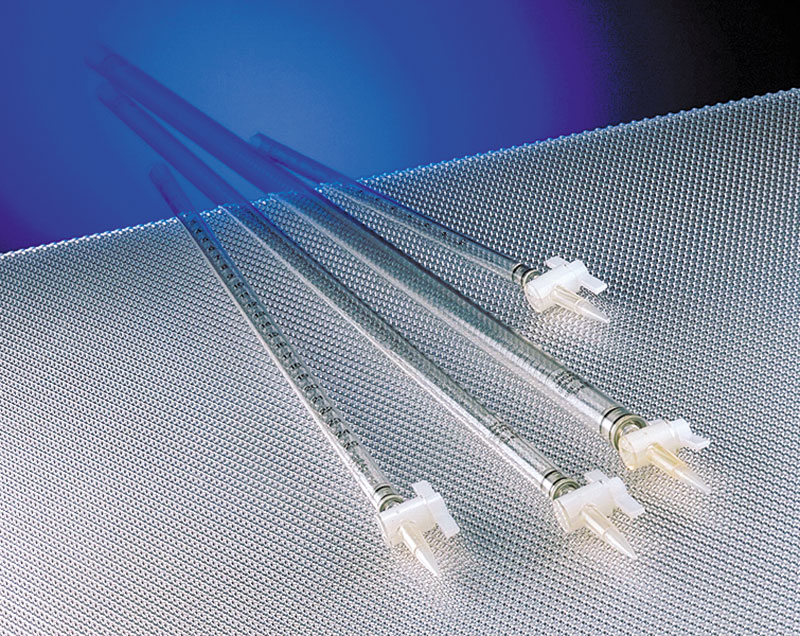 Azlon® acrylic graduated burettes are ideal to be used in an educational environment or in laboratories where labware breakage is a concern. These break resistant acrylic burettes are available in 25 ml, 50 ml, and 100 ml capacities, and come with PMP/PP plastic stopcocks. A stopcock is a valve featured on a burette to control the flow of liquid. Although these burettes are not suitable to be used with ethanol or organic solvents, they are unchanged by most dilute aqueous solutions except ammonia and hydrogen fluoride. These acrylic burettes are screen printed with black graduations conforming to Class B accuracy.
---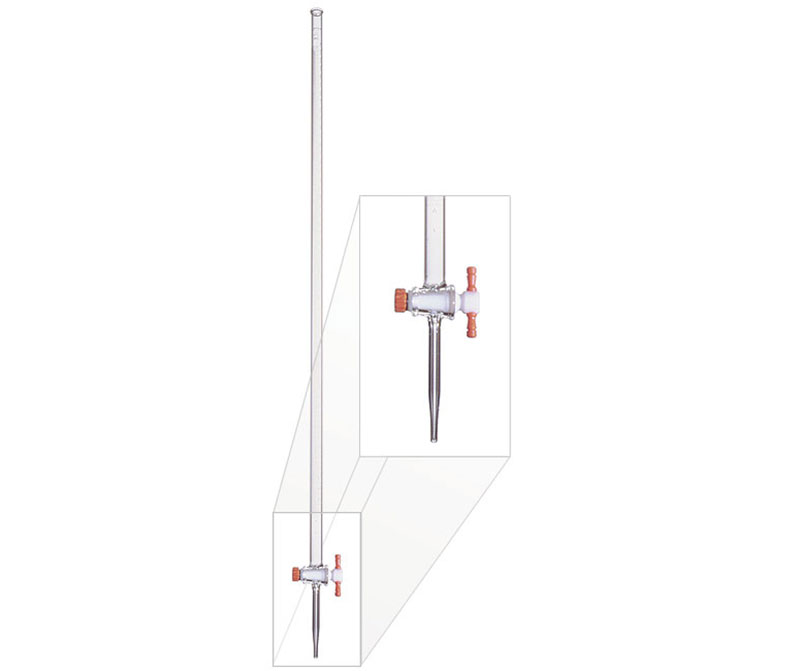 Glass Burettes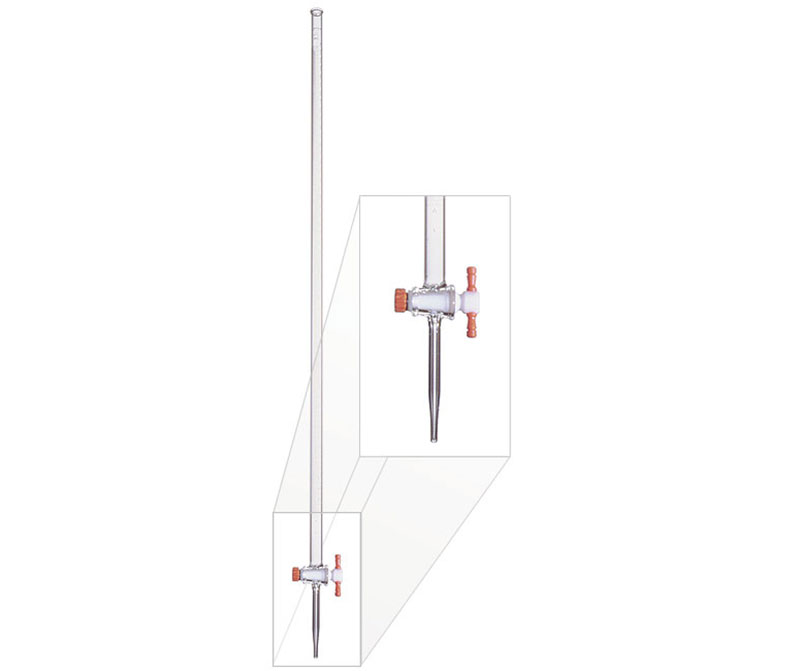 SKS offers several glass burettes such as the Class A serialized and certified glass burettes with PTFE stopcocks and dust caps. These glass burettes come in 10 ml, 25 ml, 50 ml, and 100 ml sizes and feature durable white ceramic enamel scales. Opt for these burettes to meet ASTM Specification E287 Class A requirements. Each one of these burettes has an individual serial number and come with a Certificate of Graduation.
Glass burettes conforming to ASTM Specification E287 Class B requirements are also available in 10 ml, 25 ml, 50 ml and 100 ml capacities with PTFE stopcocks, dust caps, and durable black ceramic enamel graduations. The 50 ml size is also offered with a 2 mm straight bore glass stopcock plug.
---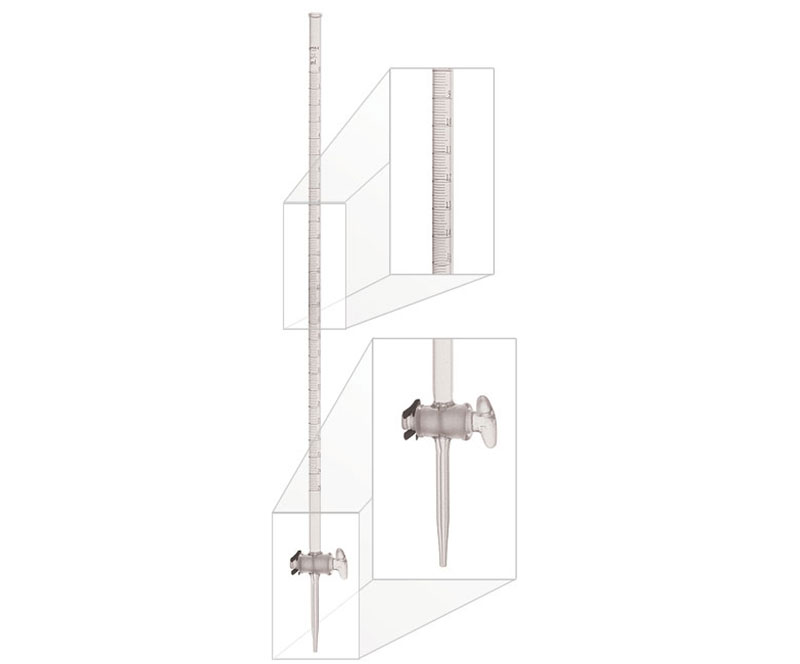 Educational Grade Burettes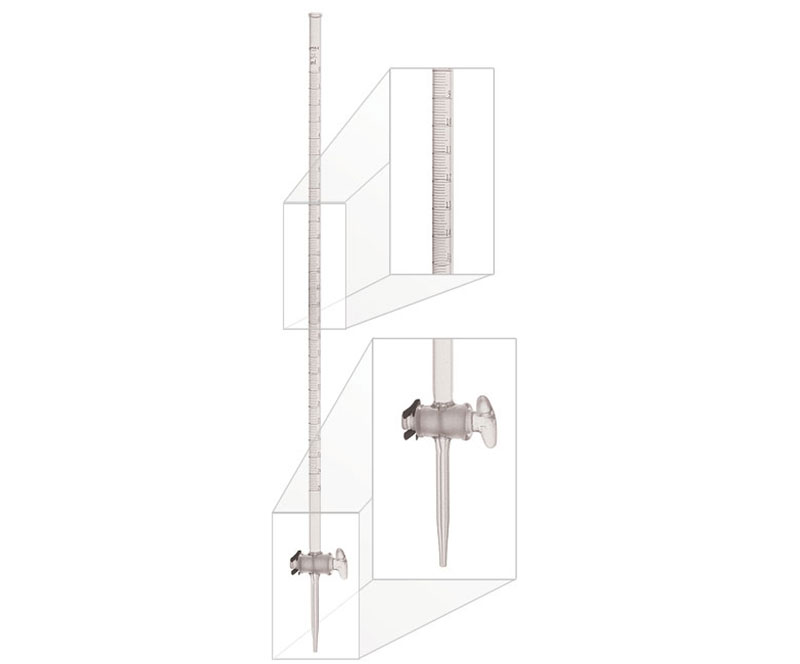 Educational grade glass burettes manufactured of 33 expansion, low extractable borosilicate glass are also offered with PTFE stopcock plugs and dust caps. These 50 ml glass burettes conform to USP Type I and ASTM E438 Type I Class A requirements, feature easy-to-read black enamel graduations, and a funnel fill style.
---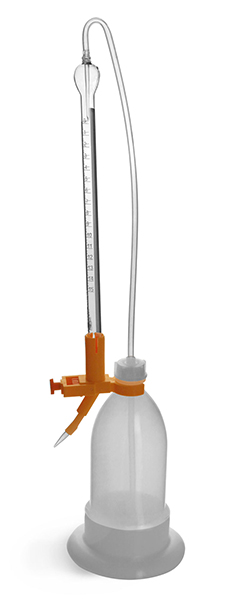 Automatic Titration Burettes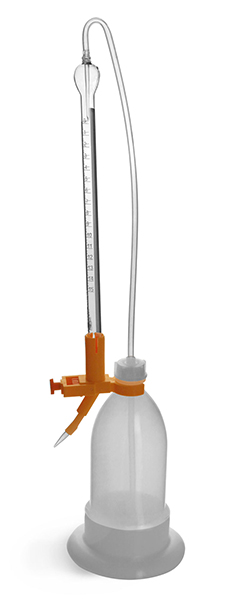 Opt for the automatic titration burette to use for laboratory work, electroplating work, or water treatment analysis. This automatic titration burette is connected to a bottle containing the titration solution. Squeezing this 1 liter LDPE chemically resistant bottle will raise the solution into the burette for titration. They are designed for left or right handed operation for ease of use. The 5 ml and 10 ml automatic titration burettes are divided by 0.05 ml graduations, while the 15 ml, 25 ml, and 50 ml burettes feature 0.10 ml graduations. These burettes are measured "to deliver', made of Schott graduated borosilicate glass with blue ring graduations, and have a Schellbach stripe for easy read measurements.
---
Browse all the burettes and burette accessories like clamps, stands, and closures available at SKS Science.