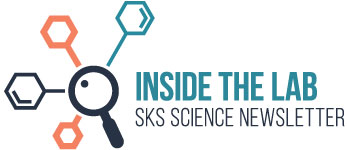 ---
Stirrers and Homogenizers
May 2018
SKS Science carries a number of laboratory stirrers and homogenizers for a range of molecular biology applications, including mixing thin liquids in small volumes, tissue grinding, cell disruption, lysis, and more. There are a variety of options available to meet your lab's needs.
---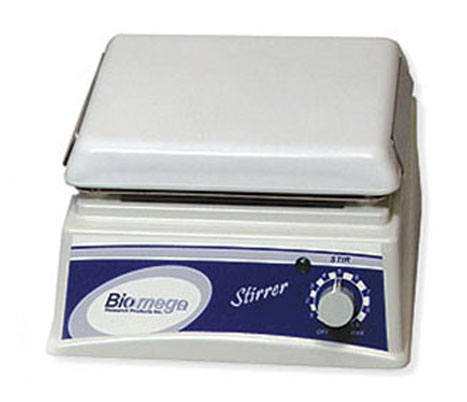 Laboratory Stirrers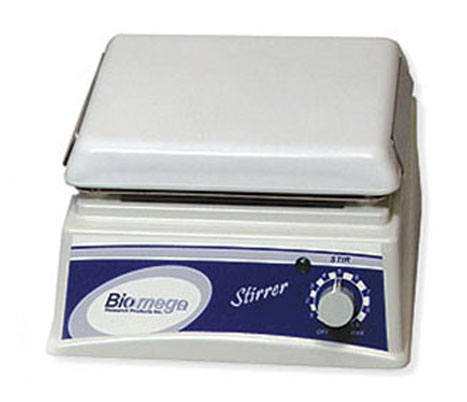 SKS offers Biomega Magnetic Stirrers and Hotplate Stirrers, as well as Benchmark Hotplate Stirrers for simultaneously stirring and heating biological samples. Both lab stirrers feature a durable and chemical resistant ceramic work surface and a compact design that is ideal for use on bench tops and inside lab hoods. Turn knobs on the Biomega stirrer interface allow for precise adjustments and can be used to maintain speed and temperature. The Benchmark lab stirrer includes a backlit LCD screen that displays speed, temperature, and advanced microprocessor controls. Safety LEDs on the front panel of both models indicate when the heating and/or stirring functions are activated.Micro-Stir Slow Speed Single Place Magnetic Stirrer is specifically designed for cell culture applications requiring slow speeds, gentle mixing, and low heat transfer. This laboratory stirrer features a gradual stop rotation, which enables bead and cell attachment by allowing cells from biological samples to settle then attach. It also draws off and replenishes spent media and includes multiple automatic modes of operation to optimize cell growth. This model can be used in environments with CO2 or non-condensing humidity and is compatible with incubators.
---

Laboratory Homogenizers

SKS carries multiple homogenizers that were developed for samples too tough to be homogenized in a common laboratory vortexer. The D1000 Hand Held Homogenizer is designed to rapidly homogenize, emulsify, suspend, and disrupt biological samples. It is ideal for use with microtubes and fits well with sample tubes from 0.1 ml to 250 ml in size. This lab homogenizer works by mechanically shearing a cell culture sample, in liquid, at speeds of 8,500 to 30,000 rpm within 30 seconds or less. The speed is adjustable and a separate on/off switch allows the homogenizer to be left at the appropriate setting.The BeadBug™ Microtube Homogenizer and BeadBug™ 6 Microtube Homogenizer provide fast and efficient homogenization of three to six 2 ml biological samples simultaneously. The BeadBug™ 6 can also hold two 5 ml tubes using a separate adapter. Both models can homogenize cell samples in approximately 45 seconds using a three-dimensional shaking motion, and feature an adjustable settings menu and memory that can store up to 50 cycle programs. A selection of compatible sample tubes filled with glass, zirconium, or stainless steel micro-beads are sold separately.
---
In addition to the range of lab stirrers and homogenizers SKS offers, be sure to fulfill all of your cell culturing and cell sampling needs with products like our BeadBug™ & BeadBlaster™ tubes for homogenizers, BeadBlaster™ 24 microtube homogenizer, and MiniMag™ magnetic stirrer.