INSIDE THE LAB

SKS Science Newsletter
---
Benchmark Centrifuges
May 2020

SKS Science carries a variety of Benchmark Scientific centrifuges for separating liquid samples for various applications, including to purify cells, subcellular organelles, viruses, proteins, and nucleic acids. All centrifuges are ideal for use in academic, clinical, and research lab settings.
---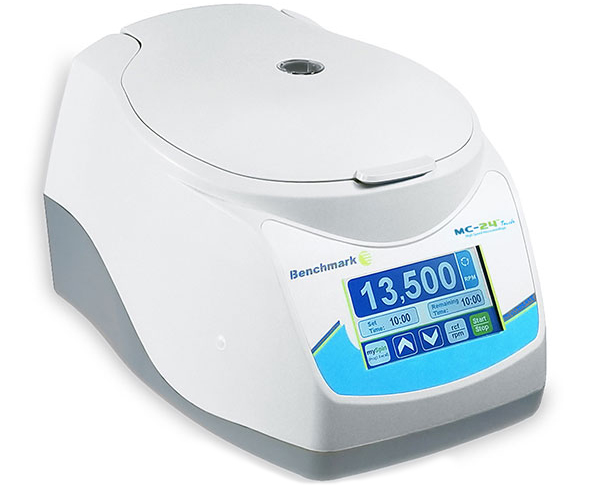 MC-24™ Touch High Speed Microcentrifuge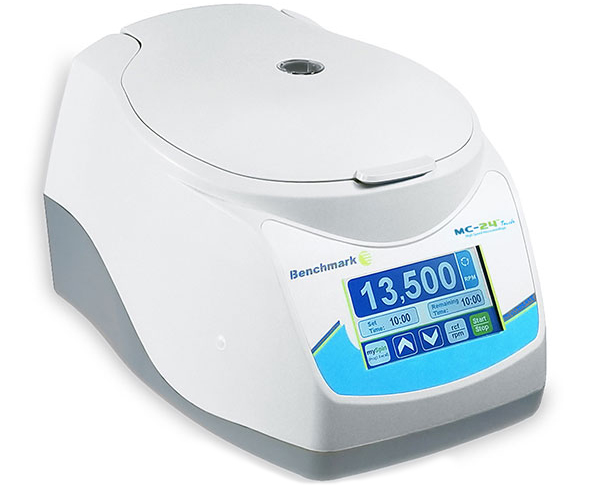 The MC-24™ Touch High Speed Microcentrifuge features a full color touch screen control, which displays actual speed, set time, and remaining time. This lab centrifuge can also store up to 9 speed/time profiles that are accessible through the mySpin™ icon on the home screen. The MC-24 uses a Combi-Rotor, which accepts both 24 x 1.5 or 2.0 ml centrifuge tubes and 2 PCR strips without the need for separate adapters. The max speed is 13,500 rpm/16,800 xg with increments of 100 rpm and a timer up to 99 minutes. A proprietary airflow system moves air evenly and quietly throughout the centrifuge chamber, which keeps samples cool even during extended runs at maximum speed. This Benchmark centrifuge is cold room safe for applications requiring sub-ambient temperatures.
---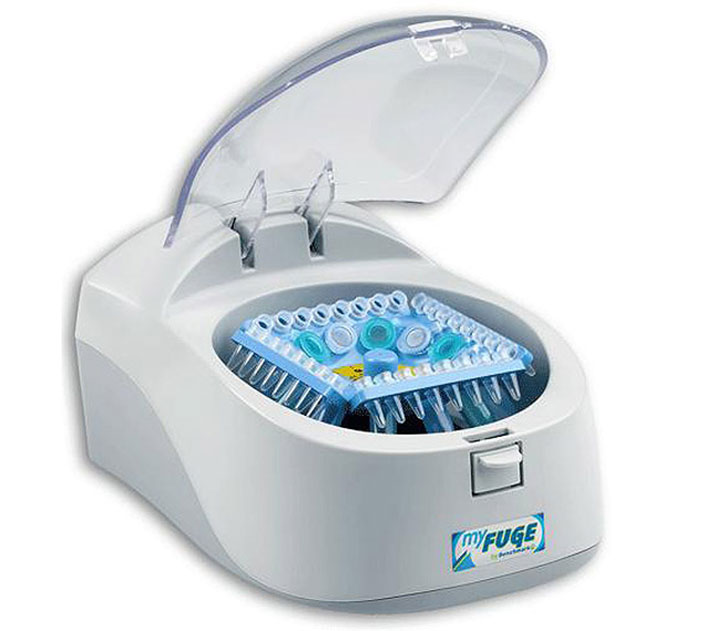 Myfuge 12 Microcentrifuge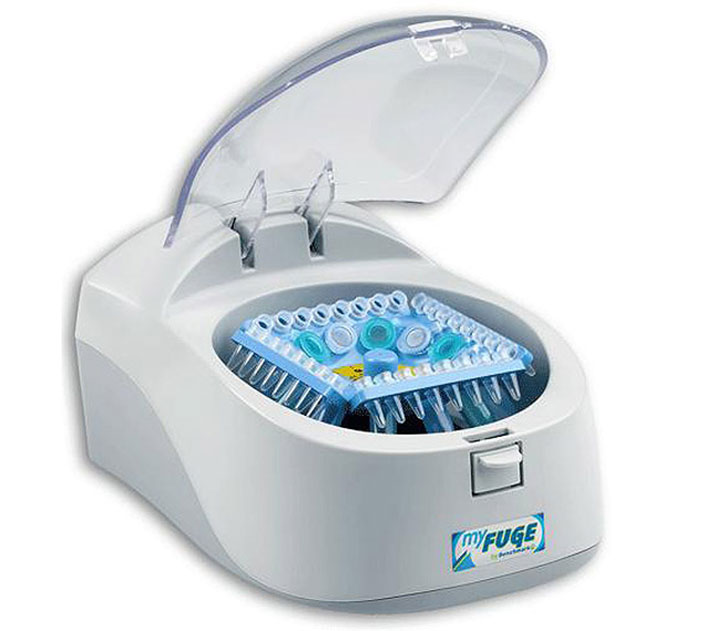 The Myfuge 12 Mini Centrifuge also features a unique Combi-Rotor, which eliminates the need to change centrifuge rotors when switching between microtubes and PCR strips. This compact centrifuge model is 5.5" x 4.5" and accepts up to 12 x 1.5 or 2.0 ml microtubes, 32 x 0.2 ml tubes, and 4 PCR strips, which is twice the capacity of most mini centrifuges. The MyFuge 12 offers a fixed speed of 5,500 rpm/2,000 xg, which is ideal for quick spin downs and a near silent operation. This microcentrifuge automatically starts when the lid is closed and stops when the lid is opened.
---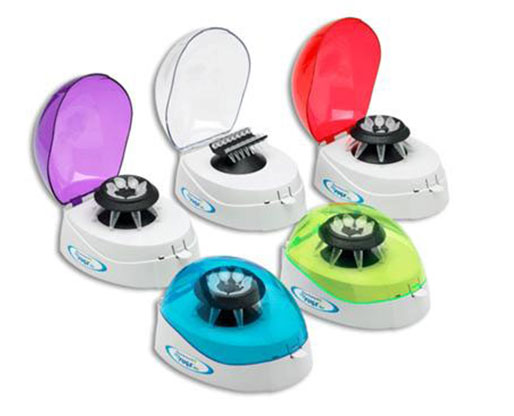 MyFuge Mini Centrifuges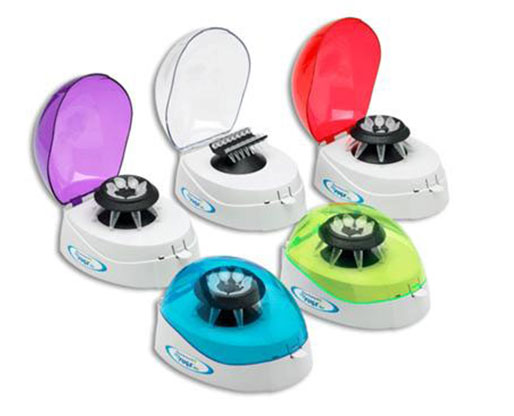 MyFuge Mini Centrifuges are easy to use and can fit in the palm of your hand. The MyFuge Mini instantly reaches a max speed of 6,000 rpm/2,000 xg when the lid is closed and decelerates within one second after the lid is opened. This Benchmark microcentrifuge can be used with either 8 x 1.5 or 0.2 ml lab tubes, 16 x 0.2 ml PCR tubes, or 2 x 0.2 ml PCR strips. A second rotor is included for switching between microtubes and PCR strips and is stored in the bottom of the centrifuge, which can be accessed using a removal key. Choose from five different colors for easy organization and identification when working with various samples.
---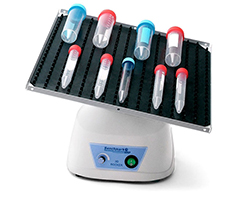 Other Benchmark Lab Equipment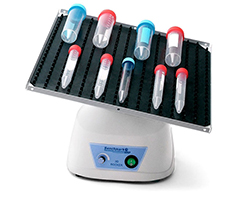 In addition to the Benchmark centrifuges that SKS offers, be sure to fulfill all of your academic, research, and clinical lab equipment needs with products like our magnetic hotplate stirrers, BeadBug microtube homogenizer, and Mortexer vortex mixer.