INSIDE THE LAB

SKS Science Newsletter
---
Digital Incubators
November 2018
SKS Science carries mini digital incubators for easy set up and self-sufficient temperature control without the need for an external thermometer or constant fine tuning with an analog control knob. Choose between heating incubators or heating and cooling incubator models to fit your laboratory needs.
---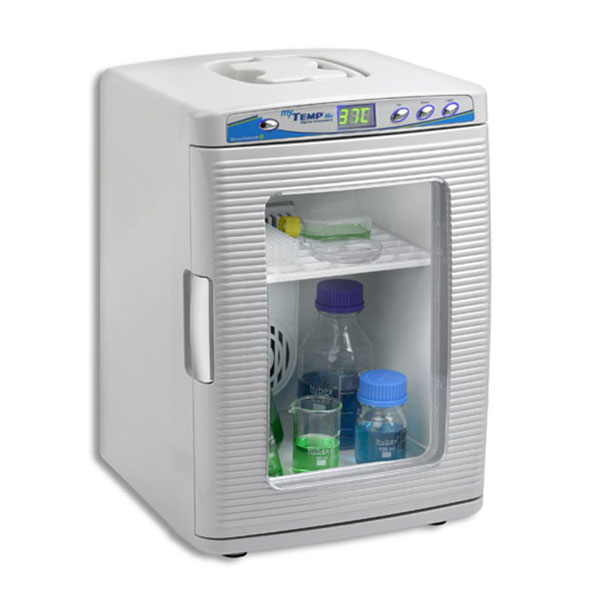 MyTemp Mini Digital Incubators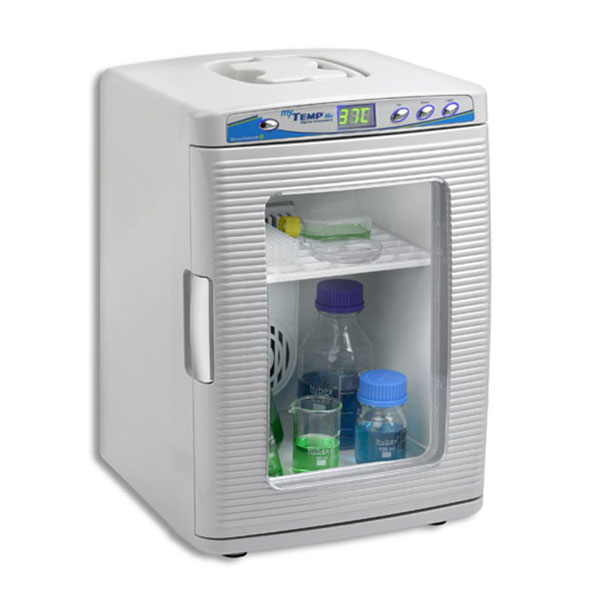 Benchmark MyTemp digital incubators are conveniently sized at 370 mm x 335 mm x 475 mm, but feature a large internal incubation chamber that can store laboratory flasks and lab bottles up to 2 liters. Two models are available: heating incubators, which are for heating only and feature a temperature range of +1° C to 60° C, and heating/cooling incubators, which are capable of both heating and cooling and feature a temperature range of -15° C to 60° C. Once set, each mini incubator model begins to heat up or cool down immediately. A large LED control panel displays the incubation chamber temperature, which is accurately monitored from the inside. The lab incubator includes two adjustable and removable shelves for increased capacity. Extra Benchmark incubator shelves can also be purchased separately. An internal power outlet allows small electrical devices, like lab shakers and lab rockers, to be used in the incubation chamber during incubation. The outlet's unique design accepts USA, EU, UK, and AU plugs. MyTemp mini incubator models are also compatible with the Mini BioMixer™ nutating mixer for the agitation of samples during incubation. This laboratory shaker features angle and speed set for gentle, but thorough, low to no foam tube mixing and other nutating mixer applications.
---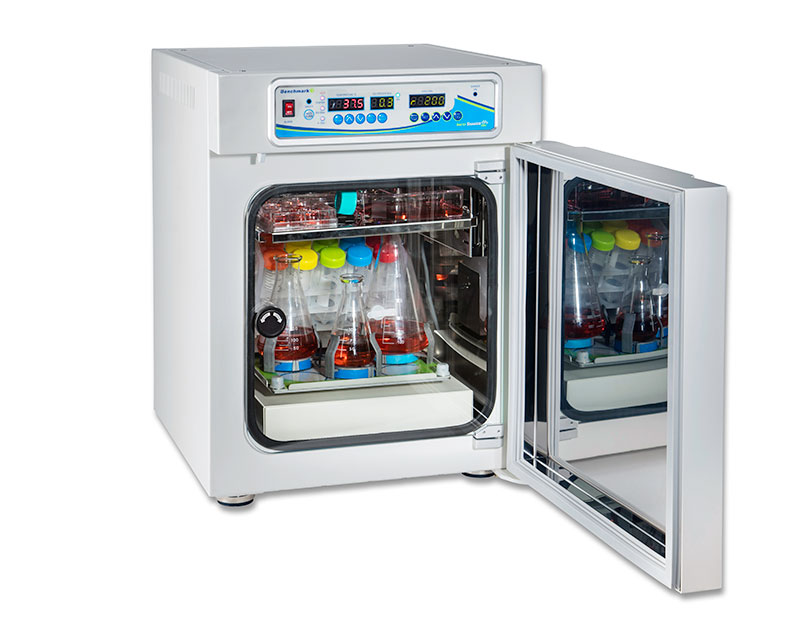 Incu-Shaker CO2 Mini™ Incubator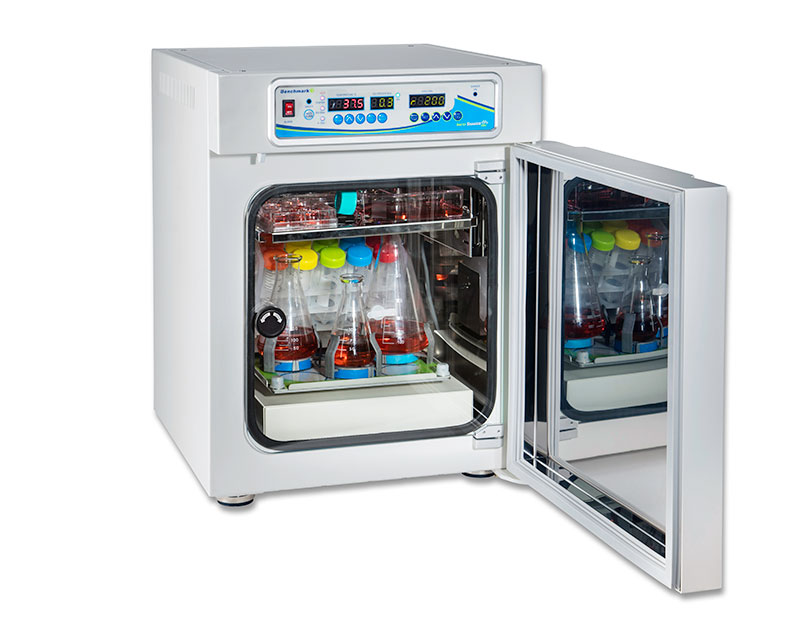 The Benchmark Incu-Shaker CO2 incubator combines a precision CO2 incubation chamber with an integral orbital shaker and is ideal for the culturing of non-adherent cells. The intrinsic MAGic Clamp orbital shaker provides the optimum conditions for suspension cell culture. The belt-less motor of the lab shaker offers a horizontal circular shaking motion, at a consistent 19 mm orbit, with a speed range of 30 to 300 rpm. The mini incubator features a uniform six-sided heating system that offers the highest levels of temperature accuracy, with minor fluctuation and a temperature range of +5° C - 60° C. The low speed internal fan, when combined with the heating system, evenly distributes air throughout the stainless steel incubation chamber and can be disabled for gravity convection. The lab incubator also features a sealed, heated inner glass door that provides easy visualization without condensation, as well as seamless protection from the outside environment. The digital CO2 incubator includes an adjustable and removable stainless steel shelf for easy loading and unloading, as well as a platform for low speed shaking of lab containers, such as Erlenmeyer flasks, media bottles, and culture plates. A magnetic MAGic Clamp™ platform is an option for higher speed mixing and compatible magnetic MAGic Clamp™ flask clamps and test tube racks are also available, sold separately.
---
Other Digital Incubator Accessories
In addition to the digital incubators SKS offers, be sure to fulfill all of your laboratory needs with incubation chamber accessories like our sterile polystyrene plastic petri dishes, light blocking western blot boxes, and BioBlock natural 96 well round bottom plates.