INSIDE THE LAB

SKS Science Newsletter
---
Pipettes & Accessories
October 2019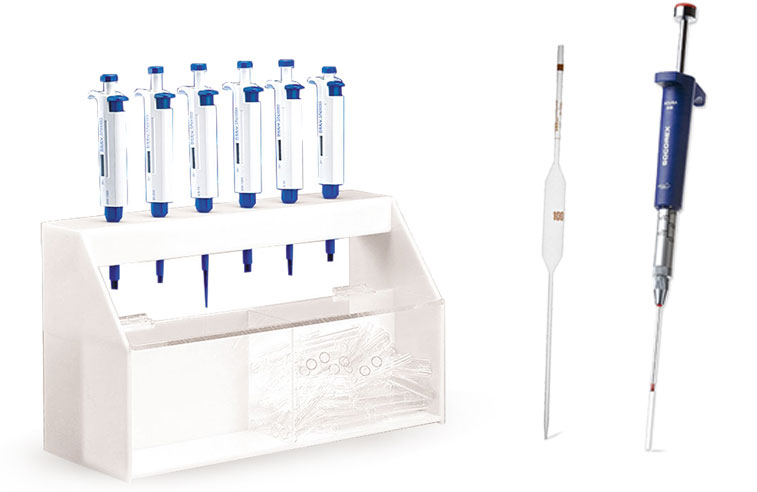 Pipettes are an essential laboratory tool used to dispense measured volumes of liquids. SKS Science carries a variety of digital and manual pipette controllers, as well as disposable pipettes, volumetric pipettes, and accessories for a range of laboratories.
---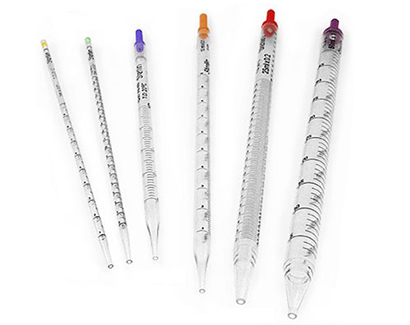 Disposable Pipettes & Volumetric Pipettes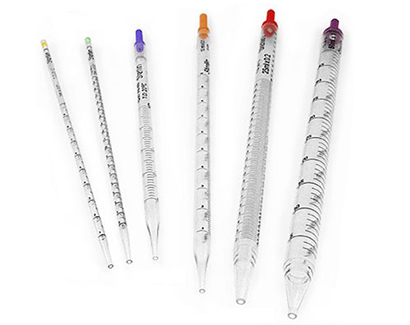 SKS offers disposable plastic pipettes and glass volumetric pipettes for use in biology and medical labs. Disposable pasteur pipettes are made of durable and lightweight LDPE plastic, which is non-toxic and inert to most biological fluids. These plastic pipettes are available in eight different sizes and can be refrigerated or used with liquid nitrogen in temperatures as low as -196 ° C.
Sterilin® pipettes are composed of polystyrene plastic, which offers high clarity, much like glass. These disposable pipettes are sterilized by gamma radiation and each size features printed black graduation markings. The 5 ml through 50 ml lab pipettes feature color coded plugs, while the 1 ml and 2 ml models are unplugged, making them ideal for aspiration techniques. Disposable pipettes require either the pipettor Vadosa safety vacuum pipetting device or the pipettor filler with plunger for proper use.
Class A volumetric pipettes and Class B volumetric pipettes are made from borosilicate glass and are for general laboratory work, like diluting various reagents and specimens, as well as performing titrations. These reusable pipettes are clearly printed with numbers on the bulb, indicating capacity of the glass pipette and feature a printed color coded strip at the top to aid in organization and selection. The class A pipettes are calibrated to deliver and are autoclave compatible.
---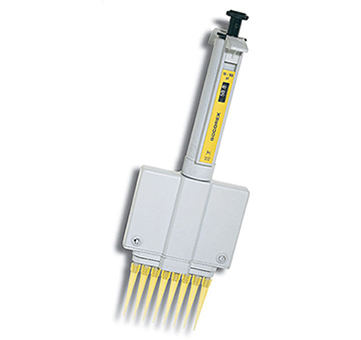 Manual Pipettes & Digital Pipettes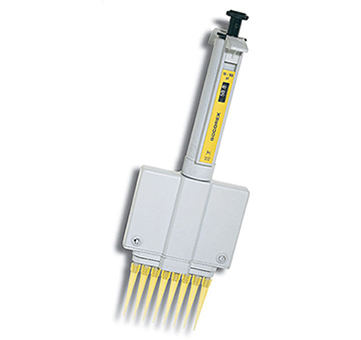 SKS also carries a variety of manual and digital pipette controllers for quickly filling and releasing accurate volumes of blood samples, medicines, chemicals, and more. Acura positive displacement micropipettes have step-wise volume adjustment and an interchangeable plunger and glass capillary. These Acura pipettes feature matching color codes on the pipette, plunger, and capillary, and have a stainless steel, PTFE-tipped plunger. Five models cover a range from 1 to 200 mL and each comes with a three year warranty.
Acura fixed volume macro pipettes feature an ergonomic and lightweight design, as well as a precision digital display, and easy, continuous adjustability. These manual pipettes use a "Swift-set" user calibration system, which is designed to simplify the calibration process, while maintaining precision. The Justip™ system allows the user to utilize a wide selection of different brands of pipette tips by adjusting the height shaft. Color coding with the Smarties button pipette caps allows easy identification of pipette sizes.
Calibra multi channel pipettes are ideal for gel sequencing and other biotechnology lab uses. These digital pipettes are ergonomically designed with a rounded finger rest, and a soft plunger travel that reduces operator fatigue. The multi channel pipettes feature a separate glove-friendly tip ejector and setting wheel locks eliminate accidental volume alteration. The sleek design enables the slim shaft of the micropipette to fit in the narrowest vials and simple controls make it easy to handle.
---

Other pipette equipment and accessories

In addition to the variety of disposable pipettes, volumetric pipettes, and manual and digital pipette controllers SKS has to offer, be sure to fulfill all of your lab equipment needs with pipette accessories like our automatic pipette washing system, disposable pipette tips, and pipette stand workstation.