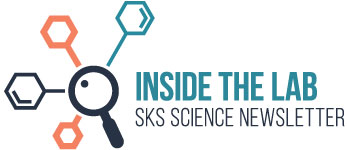 ---
School Lab Equipment
September 2020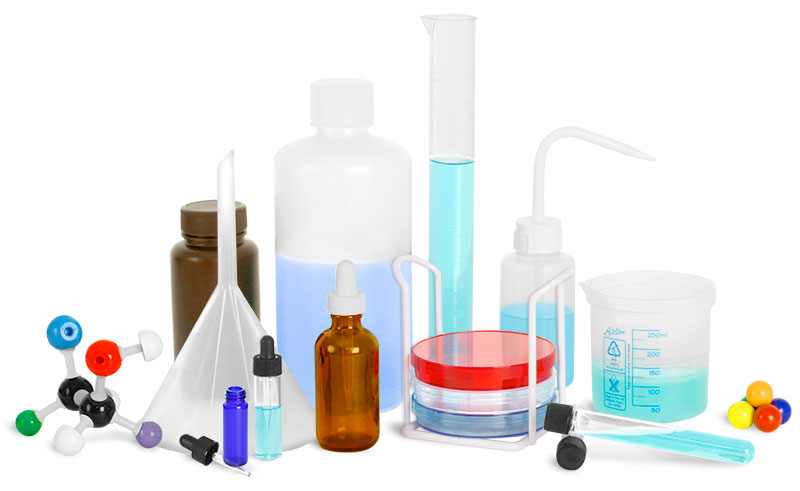 School laboratory supplies vary by curriculum, from chemistry to biology to earth science, and require a selection of reliable, yet economical, labware items. SKS Science offers a wide range of lab equipment to stock many of the supplies needed in elementary, middle school, and high school laboratories.
---

Measuring Equipment

Durable and reliable measuring equipment is necessary to produce accurate results in a variety of labs conducted in science classrooms. Quality affordable beakers and graduated cylinders are a necessity as science teachers cover the basics of measurement, weight, and volume. SKS Science offers a wide variety of shatter proof plastic labware items, perfect for a school science curriculum. Many items are also available in combo kits that include a range of popular sizes.
Azlon® PMP plastic economy molded graduated cylinders are available in six sizes that can measure 10ml to 1000ml. These graduated cylinders feature a wide base to help prevent tipping, as well as graduations that are permanently molded onto the lab cylinders to prevent fading. Plastic graduated cylinders are a staple for any lab environment and could be perfect for measuring and distributing liquids in experimental studies.
Azlon® square ratio beakers are shatter resistant and chemically resistant to many acids, bases and solvents, making them a smart choice for various applications. These plastic beakers are equipped with a vertical lip to assist in containing spills and can be easily stacked for convenient storage. Polypropylene plastic beakers are available in sizes ranging from 10ml to 2000ml and have blue graduations for taking legible and efficient measurements. These lab beakers can also be purchased in a set of 3 with 250ml, 500ml, and 1000ml sizes, a set of 5 with 50ml, 100ml, 250ml, 500ml, and 1000ml sizes, and a 10 beaker set that includes one plastic beaker in every size offered.
---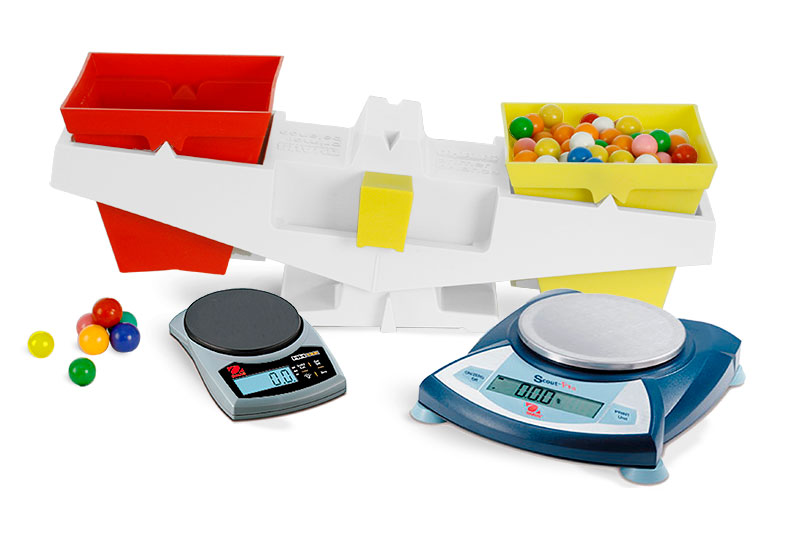 Scales and Balances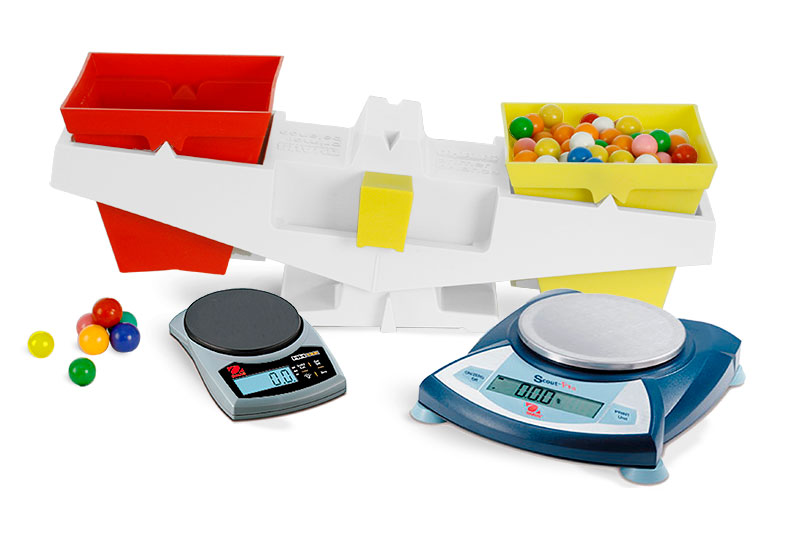 Many science teachers work the basics of mass measurement and weighing into their lesson plans, making high quality, durable mechanical and digital scales a necessity in school science labs. A wide selection of scales and scale accessories are conveniently available through SKS Science.
Lightweight, portable digital scales, such as the Ohaus Hand Held and Compact lines are ideal for use in the lab and for field experiments. Ohaus Compact Digital Scales are useful in a wide variety of applications and are available with capacities from 200g to 5000g, making them perfect for the classroom. Compact digital scales offer easy operation, long battery life, and great performance.
Ohaus balance scales are an inexpensive tool for teaching the basic concepts of mass measurement to elementary school students and are ideal for applications measuring both solids and liquids. The Primer Balance mechanical scale is easy to use and clean, yet is sensitive up to 1g. This Ohaus balance is made entirely of plastic and is virtually unbreakable. Each interchangeable bucket has a volume of 500ml.
SKS also carries Ohaus balance scale sets, like the Ohaus 18 Piece Metal Mass Set, which is an ideal teaching tool to introduce elementary and middle school students to metrology. This balance is durable, yet lightweight, and inexpensive. Its sturdy construction can withstand constant hands-on use. Included with the balance is an 18-piece plastic mass set. The interchangeable polystyrene plastic square pans are easily removable for pouring, cleaning, and storing. With a capacity of 2000 grams, mass measurements can be achieved for small items, such as paper clips, marbles and coins, as well as some heavier objects, such as books.
---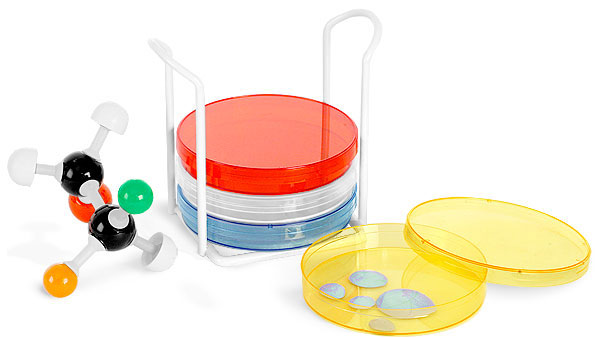 Other Classroom Lab Supplies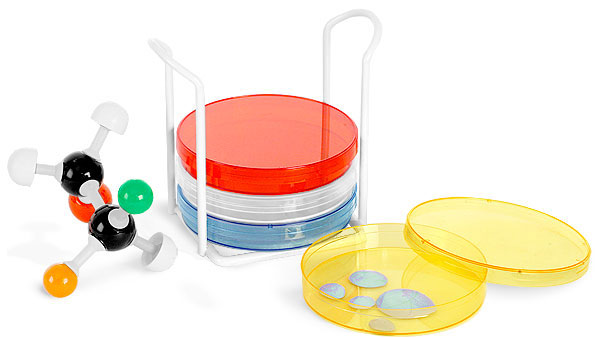 In addition to the various measuring equipment, scales, and balances SKS offers, be sure to procure all your classroom lab supplies with products like our assortment of plastic petri dishes, weighing dishes, and plastic funnels.