INSIDE THE LAB

SKS Science Newsletter
---
sks science: member advantage!
April 2008
Creating an account with SKS Science has many benefits. When an account is created, all of your contact information (excluding your credit card number) is saved, making future purchases fast and easy also use our "Order This Again" button to reorder in one click!
Because we save your purchase history, you have the option to duplicate a previous order at any time. When you see your laboratory supply getting low, log into your account, select the correct previous order and click "Order This Again". You will be taken directly to the shipping page to complete your purchase, which eliminates the hassle of surfing through pages in order to locate the same labware you purchased last time!
Join our monthly newsletter. Our newsletters cover different science-related topics each month featuring our new products, highlighting features and how to use. To automatically receive our newsletter each month, or cancel an existing subscription, simply select "Subscribe or Unsubscribe to Newsletters" from the "My Account Information" screen once you have created your account.
---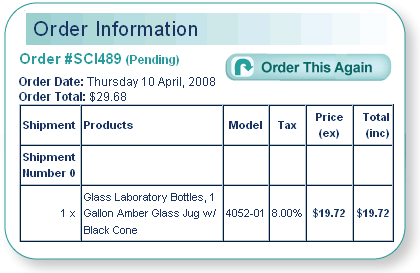 account set up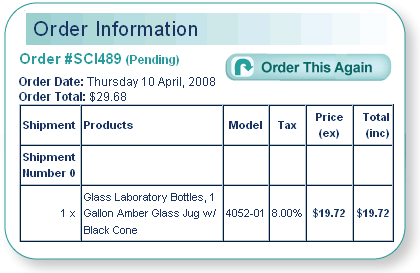 You can set up an account either when you are ready to check out, or at any time while shopping. (Note: If you would prefer to make a purchase without creating an account, that is always an option as well, with our "Proceed Directly to Checkout" option.) To create an account prior to adding items to your shopping cart, simply click on "My Account"at the top of the screen, and then select the "Create an Account" option under "New Customer." The next screen will prompt you to enter your name, email address, telephone/fax numbers, physical address and a unique password you create specifically for SKS Science Products. Once you have registered, you should receive a confirmation email within the hour.
---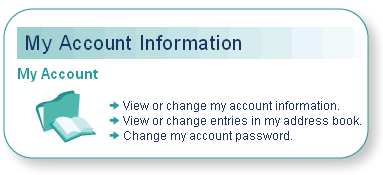 account settings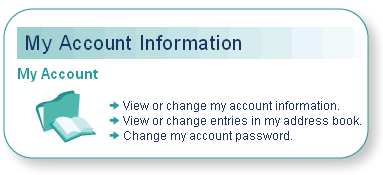 You can change your account settings at any time by choosing "My Account" from the menu at the top of your screen and signing in. On the "My Account Information" screen you will find options allowing you to update your contact information or reset your password.
---
what are you waiting for?
Registering with SKS Science Products allows you to check out faster and because all of your previous purchases are kept on file, you can quickly find and repurchase any items that you ordered in the past. Our newsletters bring you the most up-to-date information about products in your field and industry innovations. With options to add up to 5 additional addresses for shipping, simple online account setting updates and many other useful features, SKS Science Products offers convenient ordering made even easier with our optional account registration!