INSIDE THE LAB

SKS Science Newsletter
---
Lab Safety Supplies
April 2010
Safety is the number one priority in the laboratory, and SKS Science Products makes lab safety easier with our line of Adenna disposable gloves and our push-up box Kimwipes dispenser. Our line of disposable gloves is catered towards scientific laboratories and practices of all fields and sizes. Whether you need a few boxes for your small research lab or you need several hundred boxes of nitrile gloves for your medical facility, we can meet your needs.
---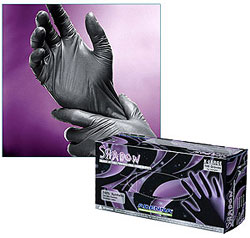 Shadow Black Nitrile Gloves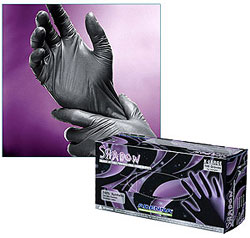 The Shadow Powder-Free Black Disposable gloves are made of 100% synthetic nitrile polymer, and are a good alternative for those who are allergic or sensitive to natural rubber latex. These disposable nitrile gloves offer a textured surface, which provides a strong grip for both wet and dry applications. The Shadow disposable gloves also feature superior puncture, tear and chemical resistance with excellent dexterity.
---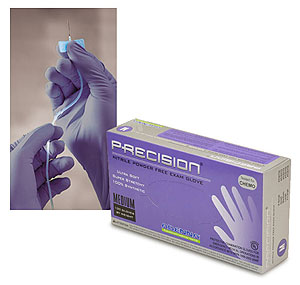 Precision Violet Nitrile Gloves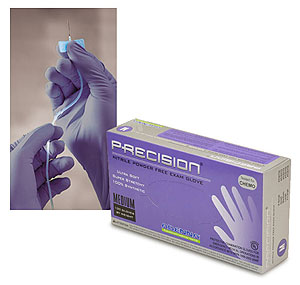 Another excellent nitrile glove option is the Precision Powder-Free Violet gloves. These Precision gloves are ultra soft and super stretchy from the low modulus formulation to reduce hand fatigue for maximum comfort. Like the Shadow gloves, the Precision gloves are also 100% synthetic and latex-free. Precision disposable gloves are thinner for maximum dexterity, but are very strong to provide superior barrier protection. They also feature a textured surface to provide a strong grip for both wet and dry applications.
---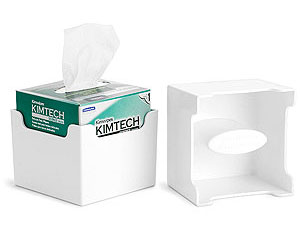 Push-up Box Kimwipes Dispenser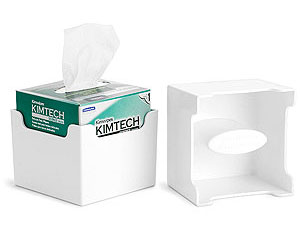 In addition to lab safety, convenience is also important in any laboratory or practice. The push-up box Kimwipes dispenser is constructed of polystyrene and features an oval shape that matches the push-up box Kimwipes dispenser. The oval constantly pushes up the contents of the box to ensure that Kimwipes are always readily accessible, giving you and your employees another convenience during the workday.
---
Lab Safety & Convenience
Safety and convenience are two necessities for your employees to adequately conduct their research, projects and work with patients. Providing nitrile disposable gloves in the workplace ensures that your staff and patients are not being exposed to potentially allergenic latex. In addition to the Shadow and Precision styles of nitrile gloves, we also offer blue and white nitrile gloves. The push-up box Kimwipes dispenser aids your staff in accessing disinfectant wipes without a second thought, having exactly what they need on demand at all times. For additional style of disposable gloves and other lab safety supplies, visit our Lab Supply section.