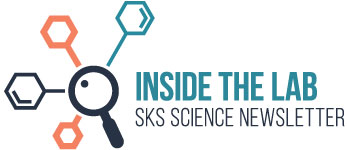 ---
Pharmaceutical Biotechnology Products and Lab Supplies
February 2009
Written by Christine Hanko, B.S. Research Manager of Microscopy and Imaging Facility at PRI of ACP, Rensselaer, NY
In running a Microscopy and Imaging Facility one often sees the answers to experimental questions. Which drug effectively inhibits angiogenesis to tumor cells in the chorio-allantoic membrane (CAM)? Which compound most inhibits the phosphorylation of Tissue Factor promoting proteins, Focal Adhesion Kinase and Paxillin? What is important to realize is the process that the researcher goes through to get to this final point of analysis.
---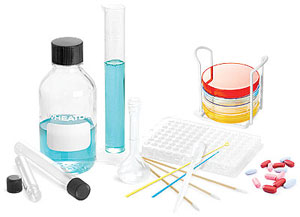 Microscopy and Image Analysis in Angiogenesis Studies: Bringing Laboratory Techniques into the Light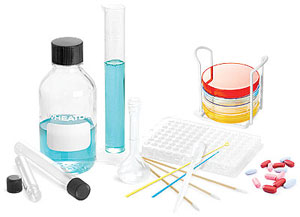 In my laboratory, we work primarily on researching angiogenesis, thrombosis, and vascular disorders. We have on staff analytical chemists, nanotechnologists, molecular biologists, tissue culture experts, veterinarians, and of course, microscopists. What I will highlight here are the necessities for every scientist in various aspects of the angiogenesis research laboratory.
---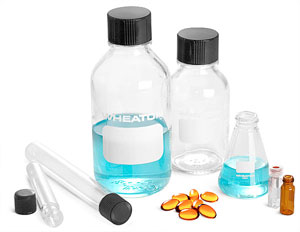 Analytical Chemistry Supplies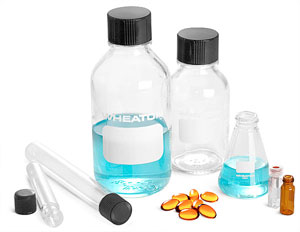 As with most laboratory science, we will start with the Analytical Chemist. In our facility, the analytical chemist will formulate new compounds for experimentation and analysis in our studies of the inhibition of angiogenesis. In the Chemist's lab, accuracy in measurements is of utmost importance. Proper Graduated Cylinders, Volumetric Flasks, Graduated Beakers, and Burettes are stock items. Working with glass supplies is also important, as many chemicals are quite harsh and can slowly wear away plastics. This is why from Flasks to Funnels, a chemist's lab is primarily composed of graduated glassware. Proper storage of reagents is also a must, as without a Desiccator, some reagents will absorb moisture and harden, thus rendering them unusable. And as with all aspects of the lab, Disposable Gloves are a necessity.
---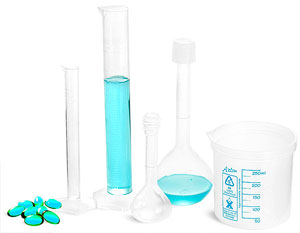 Nanotechnology Supplies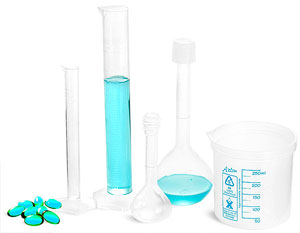 Moving on to one of the more innovative aspects of our Angiogenesis research is our Nanotechnology department. The Nanotechnologist formulates nanoparticles, which can house our chosen compound from the Analytical Chemistry Department. The purpose of these nanoparticles is to ensure the integrity of the compound as it travels though the body, and for it to specifically target the compound's release into the location of choice. This could be to any organ of the body, or to a specific tumor site. The nanotechnologist also needs many of the chemists' supplies, such as Glass Graduated Beakers, Graduated Cylinders, and Flasks. They also need Hot Plates/Stirrers and Stir Bars to dissolve reagents over time, through constant movement and slight heat.
---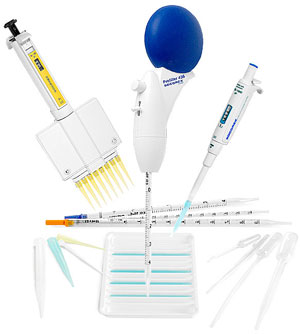 Tissue Culture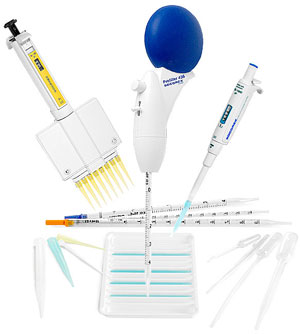 Once the Nanotechnologist has effectively encapsulated our compound, the Tissue Culture Specialist can introduce the construct to our cells. On this cellular level, we can expose the cells to the nanoparticles containing compound. We can then assess the compound's ability to enter these cellular targets through Molecular Biology techniques. In a Tissue Culture lab, sterility is the primary concern, so Disposable Gloves are employed in all procedures. Organization is key in keeping order and control in a sterile environment. Pipettor Stands and Workstations can keep your Pipettors off the bench and in a sterile location. Also, proper Pipette Controllers, as well as Micropipettes, are a must have for proper measurements of media and solutions used for treating cells. Sterile, Cotton-Tipped Polystyrene Disposable Pipettes keep these Pipet Controllers free from possible contamination, and help in measuring proper volumes of media and cell culture reagents. Socorex Plastic Pipette Reagent Reservoirs keep your aliquots of media, trypsin, and PBS out of the bottle, so that stock reagents are kept closed, and far from possible contaminants. Proper closures of stock reagents are necessary, so our tissue culture experts use Sterile Wheaton Media Storage Bottles with Rubber-Lined Caps. It's important that most supplies in tissue culture are disposable, hence the abundant availability of polystyrene consumables. This is especially important where cells are grown, so I would suggest always keeping a stock of Sterile Polystyrene Petri Dishes on hand.
---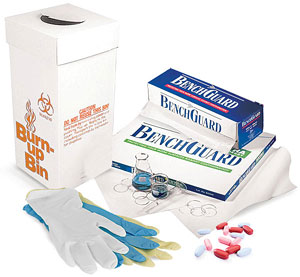 Molecular Biology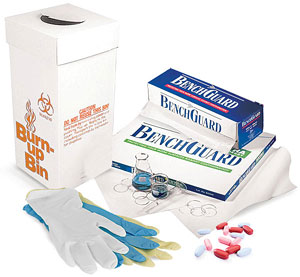 The Molecular Biologist often will perform a Western Blot in conjunction with their Immunofluorescence (IMF) staining for detecting the protein level expression after the cells have been prepared by the Tissue Culture Specialist. Bench Paper is quite helpful in Western Blot and IMF staining, as it keeps spills and drops of reagents from spreading to other areas of the lab. Again, Disposable Gloves, Pipettors, Pipettor Stands, and Pipette Tips are universal supplies in any laboratory, and are a valuable tool in Molecular Biology techniques. Polystyrene Cuvettes are also quite necessary in using a Spectrophotometer to determine the concentration of your protein before loading a proper gel.
---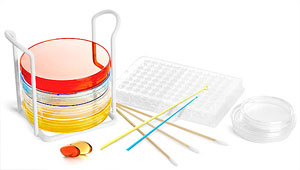 Animal Models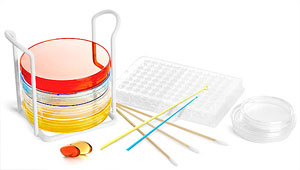 Once the effect of a compound is observed through Western Blot and Microscopy, it can be taken into animal models for in vivo analysis. The compound is injected into areas of tumor using Sterile Syringes. You can then later dissect the tumor from the animal, cut sections onto slides, and analyze the expression of angiogenic proteins and, ideally, total necrotic tumor area. For all of these staining procedures you need Pipettors, Pipette Stands, and Pipette Tips. You can also take cells and implant them into a living model, and then dissect them out for visualization of total vasculature inhibited. In many of these experiments you will need Sterile Polystyrene Petri Dishes to place your dissected samples into, Plastic Wash Bottles for washing the sample of blood and debris, and Disposable Exam Gloves for protection of both the researcher and their experimental subject.
---
I find myself lucky to have worked in many of these various aspects of the laboratory. I have experienced the precision and impeccable technique necessary for any chemistry endeavor, as well as the focus of sterility in the tissue culture lab, the intuitiveness of molecular biology, and gentle hand of working with animals. In Microscopy I am given the chance to operate a system designed to obtain the answers, but ones that can only be truly realized when one knows the importance, and process, of the questions. Most importantly, I understand the need for proper instrumentation in the laboratory. Without it, you are working blindly, and without sureness and confidence in your work. With it, there are no limits to what you can discover. The views and opinions expressed by the author of this article do not necessarily represent those of SKS Science Products.