INSIDE THE LAB

SKS Science Newsletter
---
New Lab Supplies & Accessories
January 2010
Reliable lab supplies and accessories are the building blocks of your laboratory, so why not choose reliable and affordable supplies from SKS Science?
Choose from a wide array of lab supplies such as the recently added SmoothRack test tube racks, septa caps and silicone plate sealing mats, just to name a few!
---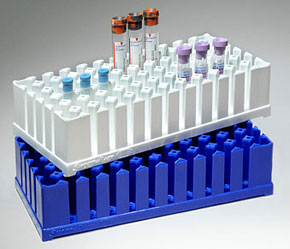 Smoothrack Plastic Test Tube Racks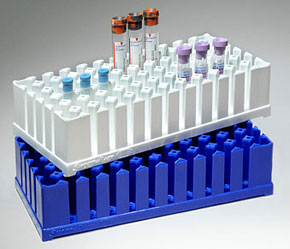 Our SmoothRack plastic test tube racks are constructed of durable, autoclavable polypropylene. It can hold a wide range of tubes, from 10-16 mm in diameter, and holds up to 72 test tubes. The SmoothRack plastic test tube racks are offered in your choice of blue or white polypropylene plastic. Choose these test tube racks to conveniently and securely hold your test tubes in any laboratory setting, from biological or pharmaceutical to educational or chemical. Because they are autoclavable, you can reuse these SmoothRack plastic test tube racks time and again, making them an economical addition to your laboratory.
---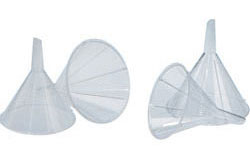 Disposable Lab Supplies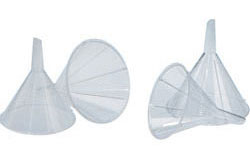 We are pleased to offer new plastic disposable funnels and beakers for your laboratory needs. Our disposable funnels are available in two sizes in both polypropylene plastic and polystyrene plastic, and are tapered at a 60° angle with inside fluting. Our Tricorn disposable beakers are available in 6 sizes and are constructed of unbreakable plastic and are autoclavable. These disposable beakers feature dripless pouring spouts and are suitable for use with commonly used acids, alkalies and solvents. Each of these disposable lab supplies could be an excellent and economical addition to your laboratory.
---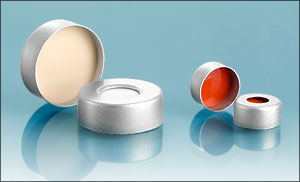 Septa Caps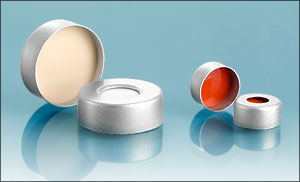 We offer a large selection of septa caps for you to outfit your laboratory, medical or veterinary practice. These septa caps are available in a wide range of sizes and styles, so that you can select exactly what your operation requires. Our aluminum crimp caps with silicone septas are available in 11 mm or 20 mm sizes, while our 11 mm clear plastic snap caps are offered with two styles of silicone septas. Open top plastic caps with septas are available in several sizes, colors and styles, ensuring you a wide selection of septa caps to choose from.
---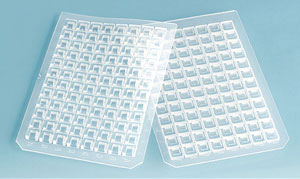 Silicone Sealing Mats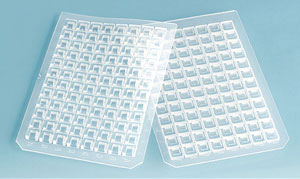 Our silicone sealing mats are available in sizes to cover round and square well microtitration plates with 96 places. We also carry a size to cover square well microtitration plates with 384 places. These silicone sealing mats feature a durable PTFE coating.
---
At SKS Science we are pleased to offer you a wide range of lab supplies at affordable prices, making your laboratory supply decisions easy and economical. Be sure to check back with us regularly for new products, specials and more!