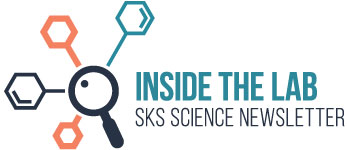 ---
New Laboratory Scales & Balances
June 2010
Laboratory scales and balances are basic necessities for many labs, science classrooms and research facilities.
Whether you're on the go, researching in the field, or conducting research in your middle school science class, SKS Science Products has a wide range of Ohaus scales for you to choose from.
---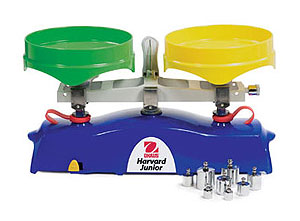 Harvard Junior Balance Scales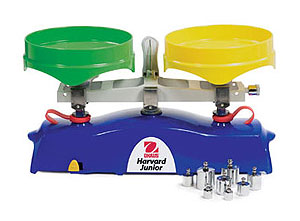 The Harvard Junior Balance Scale could be an excellent addition to any science classroom or school lab. The Harvard Junior is a two-pan balance constructed of brightly colored plastic. The dual style and interchangeable pans of this mechanical scale allow for a broader range of objects to be weighed, and includes an 8 piece metal mass set. This mechanical scales is stackable on either platform to maximize storage space when not being used, making it a great space-saver for any classroom! It also has a built-in carrying handle for easy transportation by teacher or student. Additionally, the Harvard Junior mechanical scale includes a free teacher developed, standards-based activity guide with background information and assessments.
---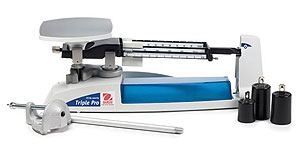 Triple Pro Mechanical Balances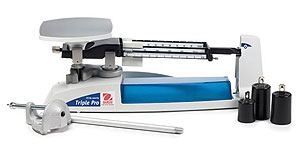 For the older student, the Triple Pro Mechanical Balance with Attachment Weight Set could be an excellent option. It features a unique, easy grip carrying handle, ergonomically designed and perfectly balanced for effortless movement. The Triple Pro also includes a convenient on-board storage compartment for the included attachment weight set. A built-in transportation/storage lock is included to help protect the longevity by minimizing wear on the knives and bearings, and reducing the possibility of bending the damper vane. The Triple Pro could be an excellent addition to any educational science facility.
---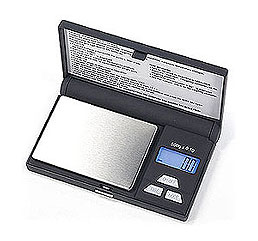 Portable Pocket Scales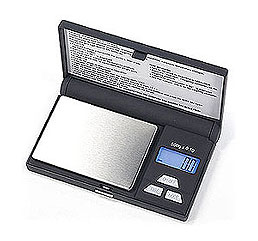 The YA Series Pocket scales are compact and portable; these scales could be excellent for fieldwork, travel and small spaces. The YA Series features simple operation and include a stainless steel weighing pan, high-contrast LCD, a unique hinged cover to protect the scale, and an energy-saving auto shut-off feature. They are available in 3 capacities, and weigh in g, oz, ct, gn, and dwt. The YA Series uses 3 AAA batteries, making it a convenient choice for fieldwork, classrooms and small work spaces.
---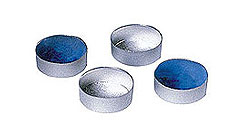 Aluminum Weighing Dishes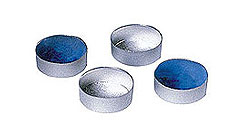 The lightweight, low tare aluminum micro weighing dishes are ideal for milligram weighing. The smooth aluminum surface ensures complete transfer, and use of balance-type forceps enables easy grasping. Liquids or solids may be transferred to this micro dish to be weighed. We also offer several other weighing dishes, as well as a series of weighing bottles.
---
Choosing Scales and Balances
The newest additions to our line of Ohaus scales are versatile, convenient and simple to operate. They could be excellent additions to schools, research facilities, small laboratories and more. For more information about these and other Ohaus scales, balances & accessories, please visit our scales & balances index page by clicking the button below.