INSIDE THE LAB

SKS Science Newsletter
---
Veterinary Supplies Newsletter
June 2017
SKS Science offers a wide array of essential lab supplies crucial in a veterinary hospital, or veterinary laboratory. Whether in need of laboratory equipment, lab safety supplies, or sample containers, there are plenty of options available.
---

Veterinary Equipment

SKS carries shakers and rockers that can be used for cell cultures, DNA extractions, general mixing, and other lab applications. Shakers are used to mix substances with either a forceful gyroscopic nutation or a horizontal or orbital oscillation. Opt for the BioMixer or MiniMixer 3-dimensional shaker for moderately aggressive mixing to provide foam-free mixing in blood tubes, centrifuge tubes, or a variety of flat vessels. Other shakers available are the Orbi-Blotter, MultiTherm, Incu-Shaker, or Orbi-Shaker to meet diverse needs. For a less aggressive mixing, to create a wave motion, or gentle swirl, choose from the BenchRocker 2D variable speed rocker, or a three-dimensional rocker, like the BenchRocker 3D gyratory rocker. To view the entire selection of shakers and rockers available at SKS, click here! Scales are a critical tool for many veterinary hospitals and labs. Triple beam balances are available with a wide range of capacities and weighing platforms. Designed specifically to weigh small animals, the Ohaus triple beam balance with an animal weighing container, could be a perfect addition to any veterinary lab or hospital. Balance scales like the Ohaus Harvard Junior, could also be a useful tool. This balance features two interchangeable pans, allowing a broad range of objects to be weighed. Additionally, SKS carries a range of digital scales offered to simplify measuring, and ultimately reducing errors that occur with manual calculations. The Scout Pro Ohaus scale is a portable digital scale with a simple two button operation, capable of weighing in multiple units. Click here to browse the many scales and balances that SKS Science has to offer.Sterilization equipment is another staple in veterinary labs. The Biomega BactiZapper infrared microsterilizer sterilizes tools like platinum loops and needles, glass tubes and pipette mouths, in 5-7 seconds in both anaerobic and aerobic chambers. The BioClave digital bench top autoclave rapidly sterilizes glassware, plasticware, and other common laboratory items with steam. The BioClave has a 16 liter capacity, while the BioClave Mini is available in an 8 liter capacity.
---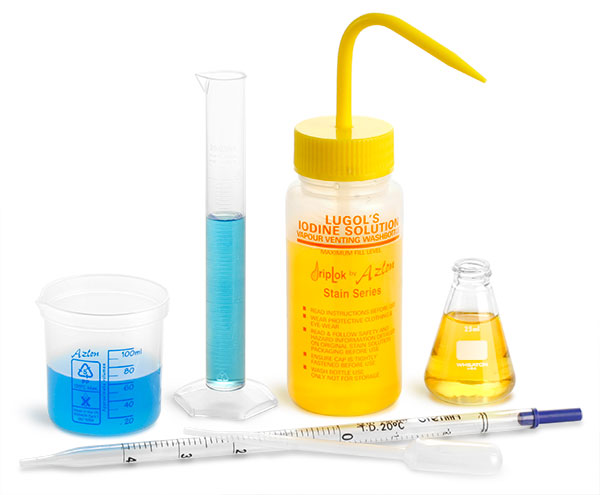 Lab Supplies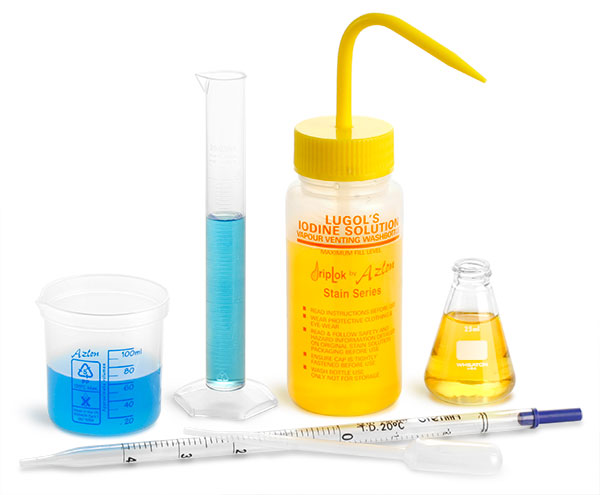 SKS carries an expansive range of lab supplies to meet the needs of many veterinary hospitals. Available in many sizes and styles, cell culture plates, petri dishes, spreaders, inoculating loops and needles could be useful for various cell culture procedures. Graduated cylinders and Erlenmeyer flasks are also important tools carried in many options, from plastic to glass, in various sizes. Whether looking for plain or color coded, labeled or unlabeled, there are also several options of wash bottles. Click here to find other veterinary lab essentials like plastic spill containment trays, oral syringes, and lab storage solutions.
---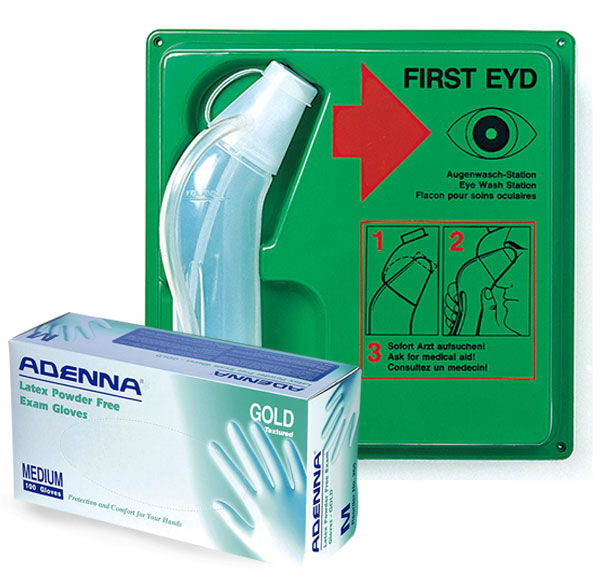 Lab Safety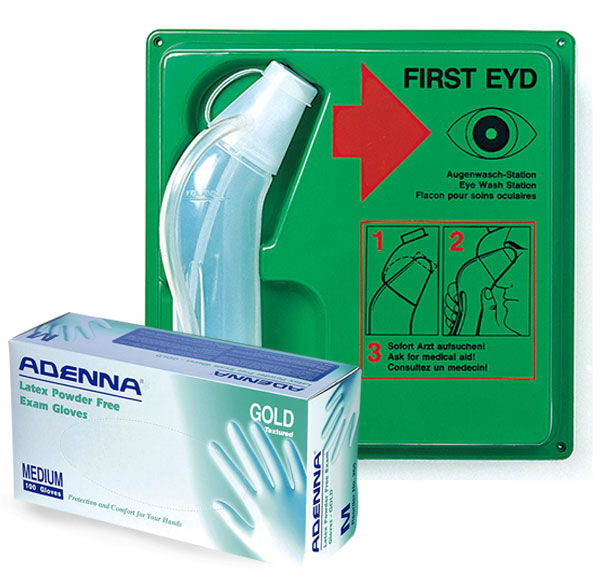 It is important to always consider safety when working in a lab. SKS offers many items to aid in lab safety. Gloves are a daily necessity and are available in a range of sizes and materials to fully equip any lab. Opt for vinyl, nitrile, latex, white, black, or blue to suit your needs. Disposing of lab waste in the proper manner is vital. Whether looking for a biohazard disposal bag, burn-up bin, non-hazardous waste disposal bin, or plastic recycling bins, there are several models to chose from. SKS offers an eyewash station which consists of a LDPE eye wash bottle paired with an easy flip top cap. This eyewash station is designed for quick and immediate flushing of foreign matter and features an air-vent valve which prevents contaminated matter from getting into the bottle. To browse other lab safety supplies like bench liners, face masks, and hazard warning labels, click here.
---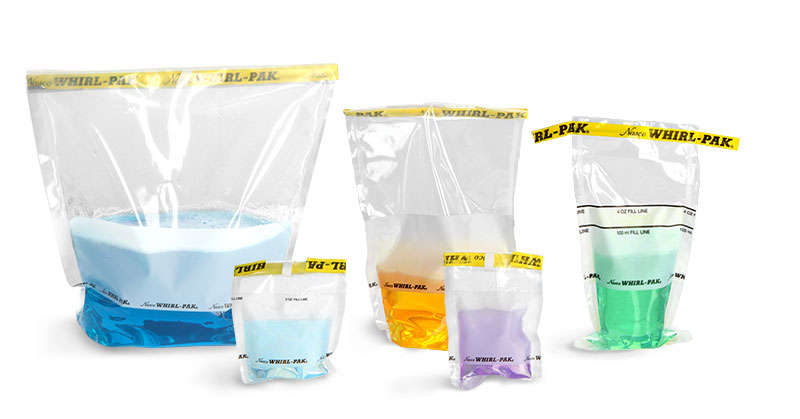 Sample Containers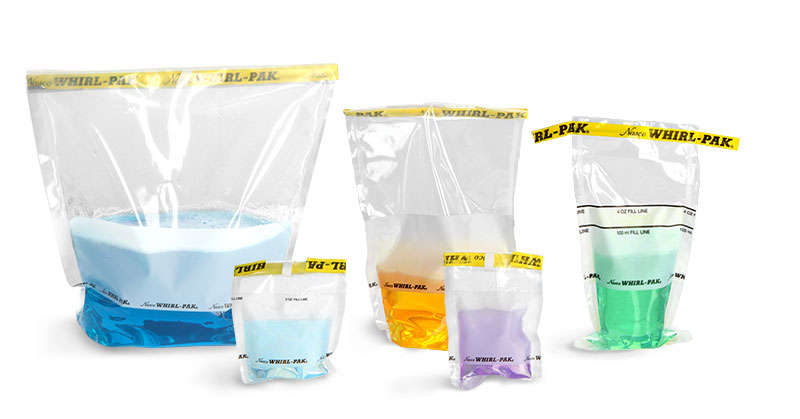 If looking for a bag as a sample container, opt for the sterile Whirl-Pak sample bags with or without writing areas in sizes ranging from 1 oz to 55 oz. Also available with or without writing areas, are an array of vials. Whether in need of scintillation, blood dilution, or cryogenic vials, there is sure to be an option that works. Both glass and plastic tubes are available with and without writing areas, in either sterile or non-sterile. Urinalysis specimen collection tubes are paired with white leak proof screw caps in 10 ml and 12 ml sizes, in both natural and amber. Each of these tubes come with a boric acid tablet to preserve urine for up to 72 hours unrefrigerated. Glass culture tubes can be purchased in 11 ml or 14 ml capacities with black rubber lined caps and can be reused several times to conduct slant or shake cultures. SKS carries of other specimen containers including disposable polystyrene specimen cups, tamper evident and shatter resistant SecurTainers, and PVC square wide mouth bottles. View the full collection of veterinary sample containers here!
---
Choose SKS Science to keep your veterinary lab or hospital well stocked. Click here to view all of the veterinary essentials SKS has to offer!