INSIDE THE LAB

SKS Science Newsletter
---
petri dishes
May 2007
Did you know?
... that petri dishes were named after the German bacteriologist Julius Richard Petri (1852-1921) who invented it in 1877 when working as an assistant to Richard Koch.
Not only are these dishes convenient for cultures, plant germination, agar-based bacteria samples, and many other day-to-day laboratory uses, but they are conveniently designed to fit under the microscope.
SKS carries the polystyrene petri dishes in a variety of colors: red, blue, amber, and clear, which are ideal for identifying different batches of work of work in laboratories. All petri dishes are manufactured under strict aseptic conditions.
These inexpensive polystyrene dishes provide a versatile function and can be disposed of after the experiment is completed.
---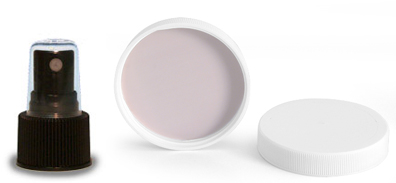 plastic caps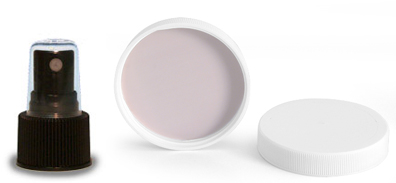 SKS Science offers a variety of plastic caps and closures to meet your laboratory, academic, forensic, industrial, and all other general needs. From pumps, sprays, misters, and atomizers to metal and plastic, lined or unlined caps. Choose from a variety of colors to suit your needs.
Black or White Fine Mist Sprayers - The black polypropylene fine mist sprayer comes topped with a clear styrene hood. The fine mist sprayers are available in a variety of sizes with multiple dip tube lengths, making them useful with a wide variety of containers. Fine mist sprayers are a great cap choice for many products that need to be applied by misting.
Long Tip Caps with Red Tip (.030 hole) - The natural LDPE Yorker spout caps have a .030 hole with an attached red tip. The Yorker caps are designed to aid in the dispensing of the containers contents through a hole at the end of the cone shaped cap. These dispensing caps are great for water or other chemical applications.
White Polypro Closure with Teflon faced PE Liner - These white polypro caps are available in 4 sizes, 53/400, 58/400, 63/400, and 89/400, and can be purchased by the bag. Typical uses of teflon faced PE lined caps include analytical lab samples, high purity chemicals and strong acid solvents. Be sure to test all cap and container options with your products for proper compatibility.
---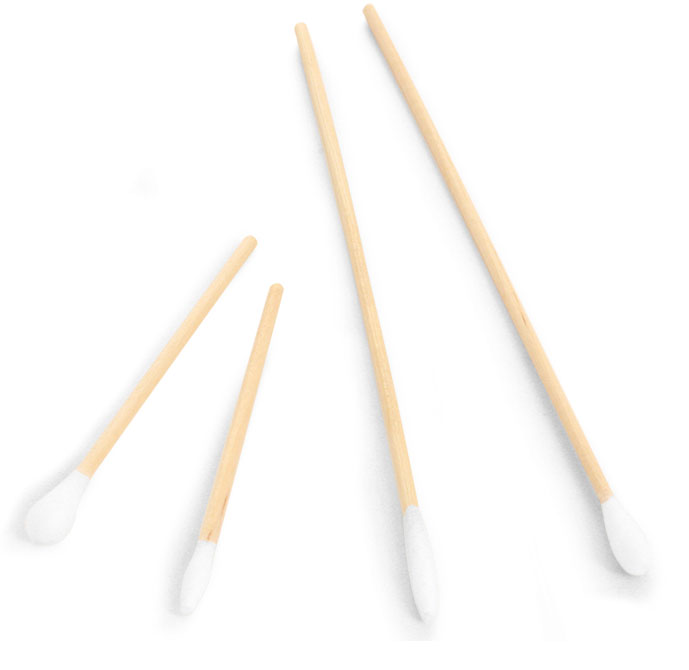 disposable cotton swabs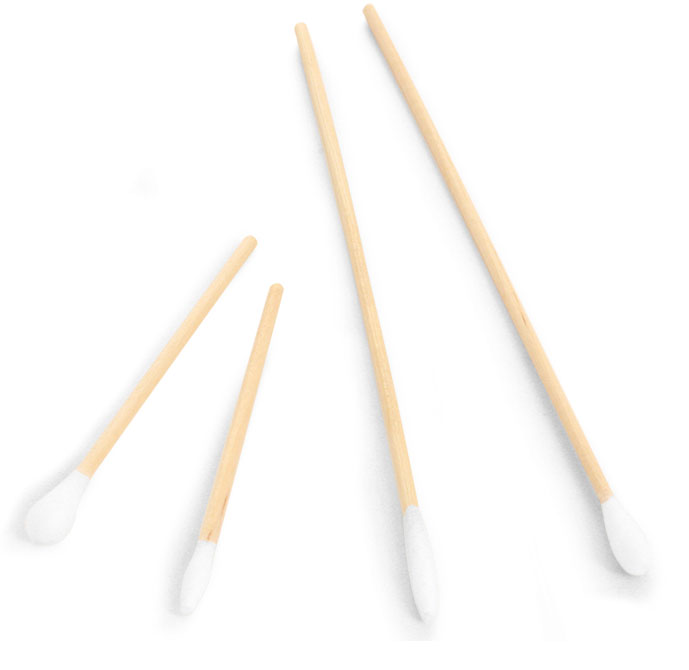 Disposable cotton swabs are available in different lengths, with varying sized heads. Cotton swabs are manufactured of USP grade purified cotton firmly attached to one end of wood shaft and may be autoclaved. Useful in bacteriology labs for inoculating broths, plated media or for obtaining culture specimens. Also useful for cleaning delicate instruments.
---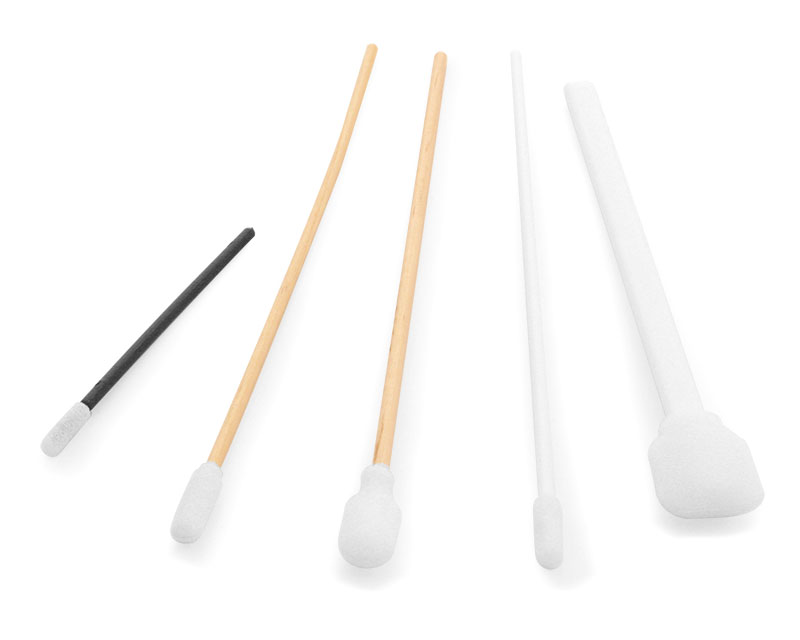 disposable enviro swabs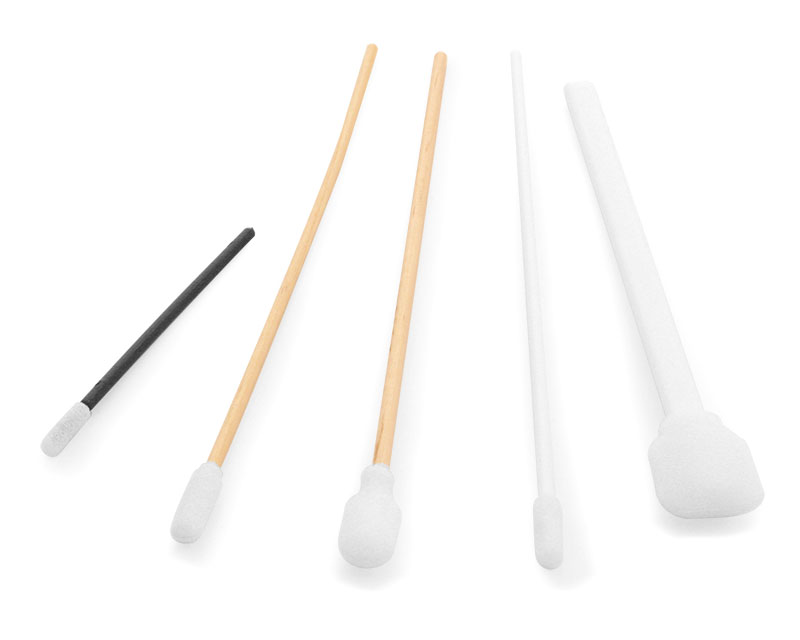 The disposable Enviro Swabs are precision molded from superior grade open cell polyurethane 100 ppi foam, consistently demonstrating low particulation and chemical cleanliness. They are non-silicone formulated, hot-wire cut and slit (not die cut and sealed). A thermally bonded head to handle eliminates the use of adhesives for maximum reliability and performance. These swabs are non-linting and non-scratching. They may be used with alcohol, acetone, oils, greases and solvents.