INSIDE THE LAB

SKS Science Newsletter
---
Influenza Pandemic Preparedness
November 2009
With the rise of the H1N1 influenza pandemic across nearly all of the country¹, support the health of your staff and patients by stocking up on influenza pandemic preparedness supplies.
---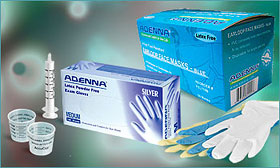 flu safety supplies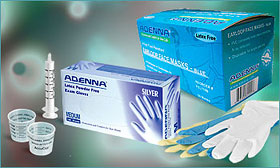 We offer a wide array of flu safety supplies, including Adenna 3-Ply Disposable Face Masks, several varieties of Adenna disposable exam gloves, biohazard disposal containers and many other flu safety supplies for your medical facility or practice. Because the H1N1 influenza virus spreads much like the seasonal flu, it is important to help protect your staff and patients against this pandemic.
---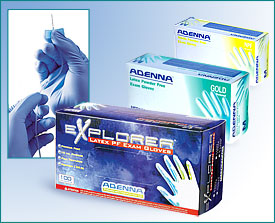 disposable exam gloves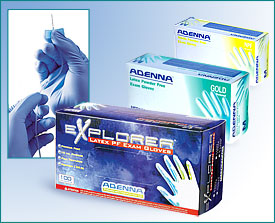 The Centers for Disease Control and Prevention (CDC) recommends that health care professionals treating patients with suspected cases of the H1N1 virus wear disposable, non-sterile gloves¹. Our Adenna disposable exam gloves are available in latex, vinyl and nitrile, so you can offer your staff a variety of options for flu safety supplies. A good choice for healthcare professionals could be our Explorer Extra Thick Latex Powder Free disposable exam gloves. These disposable exam gloves are available in sizes XS through XL, and feature 8 mil thickness for extra protection and stronger resistance to wear and tear. For those sensitive to latex, our Blue Nitrile Powder Free disposable exam gloves could be an great alternative. These disposable exam gloves are also available in sizes XS through XL and are 100% Latex Free, eliminating the risk of developing latex protein related allergies. They offer superior puncture, tear and chemical resistance with excellent tactile sensitivity and dexterity, and could be an excellent addition to your stock of flu safety supplies. Please visit our entire selection of disposable exam gloves to select the products that best suit your flu safety supply needs.
---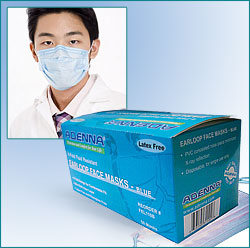 3-ply disposable face masks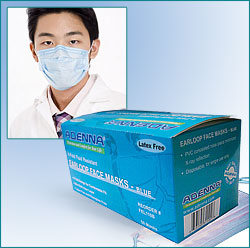 Protect your staff and patients and practice flu prevention by stocking up on flu safety supplies like our Adenna 3-Ply Disposable Face Masks with Earloop. These disposable face masks offer comfortable protection with a unique four-fold design that helps to form a cone-like shape, providing exact fit and better protection. These disposable face masks are latex, fiberglass, irritant and odor free, and are designed to reduce itchiness and discomfort during extended wear. According to the World Health Organization (WHO), you should wear a disposable face mask if you are caring for infected individuals².
---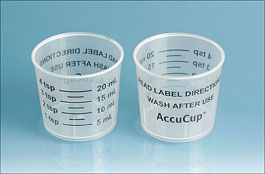 flu medication dosage products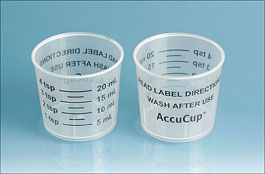 Visits to the doctors for influenza-like ailments are increasing¹, so prepare your staff for the H1N1 flu pandemic with top of the line flu medication dosage products for treating patients. Our single-use plastic dosage cups are available with either printed or embossed graduations to ensure correct dosage. For younger patients, our oral syringes could be an excellent choice for easily dispensing liquid flu medications. These oral syringes are individually PE wrapped, which reduces risk of contamination, and are tested, approved and used by major pharmaceutical companies. For safer dispensing of liquid flu medications, try our SealSafe Self-Healing Orifice Reducers, which are designed to aid in the dispensing of liquid medications when used with oral syringes. These maximize drug dosage accuracy and are compatible with nearly any brand oral syringe.
---
Keeping your staff and patients healthy and safe is your first priority, and SKS Science offers a variety of flu safety supplies to help prevent the spread of H1N1 influenza pandemic. From disposable exam gloves and disposable face masks to biohazard disposal containers and flu medication dosage products, we have the flu safety products your medical facility needs to have on hand. Be sure to check out our entire line of pandemic preparedness supplies for flu safety supplies you can rely on! Remember, should you contract the H1N1 influenza virus, or any influenza virus, the best course of action is to stay home to avoid spreading the virus¹. For more information about the H1N1 influenza pandemic, please visit the CDC website.

*Disclaimer: SKS Science Products does not endorse any of our products for any particular use. SKS Science Products is not responsible for the use of any product, or any illness that may occur before, during or after use of any of our products.

Sources: ¹Centers for Disease Control and Prevention (CDC) http://www.cdc.gov ²World Health Organization (WHO) http://www.who.int