INSIDE THE LAB

SKS Science Newsletter
---
Stuart Lab Equipment
November 2009
When selecting equipment for your laboratory, choose Stuart lab equipment for reliable products you can trust.
---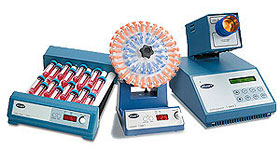 new stuart lab equipment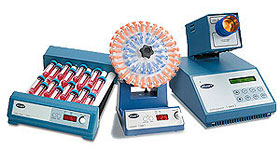 At SKS Science Products we are pleased to announce the expansion of our Stuart lab equipment line! Choose from mixers, melting point apparatuses and more for the product that best suits your laboratory needs. Choose Stuart lab equipment with confidence - Stuart lab equipment features a 3 year parts and labor manufacturer's warranty.
---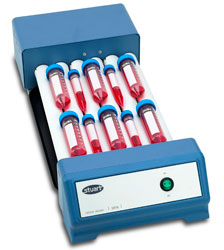 stuart mixers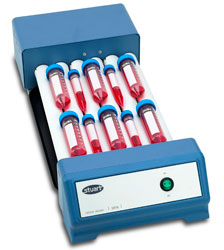 The SRT6 and SRT9 Analog (also available in digital models SRT6D and SRT9D) Roller Mixers feature gentle, but highly efficient, rocking and rolling action. They are designed for continuous quiet operation and can be used in cold rooms or in incubators, and are recommended for mixing blood samples, viscous substances and liquid-solid suspensions where minimum aeration is required. Most sizes of tubes, Bijoux, Universals and bottles can be accommodated on both the SRT6 and SRT9. Additionally, Stuart roller mixers are robustly constructed and designed for easy cleaning, having plastic rollers and a drip tray to collect accidental spillages. We offer a stacking system separately for these roller mixers that allows up to 3 tube rollers to be stacked to save space, allowing you more space for all of your lab equipment.
---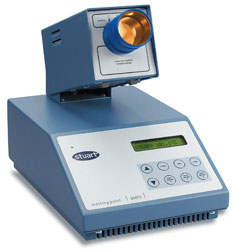 stuart melting point apparatus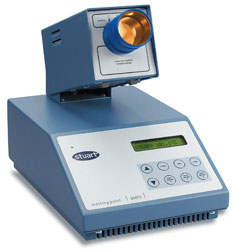 Stuart melting apparatuses are available in three styles, the SMP3, SMP10 and SMP11. The SMP3 features a maximum temperature of 360°C with a programmable heating rate. This model is designed for fast and accurate measurement of melting points, and the heating block accommodates up to three samples and incorporates a platinum resistance sensor for responsive temperature control. The SMP10 makes melting point determination simple and fast, and uses digital temperature sensing and display rather than a traditional mercury thermometer, making it more accurate, safer and easier to use. The SMP11 is easy to use and could be great for an educational setting. It features a thermometer filled with low toxic spirit making it completely safe in the event of a breakage.
---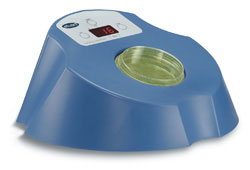 stuart colony counter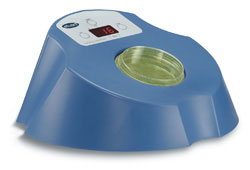 The Stuart SC6 colony counter is ideal for all microbiology applications as it provides fast and accurate counting of bacterial and mold colonies. This device could be an excellent addition to your lab, as it is simple to operate, and is supplied complete with one Wolffhuegel graticule, one segmentation disc and two centering adapters for standard Petri dishes. The unit can be used to count multiple plates, and then calculate the average colony count via the built-in averaging facility. A choice of either white or black background on which to view colonies is also available. A choice of magnifiers is available to aid easier counting of smaller colonies (can be purchased separately).
---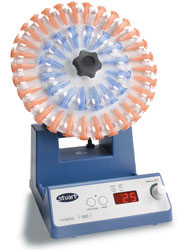 stuart tube rotator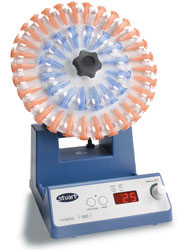 Another great new item from Stuart lab equipment is the SB3 variable speed tube rotator. The SB3 features a fully adjustable mixing angle with variable speed controls, as well as a digital timer and your choice of tube holders to hold a number of different sized tubes. The SB3 comes complete with a spillage tray, and is ideal for aerating cultures, keeping biological samples in suspension and for general mixing applications. The rotator has a variable speed of 2 to 40 rpm for gentle rolling or vigorous mixing of samples and the angle of rotation is fully adjustable, from horizontal for minimal mixing to vertical for full end-over-end mixing.
---
We are excited to expand upon our existing line of Stuart lab equipment with these new items. For other reliable lab equipment from Stuart and other great manufacturers, please visit our lab equipment section.