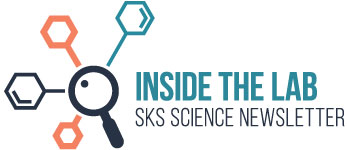 ---
Ohaus Scales
August 2021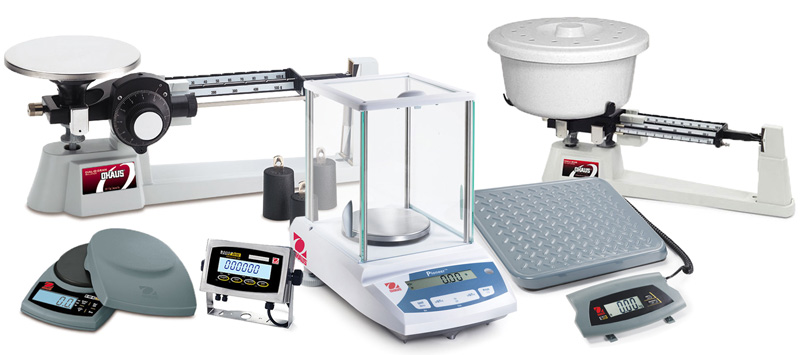 Ohaus has been producing safe, precise, and reliable laboratory scales since the company was founded in 1907 and SKS Science offers over 50 different models of Ohaus scales to meet all your laboratory needs. Choose from our wide selection of digital, analytical, and mechanical scales ranging in size and function, from pocket scales to large bench scales and more.
---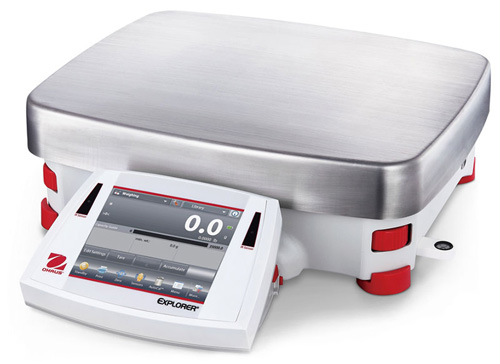 Explorer Precision High Capacity Scales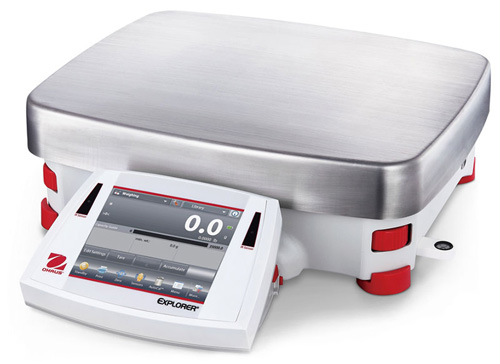 Explorer precision high capacity scales offer the high-quality results expected from Ohaus, now with the larger capacities of 12,000 g, 24,000 g, and 35,000 g. The Explorer precision high capacity scales have many features for long-term use under a variety of applications. Included is 2-D protection, which prevents shock and damage caused by movement or force. IP54 protection guards the balance and weighing cells from damage by dry particles, humidity, and spills or splashes. The laboratory scale features adjustable rolling feet for leveling and movement. The durable structure of the high capacity scale paired with various weighing applications and units, AutoCal internal calibration, and the full-color touchscreen makes this model a useful addition to laboratories in numerous industries.
---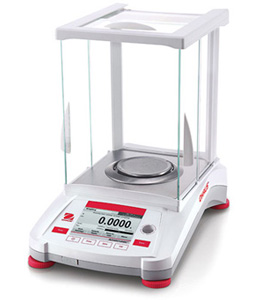 Adventurer Analytical Balances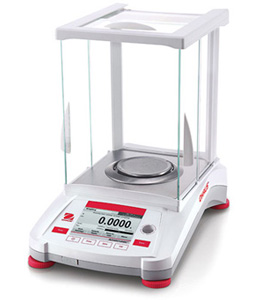 SKS Science offers Adventurer analytical balances in three sizes, with options for a European plug if needed. Based on your measurement needs, capacities of 120 g, 220 g, and 320 g are available. The Adventurer analytical balances feature external calibration and a stabilization time of 3 seconds. The Ohaus balance is constructed with four adjustable feet and operates in 9 user-selectable languages. Each model includes a 4.3" full-color touchscreen with WQVGA graphics and brightness controls. The lab balances include RS232, USB Host, and USB Device, which provide GLP/GMP data output with a real-time clock option to keep track of your information.
---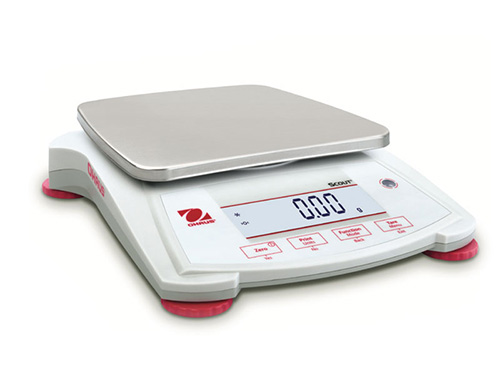 Scout Pro Portable Scales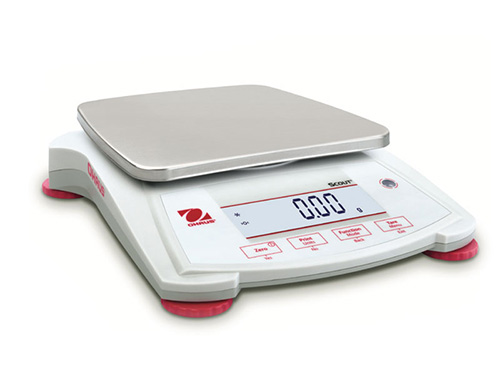 The Scout Pro portable scale was designed to be used for laboratory, industrial or educational applications. This compact scale measures just 224 mm in length by 202 mm in width. The lab scale features an easy-to-use two-button operation and a high-contrast LCD display. Scout Pro portable scales range in capacity from 220 g to 6200 g and are available with either a round or square weighing platform. The portable scale can be AC or battery-powered using 4 AA batteries and includes an auto shut-off feature. Expanded connectivity options include RS232, USB Host, USB Device, Ethernet, and Bluetooth. The Scout Pro laboratory balance could be useful in crop and seed analysis, medical output studies, sample gathering and field studies, educational experiments, and more.
---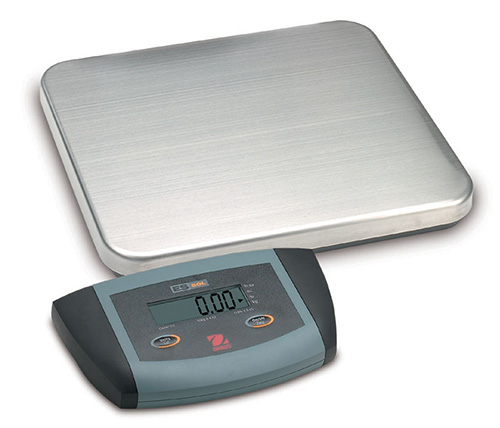 ES Series Low Profile Bench Scales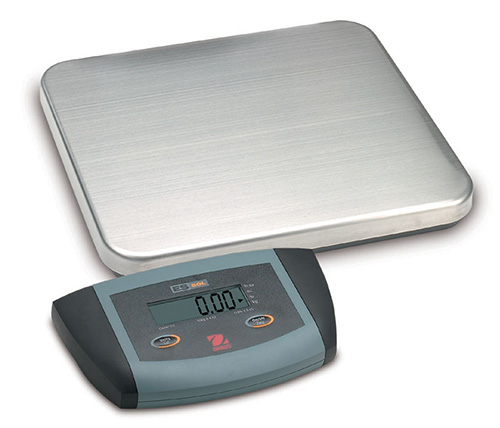 The ES Low profile bench scale brings utility and economy together. The low-profile design makes this lab scale perfect for shipping, receiving, and general bench applications. The large platform construction of the bench scale features leveling feet, while easy, two-button operation and a large display guarantee accurate and unmistakable results. The unique 3-way mounting bracket allows you to mount the indicator to the scale base, above the scale platform, or on any vertical surface. Choose these industrial scales for simple weighing at a favorable cost.
---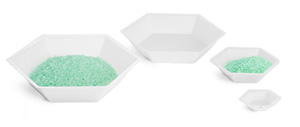 Other Weighing Accessories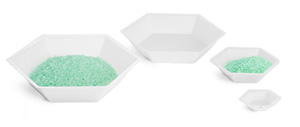 In addition to the various Ohaus scales, SKS offers, be sure to procure all your weighing accessory needs with products like our polystyrene anti-static hexagonal weighing dishes, aluminum micro weighing dishes, and our polypropylene plastic weighing bottles with airtight lids.