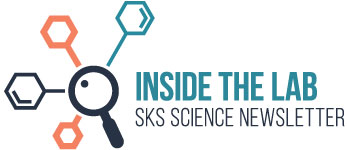 ---
Laboratory Mixers
February 2021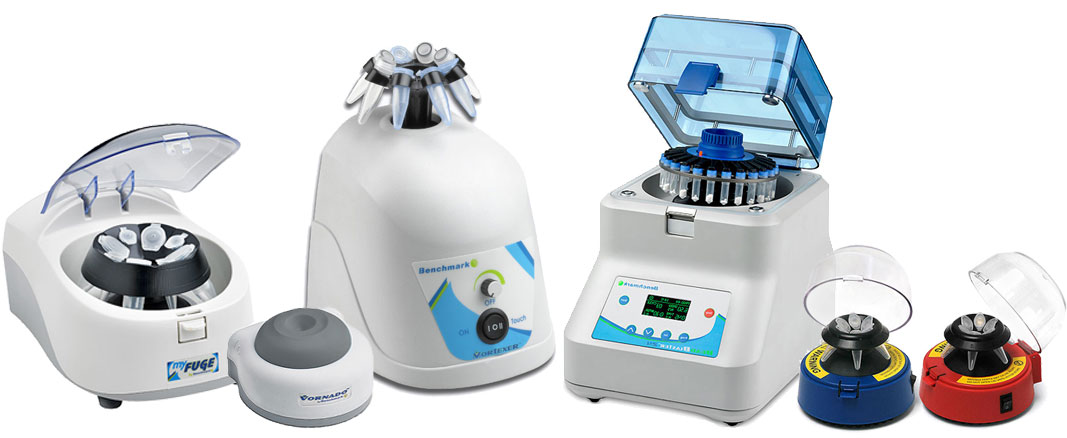 SKS Science carries a wide variety of lab mixers to meet the needs of a range of laboratories. Our selection includes analog and digital mixers, as well as both larger and more compact options for your convenience. Find the right mixer for your laboratory, whether it be to facilitate hands-free mixing in lab tubes, flasks, vials, or cylinders.
---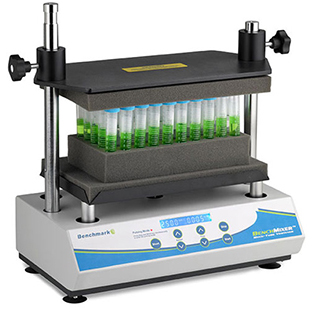 BenchMixer™ XL & XLQ Vortexers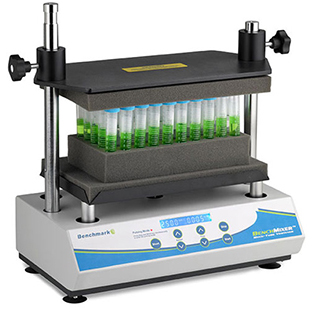 Vortex mixers are often used to suspend cells or dilute samples in biochemical and microbiology laboratories. To rapidly oscillate liquids, choose a laboratory mixer, such as the BenchMixer™ XL heavy-duty vortex mixer. This lab mixer is ideal for the QuEChERS pesticide analysis method and is instantly adaptable to an extensive range of vessels, racks, and applications. The precisely balanced drive system includes an oversized motor that delivers accurate, reproducible speeds up to 2500 rpm with a rattle-free operation and minimal vibration. The programmable pulsing function allows for time specific interval mixing, which increases agitation. The vortex mixer's 7x12 inch platform accommodates a wide variety of standard, pre-drilled test tube racks. Additionally, the BenchMixer™ XL can easily be adapted to almost any type of vessel commonly found in the laboratory. Using the BenchMixer™ XL vortex mixer is easy; after loading the sample rack and tightening the locking knobs, select the desired speed and run time on the large digital control panel. Then, simply press "Start" and the lab mixer will perform unattended mixing for up to 100 hours. BenchMixer™ XL's large capacity and adaptability make it an ideal choice for medium to high throughput laboratories.
---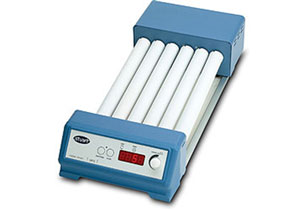 Digital Roller Mixers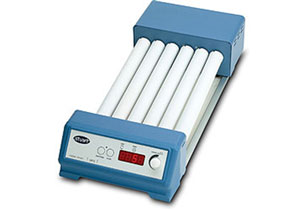 Roller mixers are used to gently combine liquids. These laboratory mixers rock and roll sample containers at slower speeds to obtain mixtures with minimal agitation of sample contents. Laboratory mixers, like the Stuart Digital Roller Mixer, are ideal for mixing viscous liquids and gradually defrosting frozen samples. The Stuart Digital Roller Mixers are designed for continuous quiet operation and include a built-in timer function. This Roller Mixer's speed ranges from 5 rpm up to 60 rpm. These digital rollers are safe for use in cold rooms of 39°F (4°C) or in incubators up to 140°F (60°C) and 80% humidity. SKS offers both the SRT6D Digital Roller Mixer with 6 rollers and the SRT9D Digital Roller Mixer with 9 rollers. SKS also carries the SRT Stacking System, which allows up to three mixers to be stacked at once in virtually any combination, providing more volume without taking up valuable bench space. The stacking system can be fitted in minutes and is easy to dismantle.
---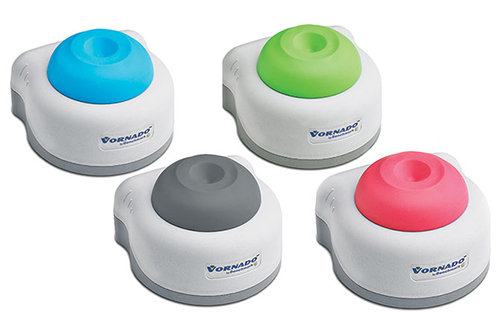 Vornado™ Miniature Vortex Mixer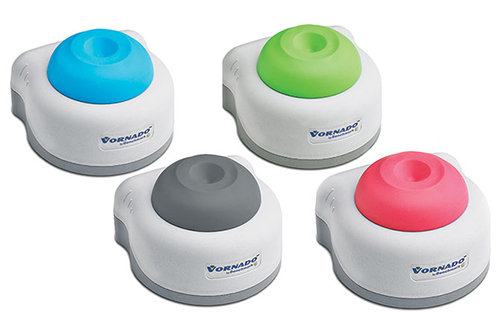 The Vornado™ Miniature Vortex Mixer is a compact, space-saving alternative to larger, heavier duty laboratory mixers. With a 4mm orbit and fixed speed of 2800rpm, the Vornado instantly vortexes even the largest samples, including nearly full 50 ml tubes. Despite its powerful motor, the Vornado has a footprint of fewer than 4x4 inches, allowing it to fit on even the most crowded bench. Insta-Touch operation allows the vortex mixer motor to be automatically activated with slight pressure on the center cup head. Operation is smooth, quiet, and efficient. When pressure is removed, the miniature vortex mixer's operation immediately ceases. The Vornado's unique head design prevents liquid from entering the housing, prolonging motor life. The miniature vortex mixer is available with five different cup head colors, including grey, blue, green, purple, and red.
---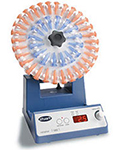 Other Laboratory Mixing Equipment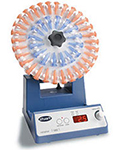 In addition to the various scientific mixers SKS offers, be sure to procure all your laboratory mixing equipment needs with products like the SB3 Variable Speed Tube Rotators, Benchmixer Vortex Mixers, and the TubeRoller Tilting Roller for test tubes and lab bottles.