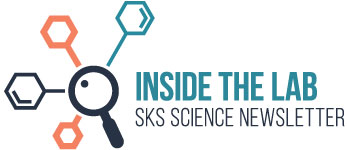 ---
Glass Media Bottles
May 2021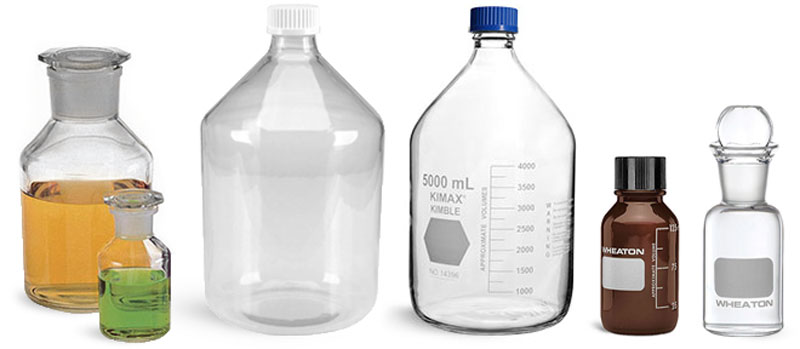 SKS Science carries a wide selection of glass media bottles, also known as reagent bottles, for numerous laboratory applications, including containing various chemicals in liquid or powder form. Choose from our variety of styles, sizes, colors, and cap options to meet the needs of diverse laboratory environments.
---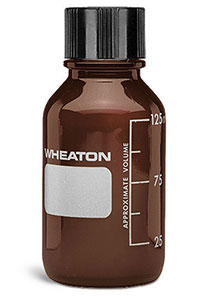 Amber Glass Media Bottles with Black Phenolic Caps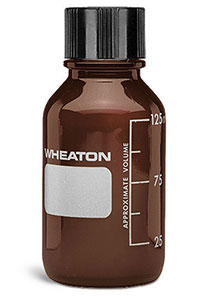 SKS provides amber glass media bottles made from "320" amber borosilicate glass. Borosilicate glass contains boron trioxide, which allows for a very low coefficient of thermal expansion. This means it will not crack under extreme temperature changes like regular glass containers and its high durability often makes it the glass of choice for laboratories. These amber glass media bottles are available in a convenient 125 ml size. Media bottles can be purchased without a cap or with black phenolic screw caps pre-attached to the lab bottles, which include PE, rubber, or Teflon liners. Phenolic caps with PE liners provide a good resistance to acids, alkalis, solvents, alcohols, oils, and other aqueous laboratory products. Rubber lined cap properties include resistance to moisture vapor, and relatively low gas transmission. Plastic caps with teflon liners offer excellent chemical resistance and are typically used when dealing with analytical lab samples, high purity chemicals, and strong acids or solvents. Amber glass media bottles are an excellent choice to protect light-sensitive chemical compounds from being altered by visible light, ultraviolet light, and infrared radiation.
---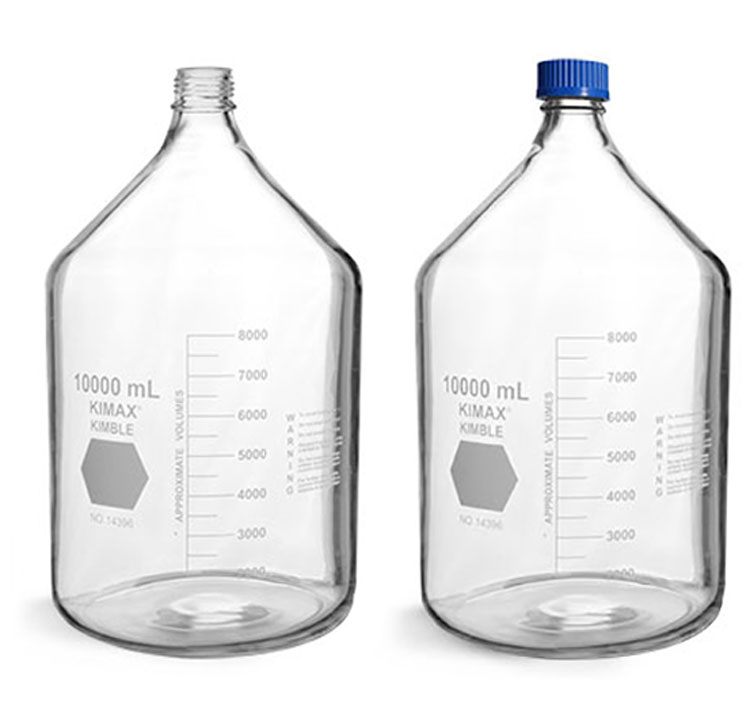 Glass Safety Coated Media Bottles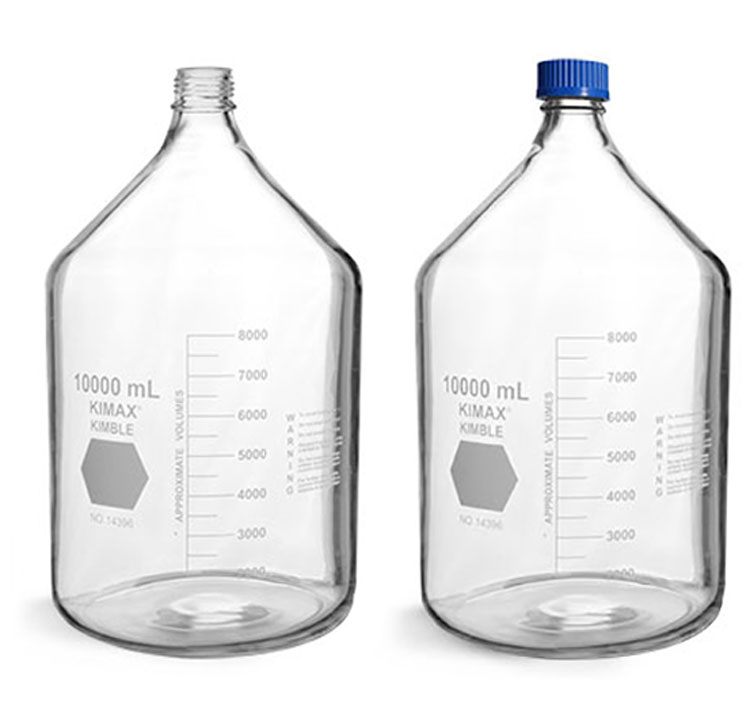 SKS Science carries clear glass safety coated media bottles with blue plastic caps for use in various laboratory settings. These clear glass media bottles are manufactured from 33 expansion, low extractable borosilicate glass and conform to USP Type I and ASTM E438 Type I, Class A requirements. The media bottles are coated with PVC plastic using the KimCote® autoclavable safety coating. If dropped, the plastic safety coating keeps glass shards and potentially hazardous bottle contents, like chemicals, contained. Each lab bottle features graduations and marking spots for labeling made with chemically resistant white enamel paint. This general use glass media bottle features a wide opening of approximately 30 mm, a GL 45 round, or externally threaded glass screw thread, and comes with a linerless blue polypropylene cap. The media bottle design includes a clear, drip-free, replaceable polypropylene pour ring. These clear glass GL 45 media bottles are also offered without closures.
---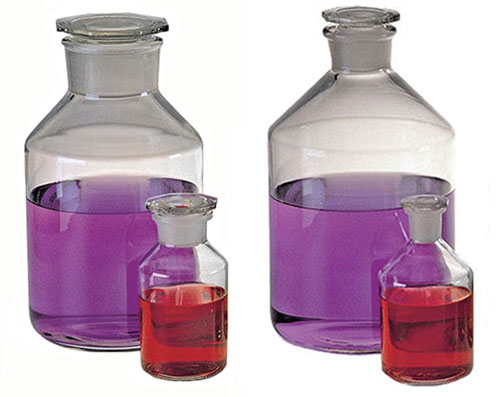 Glass Reagent Bottles with Glass Stoppers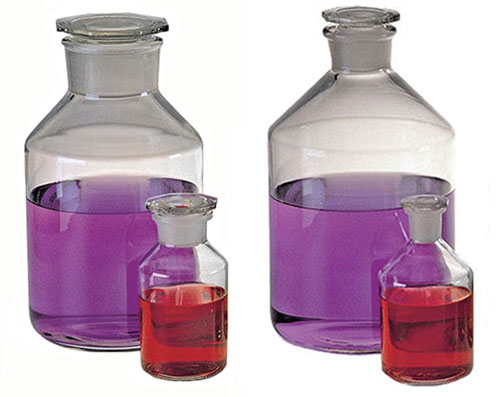 Glass reagent bottles with ground glass stoppers are available through SKS in a variety of sizes ranging from 250 ml to 5000 ml. The glass lab bottles are ideal for solids and viscous liquids and feature a unique design that makes them easy to clean with a lab brush or in a glassware washer. Glass reagent bottles with stoppers are autoclavable and come in both narrow and wide mouth styles to meet various laboratory needs. Both types of reagent bottles feature a no-drip pour lip for easily pouring contents. The included octagon-shaped, interchangeable ground glass stoppers protect contents from airborne contaminants. These media bottles are manufactured from borosilicate glass and are available in clear or amber colors. Use the amber glass lab bottles to protect light-sensitive samples during storage.
---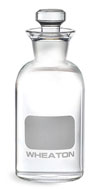 Other Glass Lab Bottles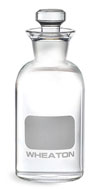 In addition to the various glass media bottles SKS offers, be sure to procure all your laboratory bottle needs with products like our clear glass BOD bottles with stoppers, clear glass roller bottles with screw caps, and clear glass safety coated reservoir bottles with white screw caps.