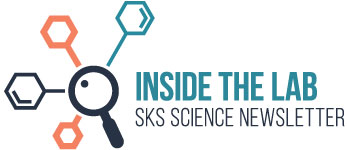 ---
Veterinary Supplies & Equipment
April 2009
Working in a veterinary practice or laboratory can require special supplies, from basic lab supplies such as petri dishes to lab safety supplies and beyond.

SKS Science Products is excited to offer many products that could be useful in both the veterinary office and the laboratory. We currently offer veterinary safety products such as disposable gloves and facemasks, as well as everyday laboratory supplies from test tubes to scales and balances.

So if you are looking for affordable and reliable veterinary supplies, SKS Science Products could be a great place to stock up on necessities for your lab and office while staying within your budget. Our high quality products are available in many sizes, styles and quantities.
---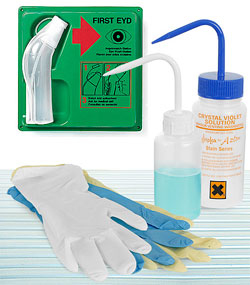 Veterinary Lab Safety Supplies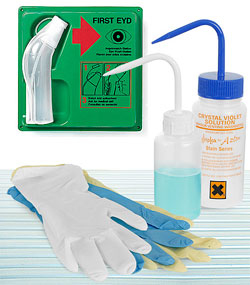 Our line of Adenna disposable exam gloves includes latex, vinyl and nitrile gloves. We also offer two convenient glove box holders for quick identification and dispensing. Offered with or without powder in sizes XS through XL we have all of your glove needs covered. Also available are Adenna face masks, which are latex and fiberglass free and provide a secure, comfortable fit. A great solution to protecting your workspace are our Benchguard Liners which offer a highly absorbent white upper surface that contains spills and features a tough polycoated base. For more great lab safety supplies, including an eyewash station and biohazard burn up bins, take a few moments to browse through our lab safety supply section.
---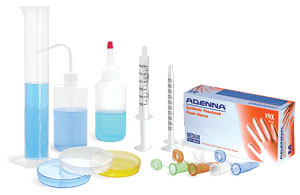 Veterinary Lab Supplies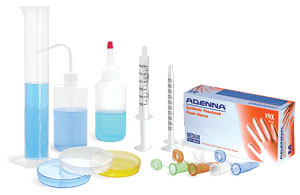 If you are looking for reliable everyday lab supplies such as oral syringes, you've come to the right place. These short tip PE oral syringes are available in four sizes, are reusable and can be cleaned in the dishwasher. Oral syringes provided a safe and convenient means of administering liquid medications and formulas to small animals. Choose our oral syringe stand for easy storage when not in use; this stand keeps the syringe upright to prevent the contents from spilling and ensures accuracy of dosage. Everyday disposables such as cotton swabs and petri dishes are readily available at affordable prices. HDPE plastic trays, workstation bins, wash bottles and assorted laboratory glassware are just a few more of the convenient supplies that could make excellent additions to your workplace.If you work in a lab, you might find that you need test tubes frequently, and we offer glass culture tubes with rubber lined caps alongside convenient test tube racks. Disposable plastic tests tubes are also available, as well as Slide storage boxes, inoculating loops and plastic vials and other sample containers.
---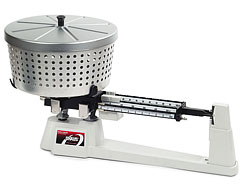 Scales & Balances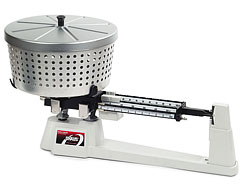 SKS Science offers a large selection of Ohaus scales and balances that could be great for laboratory or office use. Our mechanical scales could easily be used in the office and laboratory, and are available in many different styles at affordable prices. Many styles of triple beam balances are available, including a triple beam balance with animal weighing container, which could be excellent for weighing small animals in laboratories and veterinarian or wildlife rehabilitation hospitals. Portable scales are available and could be an economical way to efficiently work both in the field and in the office!
---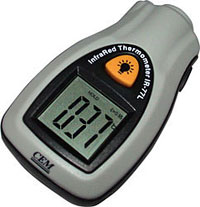 Veterinary Lab Equipment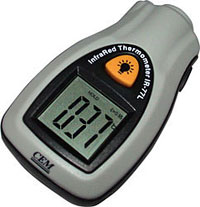 When you need reliable and reasonably priced equipment for your laboratory or veterinary practice, look no further than SKS Science Products. Our digital infared pocket thermometer is easy to use and could be a convenient addition to your office. Disposable and reusable pipettes and accessories could be useful tools in the laboratory, and several styles of mixing and stirring equipment are also available to make your laboratory convenient and your work accurate.
---
Each day, we work to bring you the not only the best products at the best prices, but also quality information about our products to help you make the best decisions for your laboratory or practice. For more veterinary-related products, visit our Veterinary Supplies index.