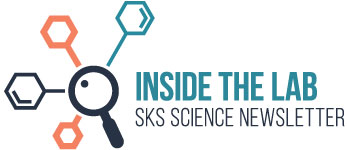 ---
water testing supplies and equipment
March 2008
Written by Todd Horneck, Former News Editor and Associate Editor for Water Technology Magazine

Clean drinking water is a necessity. With roughly 40,000 of the 210,000 ground water-supplied public water systems in the United States having had microbial violations within the last five years, the need for water testing has never been greater.
Even with the introduction of water treatment methods such as filtration, chlorination, or ultraviolet irradiation (UV), water and water testing methods must be both properly maintained and tested on a regular basis.
According to an annual survey released by the Center for Disease Control (CDC), in 1999-2000, 25 states reported 9 outbreaks associated with drinking water. The outbreaks caused an estimated 2,068 illnesses. During the same period, 59 outbreaks from 23 states were attributed to recreational water exposure, affecting an estimated 2,093 people.
Contaminated private well water caused 26 percent of drinking water related illnesses in the U.S.
All natural water contains some gases, minerals and microbial organisms, some of which are not safe for human consumption. Escherichia coliform bacteria (E. coli) for example are bacteria that can cause gastrointestinal infection and if left untreated can be fatal, to young children, the elderly or the immunocompromised.
---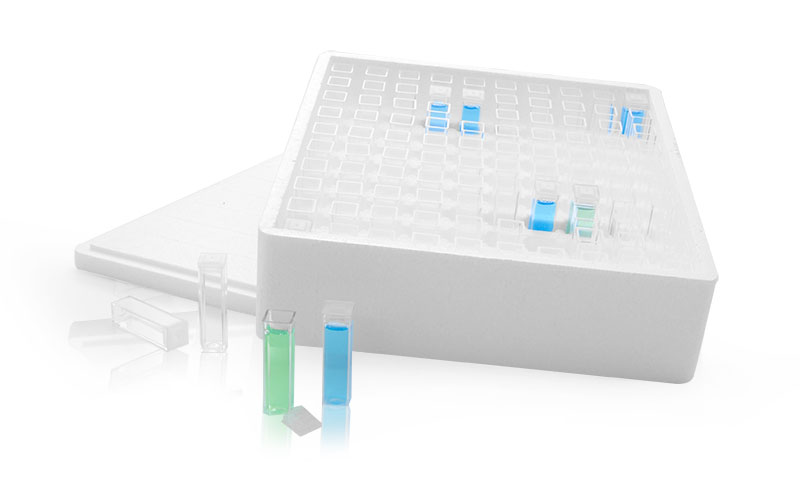 acrylic macro cuvettes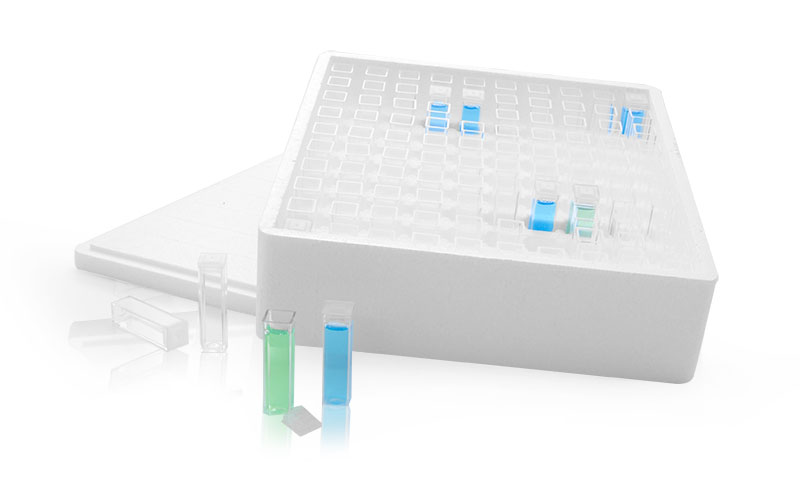 Our 4.5 ml clear acrylic (polymethyl methacrylate) ultra violet (UV-VIS) macro cuvettes are designed specifically for detecting bacteria and DNA concentrations in drinking water samples via fluorometry. The fluorometry method uses a beam of light (usually UV) to stimulate electrons in compounds and causes them to emit light at a low energy level, thus making an otherwise invisible substance, detectable. The clear 4-sided cuvettes are packaged 100 pieces per dust-proof scratch-resistant tray, with 500 pieces per case. The acrylic cuvettes are accurate throughout the 285 nanometer (nm) to 750 nm UV-VIS spectral range.
---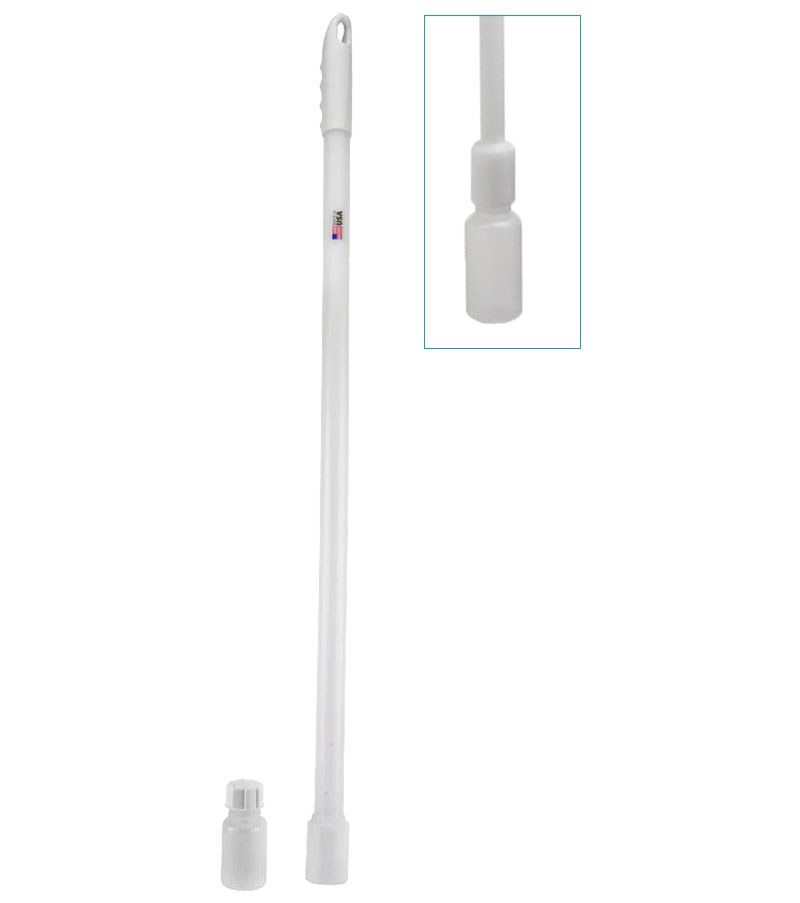 hdpe liquid sampler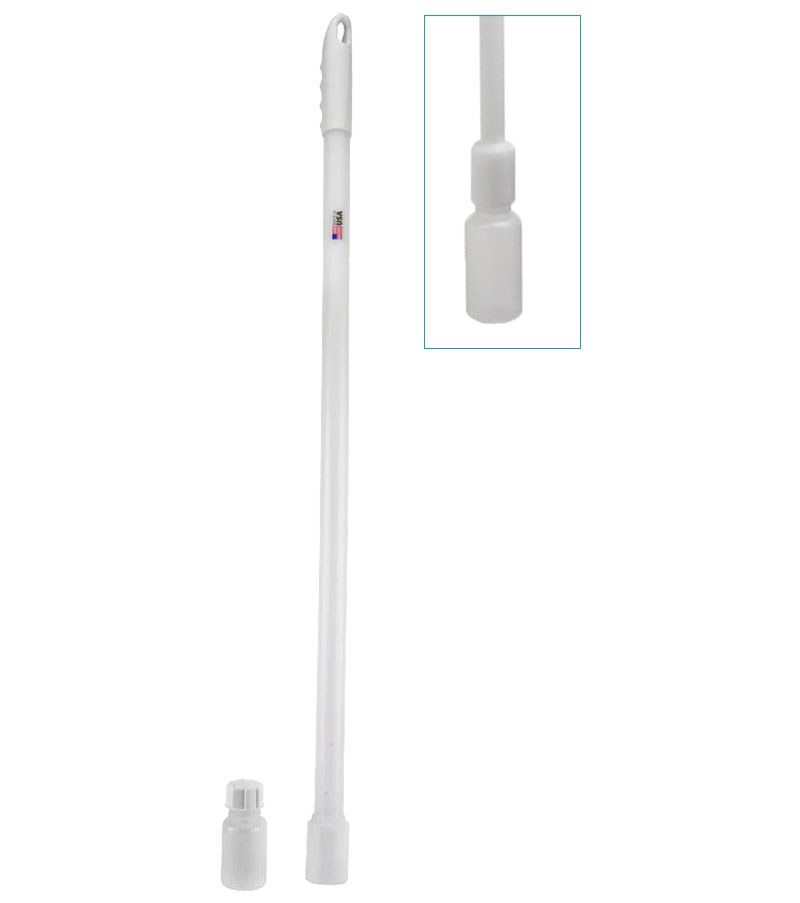 Products like the high density polyethylene (HDPE) liquid sampler can assist in well water testing by retrieving specimens from otherwise inaccessible spaces. The included 500 milliliter (ml) bottle screws into the end of the handle and is filled via four ports. The provided bottle ensures an ample water specimen while reducing the risk of any biological or chemical contamination to field specialists. Additional bottles are also available for purchase for multiple samples. Ranging from 3 to 8 feet in length, the sampler is easily dismantled for transportation in the field.
---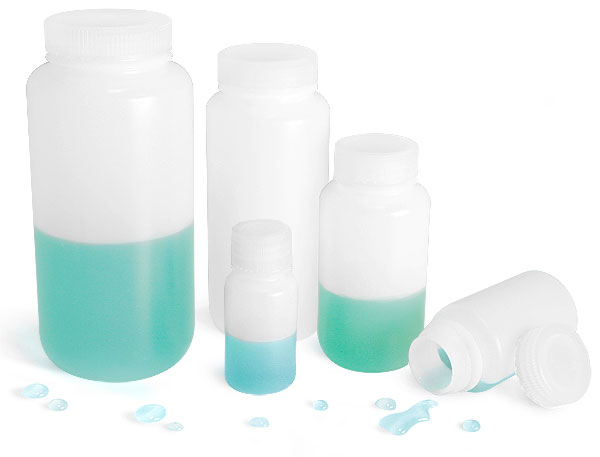 leak proof water bottles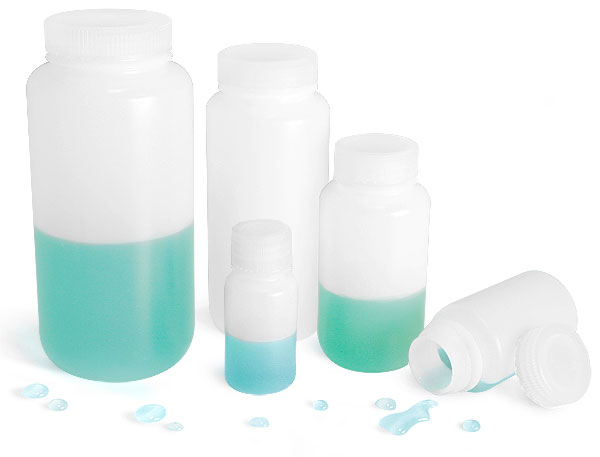 Sterilin® water sampling bottles are guaranteed sterile by gamma irradiation. A lot number on each bottle allows for complete traceability and a 12 month expiration date is printed clearly on each dosed bottle. Treated bottles are dosed with Sodium Thiosulphate (NaS2O4) which neutralizes free and residual chlorine and is suitable for both high and low chlorinated water sources. Graduations in ml are permanently molded into bottles for accurate measurements.
---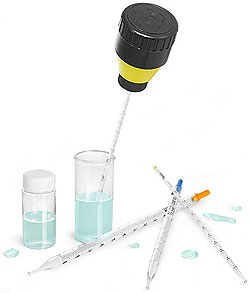 disposable pipettes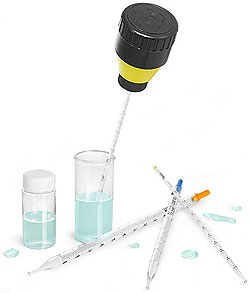 The 1 ml through 50 ml pipettes feature color coded plugs. Each pipette comes individually wrapped and sterility is guaranteed by gamma radiation at a license holding irradiation plant, which follows recommendations in the Department of Health and Social Services (DHSS) Guide to Good Manufacturing Practice for Sterile Medical Devices and Surgical Products. For complete functionality, the pipettes require either the Pipettor Filler with Plunger or the Pipettor Vadosa Safety Vacuum Pipetting Device.
---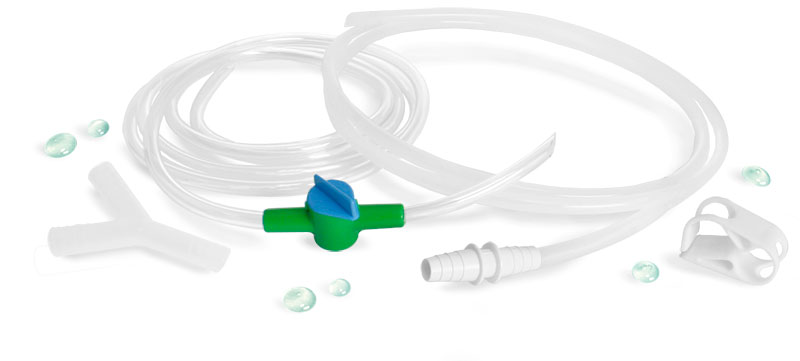 plastic tubing and accessories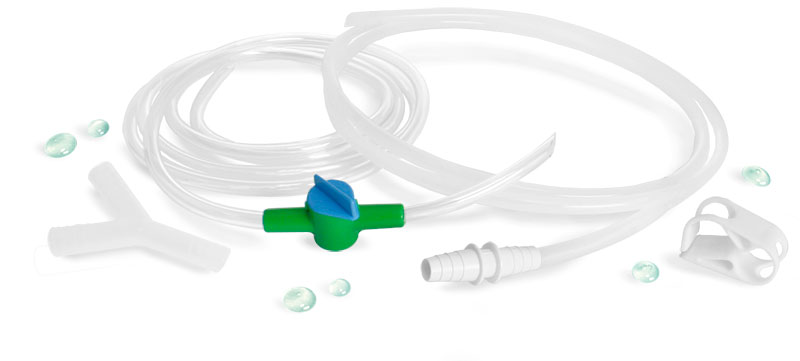 The Clear Vinyl Food Grade Laboratory Tubing is non-toxic, transparent, flexible and chemical resistant. Designed for use in a laboratory environment, its glass like transparency will not harbor bacteria or promote sediment build-up. By conforming to all Food and Drug Administration (FDA), and United States Department of Agriculture (USDA) standards, water samples are guaranteed to meet most water industry standards.
The flow indicator is transparent, leak proof, ultrasonically molded and fitted with a polypropylene ball. It allows an immediate visual indication of a gas or liquid flow by means of the ball's rotation. The speed of the ball's rotation is dependant upon the flow of velocity. The flow indicator can also be used to connect tubing with different diameters from 6.5 to 10 millimeter (mm).
---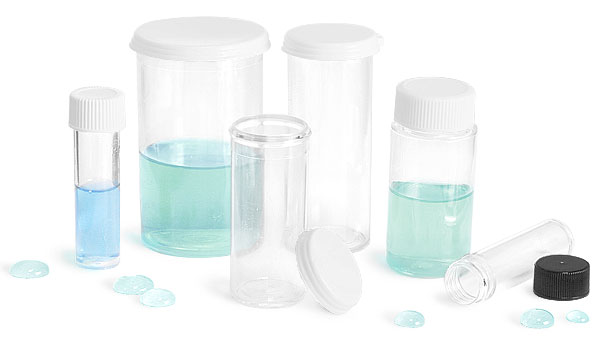 plastic sample vials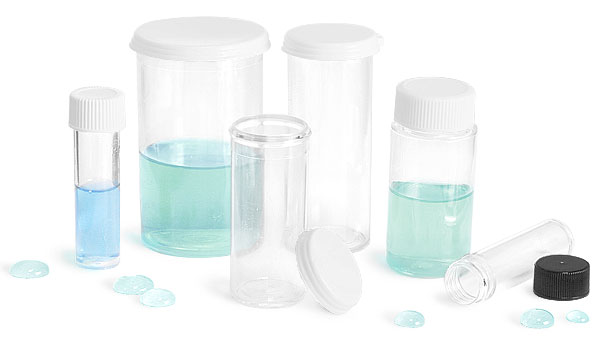 Clear PET sample vials with PE lined screw caps, clear styrene vials and polypropylene plastic vials can be used to test, store and transfer laboratory water samples.
These products may help aid in the detection of contaminants such as cryptosporidium, fecal coli form, bromate, radon, methyl tert-butyl ether (MTBE), arsenic, hydrogen sulfide, and radionuclide's. Many of the products we offer are made from non-toxic polyethylene terephthalate glycol (PETG) and sterilized using irradiation. The water sampling bottles can provide accurate test results that meet stringent regulatory standards enforced by the Food and Drug Administration (FDA) and United States Department of Agriculture (USDA) and Environmental Protection Agency (EPA), as well as guarantee sample integrity.