INSIDE THE LAB

SKS Science Newsletter
---
DNA Analysis Equipment
June 2020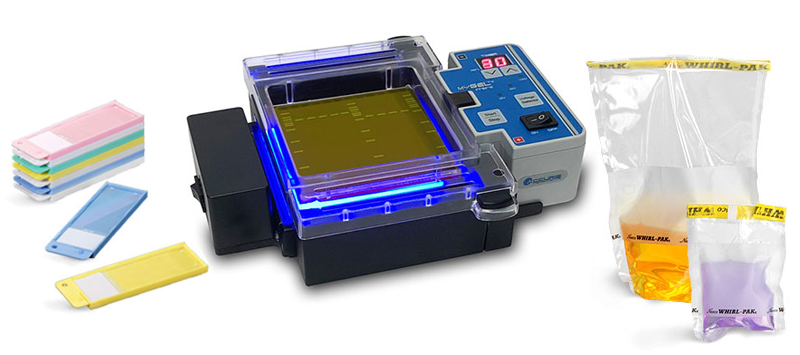 SKS Science offers various forensic lab supplies, including DNA analysis equipment like the InstaView™ electrophoresis system, blood dilution vials, microtubes, and more.
---
myGel InstaView™ Complete Electrophoresis System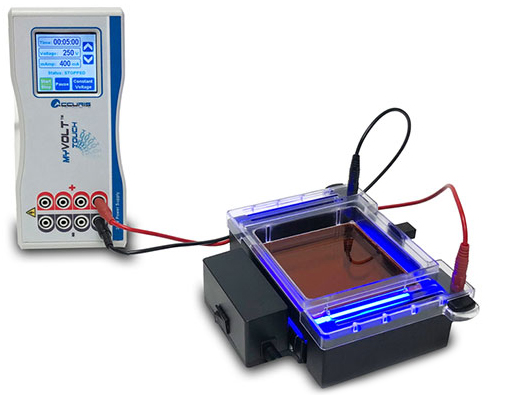 SKS carries the myGel InstaView™ Electrophoresis System, which includes everything needed to cast, run, and view mini electrophoresis gels using an integrated power supply and optional voltage output. A mini LED transilluminator fits under the gel tank and can be turned on to begin viewing immediately once set up and automatically shuts off after five minutes. The blue LED emits a bright blue light at a 465nm wavelength for excitation of common green fluorescent stains, such as SmartGlow™, SYBYR™ Green, and Gel Green, without damaging DNA. An orange filter is incorporated into the lid for visualizing DNA bands without the need for any additional equipment or specific glasses. The gel tank can accommodate large (10.5x10 cm) or small (10.5x6 cm) electrophoresis gels. Choose from 35V, 50V, or 100V settings and a run time that can be adjusted up to 99 minutes. A magnetic interlock between the gel tank and the lid prevents the currents from running through the system if the lid is not closed properly.

SKS also offers the InstaView™ Gel Tank System for running, viewing, and documenting electrophoretic separations for labs that prefer to use a separate power supply. Any standard power supply can be connected, including the Accuris myVolt™ Mini and myVolt™ Touch. Similarly to the electrophoresis system, the gel tank accommodates one large (10.5x10cm) or one small (10.5x6cm) gel tray, but also includes trays, combs, and a leak proof casting stand. Results can be documented on either system by using a smartphone to capture high-resolution images without removing the electrophoresis gel from the tank. Images can be easily transferred via email or text or printed when immediate results are needed.
---
Blood Dilution Vials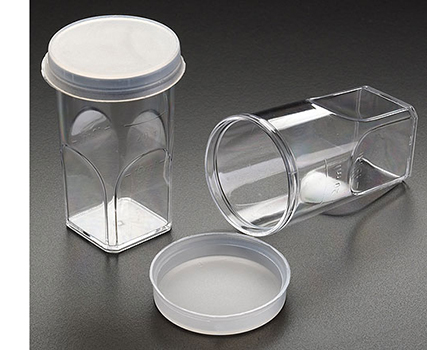 SKS carries 25 ml polystyrene plastic blood dilution vials for blood cell counting. Polystyrene is known for its excellent glass-like clarity and stiffness. It features good resistance to acid, grease, and oil, making it a great material for many laboratory applications. Each plastic lab vial includes an easily removed natural polyethylene plastic leak proof cap, as well as 10 ml and 20 ml molded graduation marks for accurate results. These plastic vials feature optically clear parallel sides, are deionized and destaticized, and are guaranteed to meet or exceed OEM specifications. The blood dilution vials can be purchased in bulk or in smaller quantities, packaged in vacuum formed trays.
---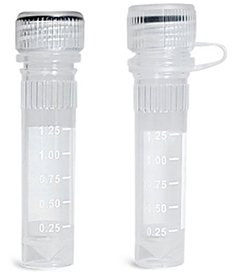 SureSeal™ Screw-Cap Microtubes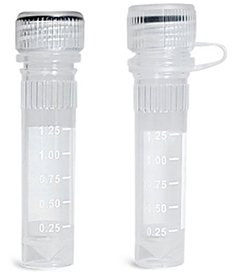 SKS Science offers 2 ml BioClear™ polypropylene plastic microcentrifuge tubes for easily measuring and viewing samples. Polypropylene offers good barriers against moisture, acid, grease, oil, and heat and is resistant to many chemicals. Each centrifuge tube is self-standing, features cleanly printed .25 ml graduation markings, and includes a leak proof O-ring to securely seal liquids during centrifugation up to speeds of 22,000 xg. Choose between two styles; one features a plastic loop attached to the ribbed plastic cap. The other style features just the ribbed cap, which offers an easier grip when opening or closing. These forensic lab tubes are sterile, RNase, DNase, and pyrogen free and are packaged in resealable bags of 50.
---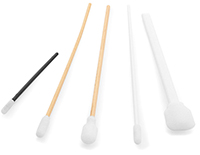 Other Forensic lab equipment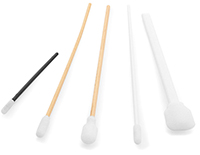 In addition to the DNA analysis equipment SKS offers, be sure to fulfill all of your forensic laboratory equipment needs with products like our disposable swabs, sterile Whirl-Pak sample bags, and biohazard burn up bins.