INSIDE THE LAB

SKS Science Newsletter
---
Benchmark Laboratory Equipment
September 2009
Daily laboratory operations can be a breeze with our latest equipment from Benchmark. Whether you need rockers and shakers for your laboratory, or a benchtop autoclave, we are your source for high quality, affordable Benchmark laboratory equipment.
Benchmark products are offered to you in various styles, and many are available in your choice of 115V or 230V.
Our newest selection of laboratory equipment could be just what your are looking for to outfit your laboratory, and with our affordable pricing, choosing from our line of Benchmark products is a smart and economical choice.
---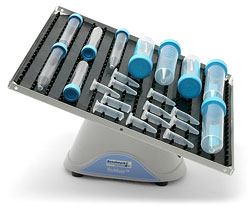 Rockers & Shakers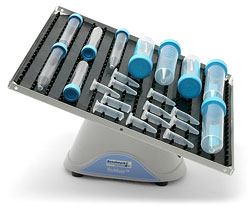 Benchmark Rockers & Shakers could be ideal for many laboratory applications. The BenchBlotter Platform Rocker, BlotBoy and Mini BlotBoy 3-Dimensional Rockers are optimized for blot washing and gel staining/destaining. 3-Dimensional Shakers such as the BioMixer 3-Dimensional Shaker feature nutating motion for thorough, uniform mixing, while others like the BenchRocker 3D Gyratory Rockers are suitable for many applications and are designed to provide precise speeds and tilt angles required for a broad range of molecular and biological mixing applications. The MultiTherm Temperature Controlled Shaker could be useful for a variety of molecular biology applications and is available in several different models. We offer a wide array of rockers and shakers, so please explore our Benchmark Laboratory Equipment section for all the great new Benchmark products we have to offer.
---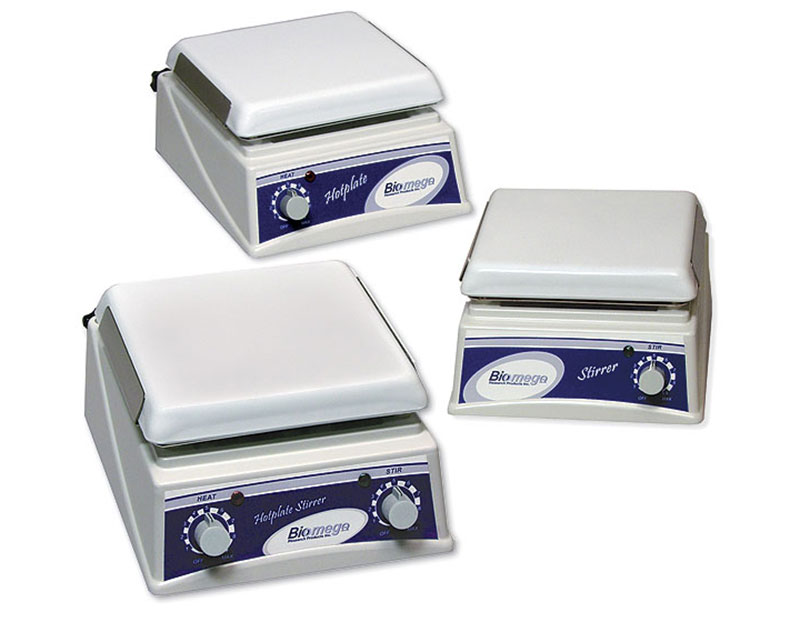 Mixers & Stirrers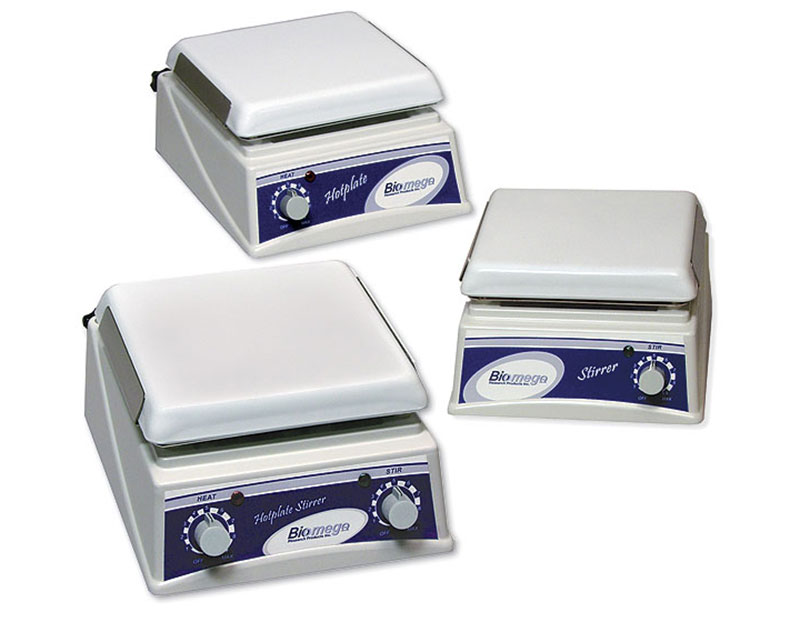 Our Biomega Hotplates & Magnetic Stirrers feature a durable and chemical resistant white ceramic work surface, and offer quick and easy adjustment of heating and mixing. The BioMega Hotplates & Magnetic Stirrers are compatible with a wide variety of popular sizes of glass beakers, flasks, bottles and other vessels. The Benchmixer Vortex Mixers provide smooth instant vortexing of even the largest sample sizes, including full 50 ml tubes. A unique counter balance system creates maximum vortexing action, while minimizing noise and excessive vibration, resulting in a quieter, more efficient and longer lasting operation. The Benchmixer Vortex Mixers also feature cold room/incubator compatibility.
---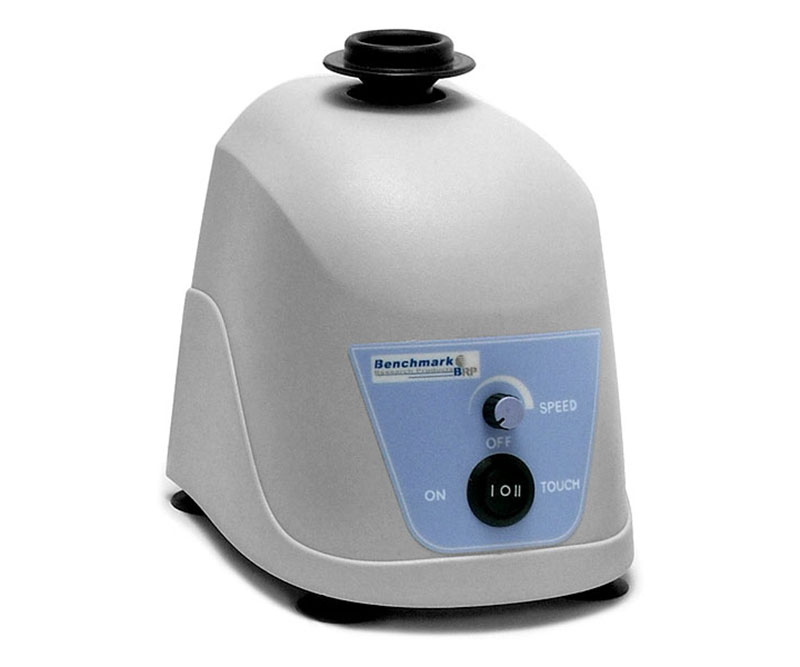 Sterilization Equipment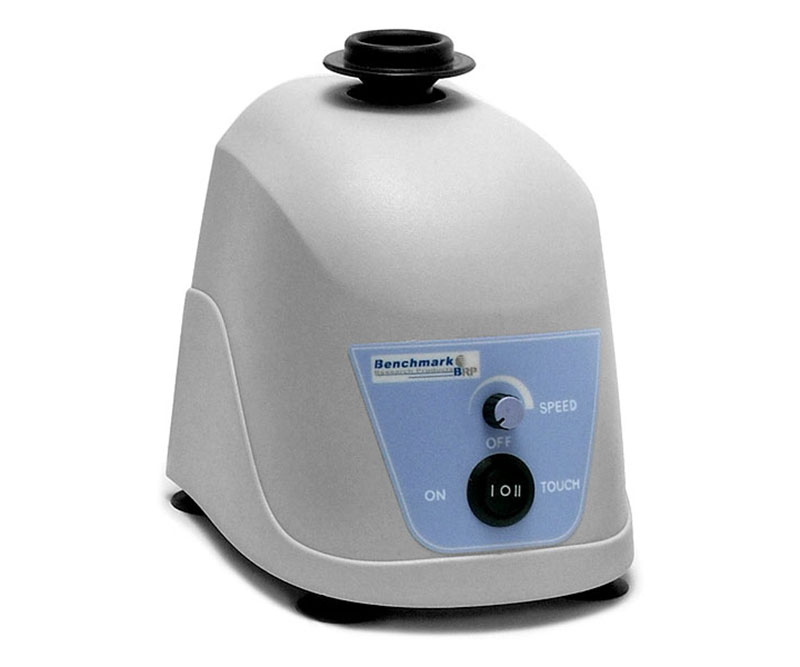 Looking for sterilization equipment compact enough for your laboratory? You've come to the right place. Our Benchmark BioClave Digital Benchtop Autoclaves make steam sterilization of research tools and consumables convenient and affordable, with large sterilization chambers to accommodate a variety of liquids, media, instruments, glassware, plasticware and other common laboratory items. Offered in two sizes, the BioClave provides rapid and complete sterilization and is extremely compact. Another option for sterilization in the laboratory is the Biomega BactiZapper Infrared Microsterilizer. The BactiZapper offers complete infrared sterilization of microorganisms in 5-7 seconds, and is ideal for platinum loops, needles, glass tube/pipette mouths & various metal/borosilicate glass instruments. It can be used in anaerobic and aerobic chambers, and is safe and convenient with no splatter.
---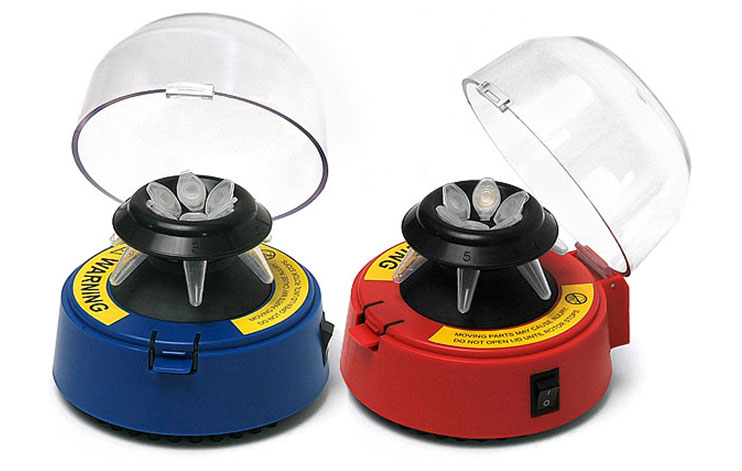 Other Equipment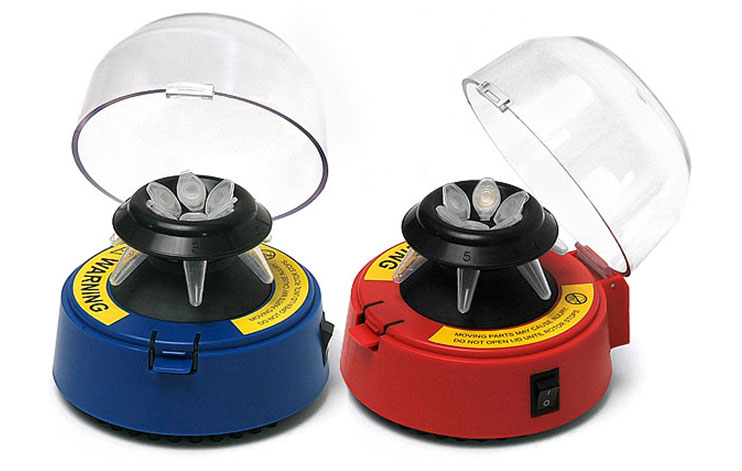 Our Benchmark Mini Centrifuges could be excellent additions to your laboratory. They are available in red or blue, and feature a compact design, as well as a clear lid and electronic safety cut-off, so the user can safely observe samples at all times. Extra rotors and adaptors are offered separately. Our Digital Dry Baths are available in several models, all featuring digital accuracy and convenience. The digital control over both temperature and time eliminates the need for an external thermometer or timer, and all models include a convenient block lifter for transferring blocks with high temperatures.
---
At SKS Science Products, we pride ourselves on offering a fine selection of laboratory equipment for a wide range of scientific industries. The equipment we offer is both reliable and affordable, so you can be confident that your laboratory operations are running smoothly. Don't forget to keep checking back with us for new products, newsletters and more!